Meet the Team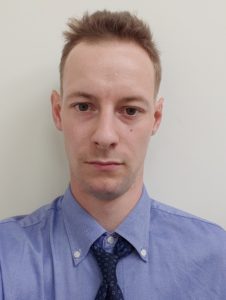 Tom Chapel – Sportswriter
Tom has been covering sport since he was 11 years old, starting off with match reports for a non league football team in the UK, before eventually moving to Tainan in Taiwan where he developed a passion for baseball. Tom covers the CPBL for The Taiwan Times with a focus on the Uni Lions.
Najee Woods – Contributing Author
Najee is a graduate of Wright State University. He has been a staunch advocate for Taiwan since 2010, and is currently an American Citizens for Taiwan Writer as well as a member of the Formosan Association for Public Affairs (FAPA). He will primarily focus on politics for The Taiwan Times.
Zoe Wang – Entertainment & Youth Culture
Zoe Wang is The Taiwan Times link to youth culture. At present a full-time student at a well known university, she writes for campus publications and will be our eyes and ears about town covering everything from cafe culture to the entertainment biz.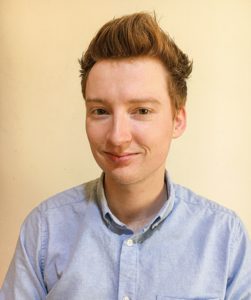 Jonathan Smith – Sportswriter
Jonathan is a sportswriter whose primary interests are football and rugby. Since moving to Taiwan, he has taken a keen interest in local sporting endeavors writing about football and baseball, as well as NCAA Football in the US.
Charlene Lin – Business & Society
A Business major at National Taiwan University, Charlene Lin will be covering business-related topics for The Taiwan Times in addition to issues related to the history of the country, and observations on Taiwanese society.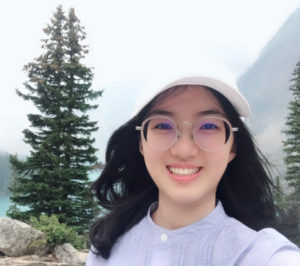 Shu-Ting – Sports & Culture 
Shu-Ting is an undergrad at National Taiwan University, and has also spent an exchange year at the University of British Columbia, Vancouver. She has an interest in sports, classical music and Chinese chess, and will cover sports and cultural topics for The Taiwan Times. 
Tiffany Shao – Lifestyle
Tiffany is a Foreign Language & Literature major at National Tsing Hua University, and will be covering 'Lifestyle' issues for The Taiwan Times, along the way using her own unique perspective to share tips and techniques for a better quality of life.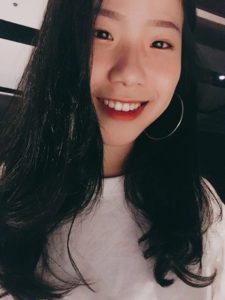 Mindy Lu – Area Guides & Interviews
While majoring in International Relations at National Taiwan University, Mindy spends her extracurricular time in a volunteering club as a mentor in remote areas of Taiwan. She is interested in outdoor activities, and interacting with people from all walks of life. She will be covering Area Guides and conducting interviews for The Taiwan Times.
Yu Shen Cheng – Society & Politics
Yu Shen is a graduate of National Taiwan University, majoring in Social Work. She will be covering society-related topics for The Taiwan Times as well as offering her observations on Taiwanese politics.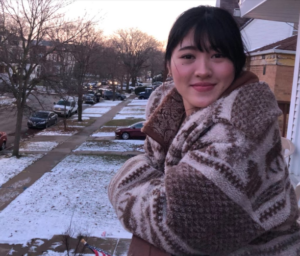 ChiaoHsi Su – Opinion writer / Back-end Editor 
ChiaoHsi is a junior student from the Department of Visual Communication Design, and Department of English at the University of Washington. In her spare time, she loves to paint, and she sells her paintings at A/NT gallery in downtown Seattle.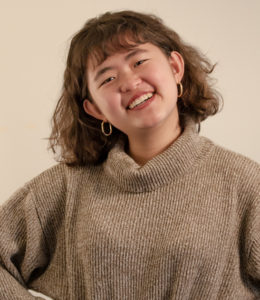 Tzu-Ruei Wu – Opinion & Video
Ruei is a World Politics student at Leiden University College in the Netherlands. She loves photography, hiking and actively volunteers for NGOs including Amnesty International. She will cover various opinion topics and soon, videos for The Taiwan Times.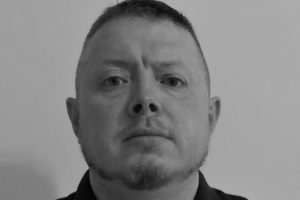 Mark Buckton – Editor
Mark is a journalism vet of 20 years with most of those years spent in Tokyo, Japan, as a columnist for The Japan Times and numerous other publications. His bylines have appeared on CNN, in the BBC, NPR, and in several dozen other media forms and publications across five continents. He now lives in Taipei, and is The Taiwan Times editor.
We are looking for hard-working, enthusiastic professionals and even amateurs wanting to try their hand at writing to join our team. If you are interested in our goal and vision, please send your CV and interests over to [email protected]