In Taiwan's most recent and most vocal demonstration of the democracy enjoyed in this nation of 23.5 million, thousands turned out Sunday afternoon at the capital's Liberty Square to protest against the military takeover of Myanmar on February 1st.
Young and old, Burmese and Taiwanese sat shoulder to shoulder on a hot and humid afternoon in the Taiwanese capital, many holding placards protesting the junta of military leader Min Aung Hlaing and his increasingly bloody tenure over Myanmar.
To date 114 protesters – mostly young students – have been murdered by the troops of the nation's military, known as the Tatmadaw, on the streets of Myanmar's main cities, some in their own homes.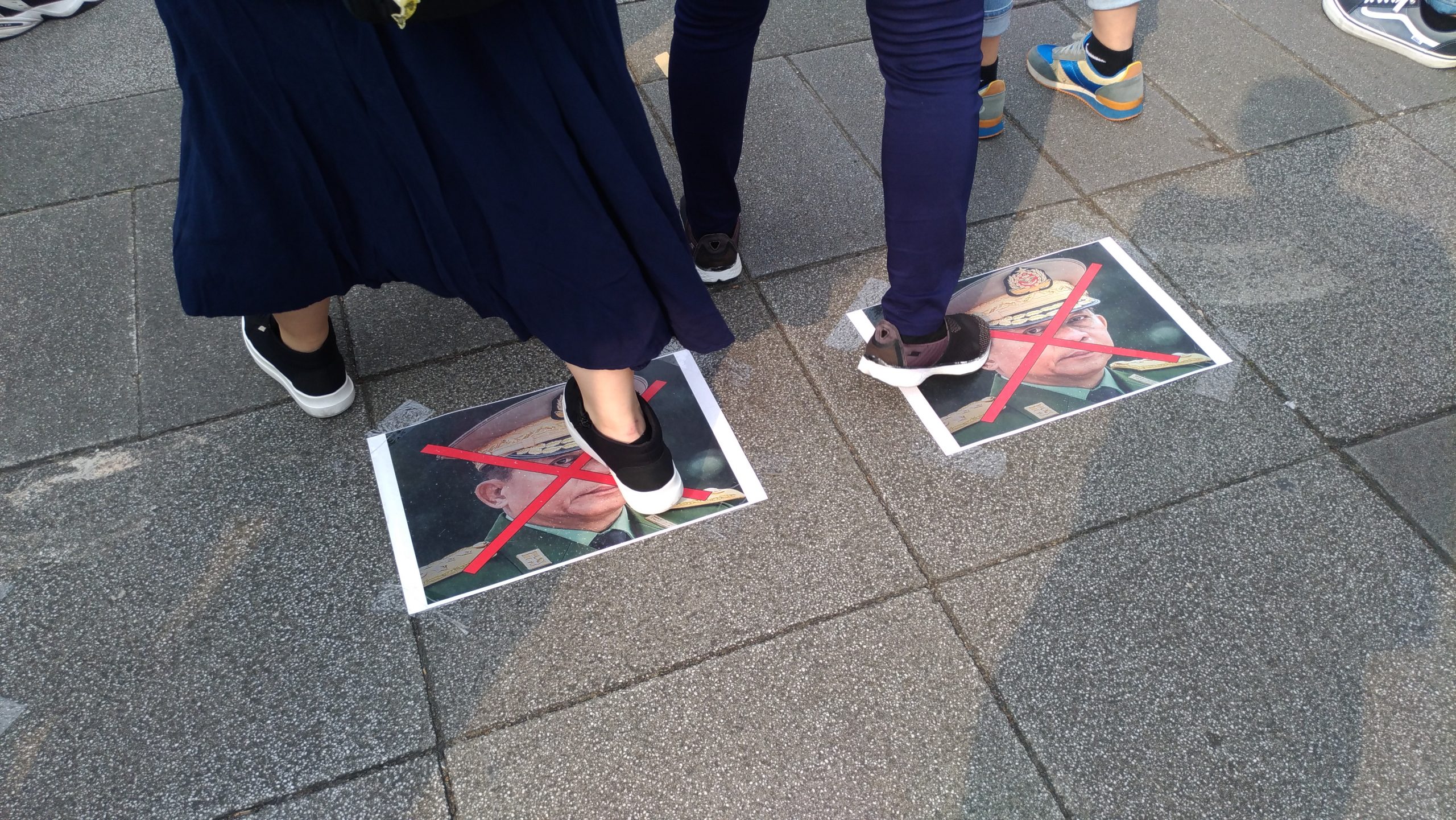 Organised by a different group to last week's protest, the same message rang clear, however, and was audible as far away as the official residence of Taiwan's President Tsai Ing-wen in nearby Nanmen.
That message from the people of Taiwan, along with their Burmese friends and neighbours was simple 'Free Myanmar, Democracy now'; a mantra seen on so many placards alongside images of the now deposed leader, the much loved Aung San Suu Kyi.
Performances on a stage, speeches by organisers, countless periods of spontaneous chanting from the gathered masses, along with the presence of other groups holding Thai, Tibetan and other flags as well as a lone young woman dressed as Lady Justice indicated to those present, the people of Myanmar, and the wider world that Taiwanese, if needed, are in this for the long haul.