Online learning has slowly been gaining popularity following the release of platforms such as Coursera and Linkedin Learning, as well as a plethora of online tutoring sites.
Many educators, and students, have often wondered whether the education system will rely more and more on the Internet, and whether it might one day replace in-person schooling altogether.
In that respect, the impact of the COVID-19 pandemic has been a "pop quiz" on the effectiveness of online learning, and many schools did not do well. 
In a nutshell, the biggest problem with current online learning methods is inequality – although the teachers may be presenting the same content, low-income and disadvantaged students benefit much less.
Not all families have reliable internet connections or enough functioning devices for each student to adequately complete their schoolwork.
A survey conducted by ParentsTogether and published by NPR showed that 32% of the lowest-income families questioned either did not have a device suitable for online learning, or the students themselves had to share the device with others, such as siblings.
The lack of physical resources, however, is just the tip of the iceberg.
The parents of low-income students are more likely to hold jobs that cannot be done from home – essential services such as cleaners or assistants in industry.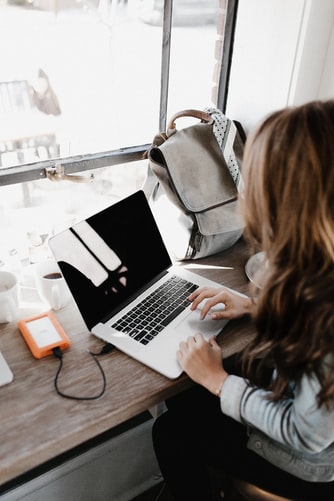 These students are often left on their own, and it is difficult for them to complete their schoolwork without a teacher or other adult around to assist or supervise them.
This is especially true for younger students and those who may not use computers daily.
While adults and tech-savvy students may be used to logging into accounts and uploading PDFs, it's easy to forget that not everyone knows how to accomplish this. 
Finally, schools offer many resources that are lost when shifted online.
In New York City, America's largest public school district, over 750,000 students live below the poverty line, and about 114,000 are homeless.
These students rely heavily on schools for meals and sometimes as places to stay; one of the main reasons Mayor Bill de Blasio initially insisted on keeping them open.
For students with special needs, such as autism, learning disabilities, or mental health issues, the loss of in-person interaction is also often detrimental to their learning process.
Moreover, many Canadian schools have noted that teaching students with disabilities online presents unique challenges.
Though online learning is often seen as a convenient and potentially beneficial alternative to traditional schools, the impacts of the COVID-19 pandemic have shown that the world is not yet ready to embrace a full switch to "Zoom Schooling".
With the virus still not contained in many areas, and schools potentially facing a virtual Fall Semester, how these problems are addressed by the authorities at both the local and national level stateside remains to be seen.