A solidarity rally in conjunction with the global Black Lives Matter campaign was held at the 228 Memorial Park in Taipei today. 
On the back of the murder by white police of a black man, George Floyd, in Minneapolis, many parts of the world have risen once more against racism. 
'Black Lives Matter' (BLM) started as a slogan asking people to face up to societal racism against black people with one eye also targeting the all too common police brutality seen in many countries, but primarily the U.S.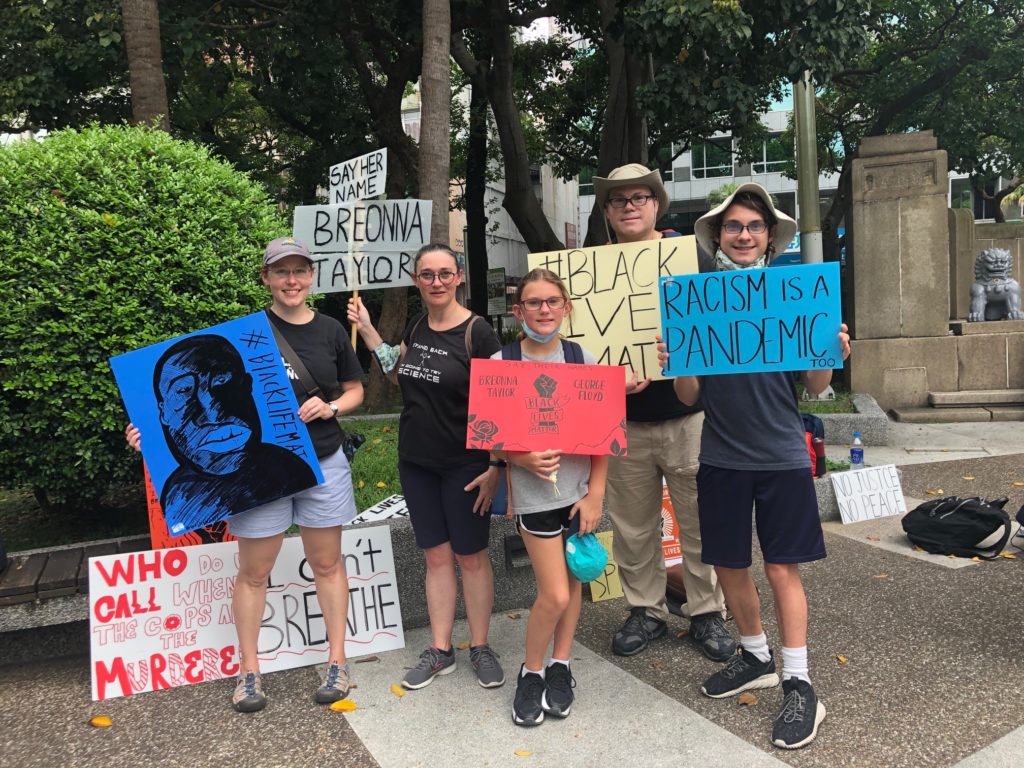 The campaign has since won support from all over the world, and in Taipei, an indoor gathering supporting Black Lives Matter took place in the Ximen area last Saturday pulling in several hundred. 
Today, things were stepped up a gear in one of Taiwan's most iconic parks with events planned, speeches inspiring many – including, it appeared, the attending Taipei police officers – and with many people sharing their own experiences as attendees shouted support.
Those in attendance were mostly black and white foreigners, many bringing their kids to the park to show their support for the campaign.
A number of younger Taiwanese, some with kids and others with links to the battle against racism issues and armed with homemade signs, also came along.  
Some explained the events in America in recent weeks to their kids with one Taiwanese father telling his son: " Don't judge people because of their skin colour" during the event. 
Speaking from the event stage, a black woman shouted "I am standing here because I want change, although nothing changes. But the change is coming."  
She was joined by a black man saying:" I am here because I am black ! I am standing here hoping to change something, so my kids won't need to stand out as I do." 
Taiwan is a place with fewer racist issues than are found in many western nations, but we are not a perfect country. Racism still exists.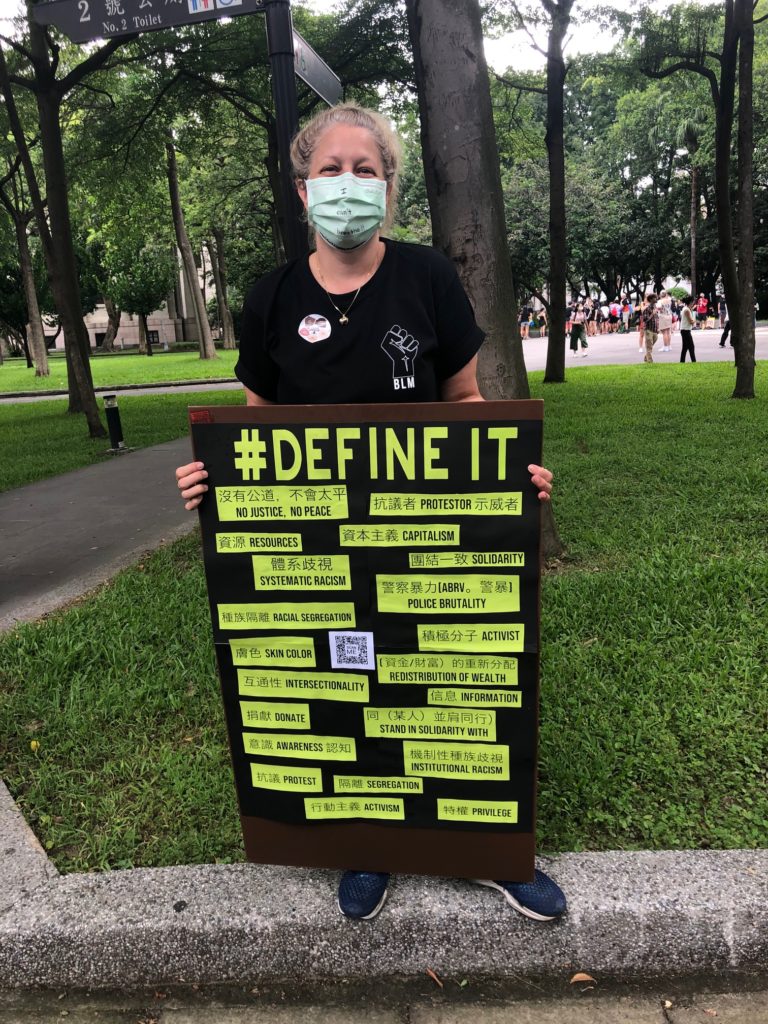 The purpose of this campaign is to stand out against racism wherever it exists.