Brand "Fengme" – based on the popular singer Feng Ze – who became famous after the reality game show Werewolf Kill, celebrated his 32nd birthday yesterday as much of the rest of Taipei focused on dressing up to enjoy Halloween or the annual Pride Parade after a birthday event organized by his official fan club last  week, at which he hosted around one thousand fans.
Image: Feng Ze's birthday party at ATT SHOWBOX
Feng Ze is a Singaporean born singer-songwriter who came to Taiwan in 2014, and he has celebrated his birthday with his fans every year. In Singapore he is known as Kenny Khoo.
He sets aside a day in October to attend the birthday party – hosted by his fan club –  in what has become something of a tradition between the singer and his fans.
Starting out in the mid 2010s with less than 10 people, last year's birthday party hosted just 300 fans, but this was because of venue restrictions, after thousands who wanted to were not able to attend.
This year, the fan club originally reserved a venue for 500 people, but again there were thousands who signed up to attend.
They hurriedly booked a bigger venue – ATT SHOWBOX – with its capacity of around one thousand people.
At this year's birthday party, Feng Ze and his fans played various games, including "who knows me best."
They also sang the traditional Happy Birthday song, cut a birthday cake, and even livestreamed the event for fans around the world who could not be there.
Image: Feng Ze playing games with his fans at the event
Because of the pandemic and his busy work schedule, Feng Ze has not been back to Singapore in nearly a year.
When making a wish at the birthday party, Feng Ze hoped that all his fans and the people around him stay safe and healthy.
Of course, he did not forget his boy band mates from W0LF(S), and says that his second wish is to perform at Taipei Arena next year.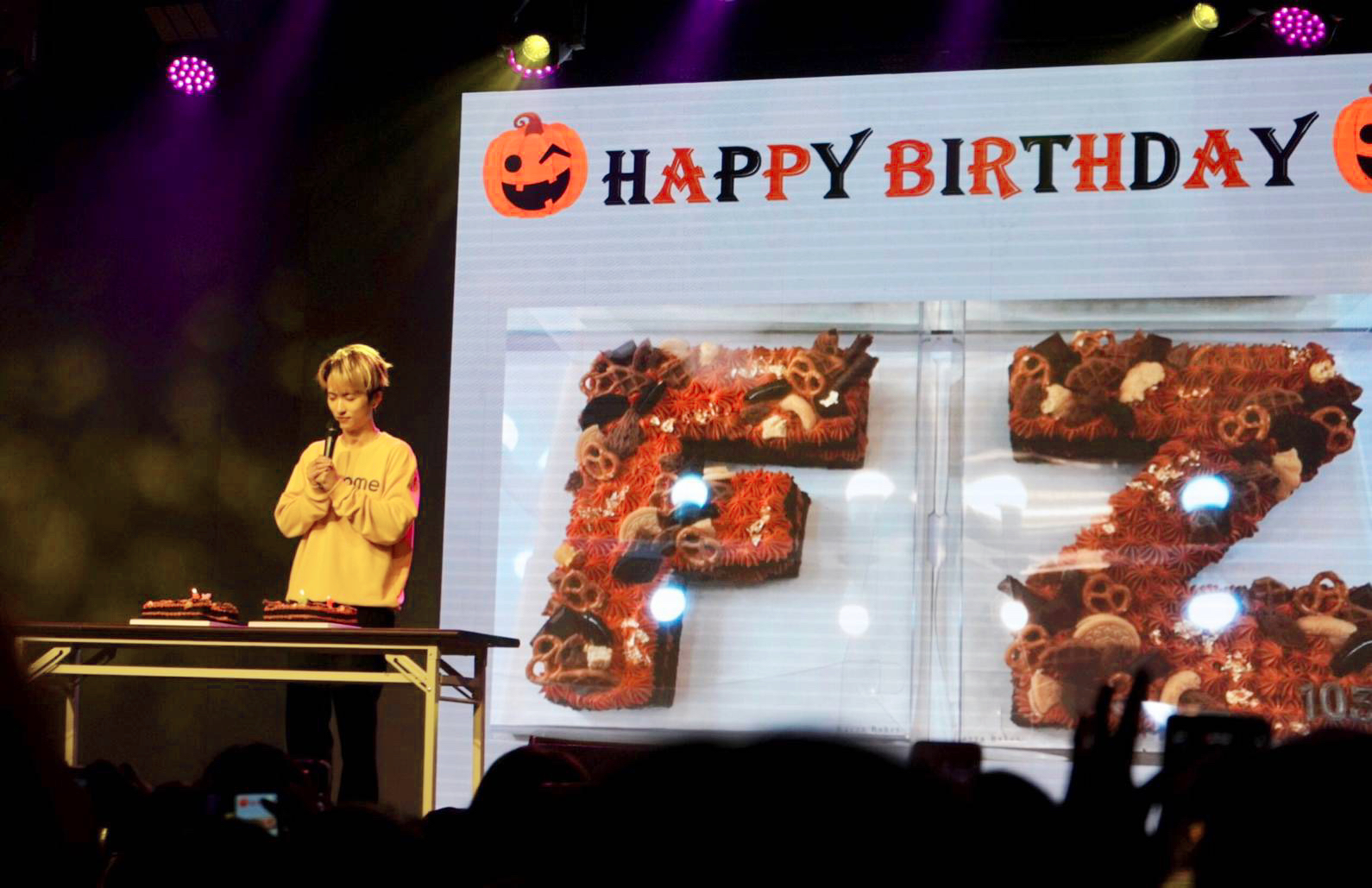 Image: Feng Ze's birthday surprise prepared by his fan club
Other than the cakes prepared by his fans, the reality show 100% Entertainment on which Feng Ze works as the host, and Samsung where he serves as a spokesperson both gave him personalized cakes to celebrate his birthday.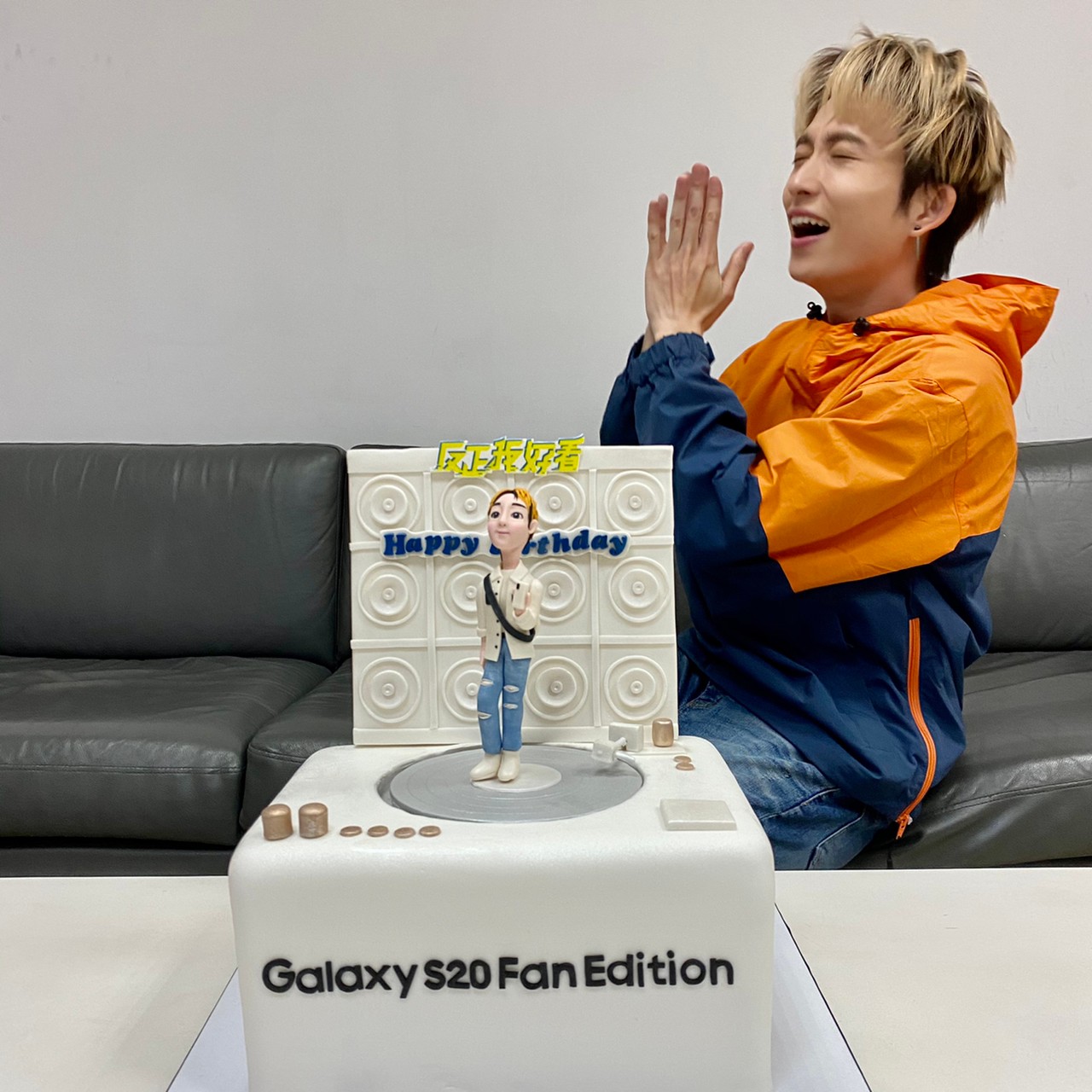 Image: Feng Ze with the personalized cake from Samsung
Feng Ze's fans also arranged a special surprise video that played at the birthday party featuring thousands of fans from around the world wishing Feng Ze a happy birthday.
It also included the fans shouting "Feng Ze, turn around and look at us when you're tired!" (alluding to the Chinese language title of the song Remember Me).
Feng Ze announced that, other than a full filming and work schedule, he has been working hard on preparing his new album, and he hopes to have it released early next year.
Added to that, from the beginning of October, Feng Ze's new clothing brand Fengme started releasing advertising clips on social media.
The title of the brand sounds just like the name of his fans in Mandarin Chinese (the word means honey in English), and the fans are all extremely excited about its release.
Discussing Fengme, Feng Ze says, "Having my own clothing brand has always been my dream. Other than the clothes looking good and being comfortable, I also want to convey some of my life's mottos in it, such as being happy, positive, and living as best you can. I think this is a great birthday present to myself."
Feng Ze's own clothing brand Fengme was released on November 1st – today – and he hopes to express positive vibes through this brand.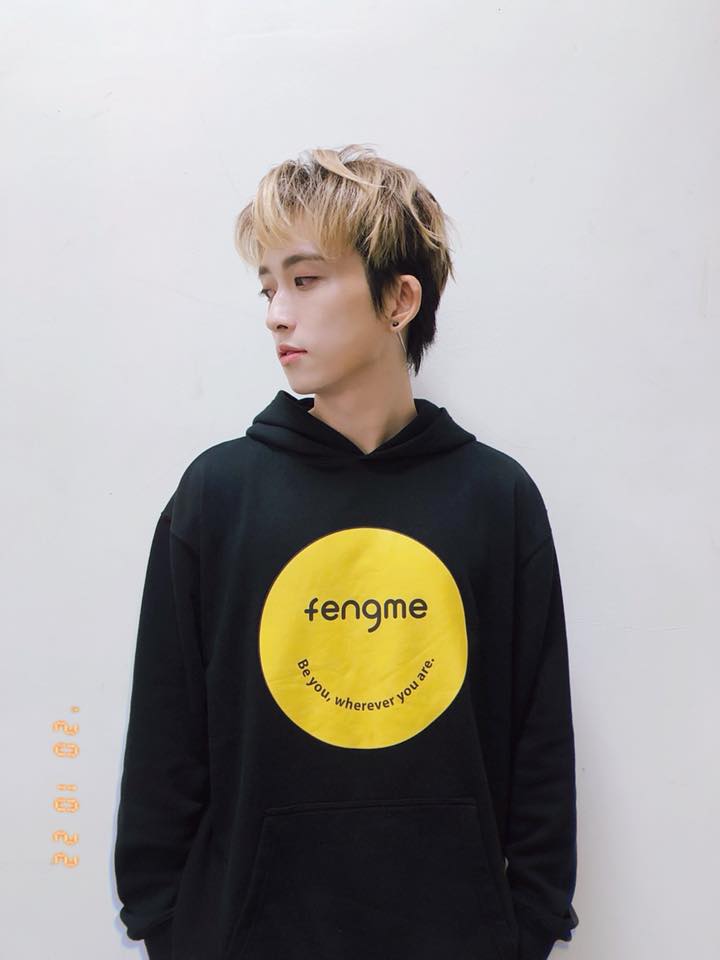 Image: Feng Ze wearing a product from his new clothing brand Fengme
Fengme
Facebook: Fengme
Instagram: @fengmeofficial
Website: www.fengme.me