At first glance, the world of fashion might come across as a niche field reserved exclusively for designers, artists, and models.
Yet, we are already making our own choices about fashion on a regular basis — it could be as simple as planning an outfit before going out with friends, picking up the latest magazine at the store, or getting a new haircut from time to time.
Fashion is in fact all around us – just waiting to be discovered. 
How can we begin to understand something that's so ingrained in our daily lives, yet seemingly so foreign?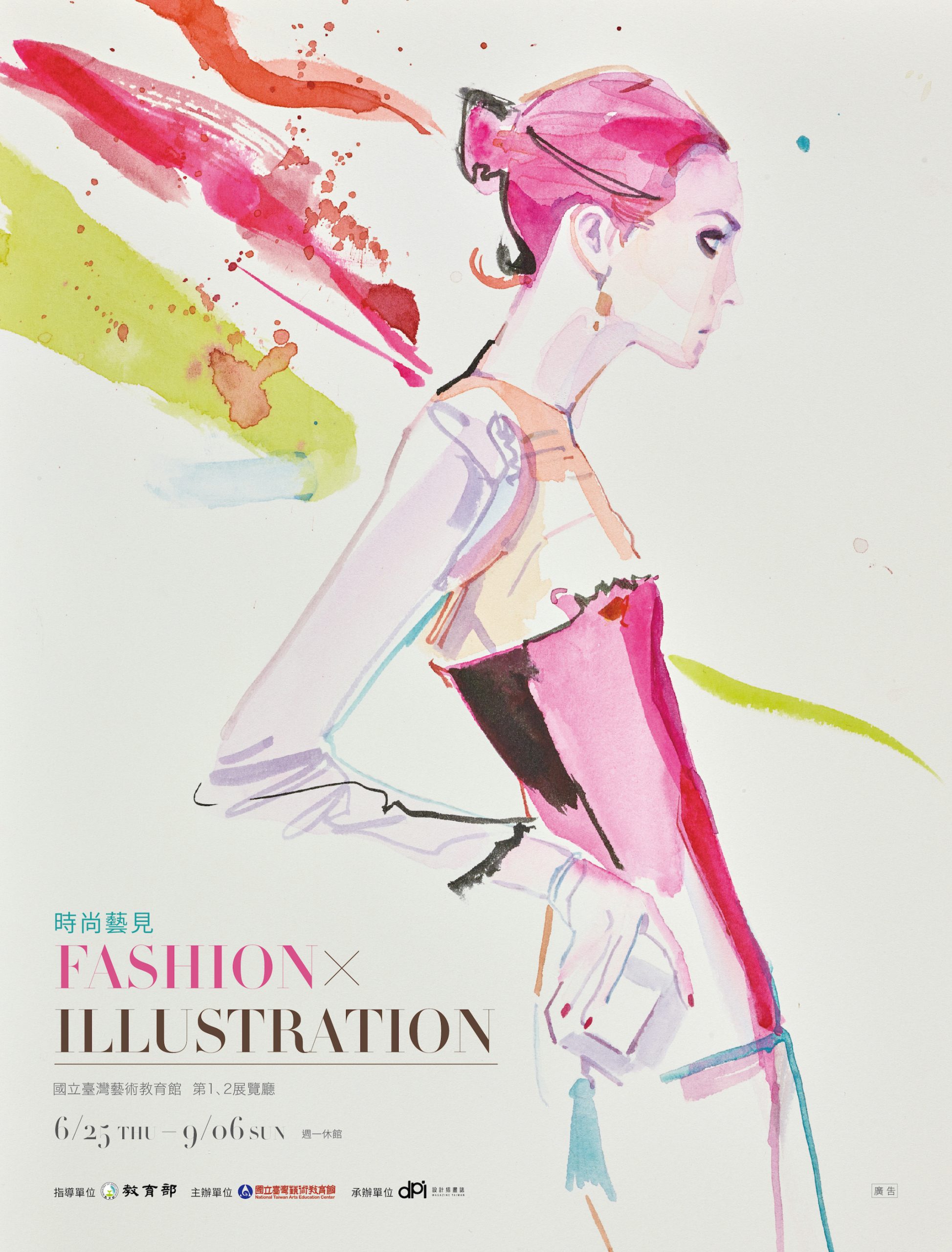 Starting from late June this year, the National Taiwan Arts Education Center has been hosting a fashion illustration exhibition, featuring not only artworks of local Taiwanese artists, but also of artists from all around the world, including Japan, South Korea, Poland, and the United States.
The exhibition is divided into two parts: "A Walk in Fashion," showcasing a number of fashion illustrations using different artistic mediums, and "Next Step, Fashion," bringing into the spotlight the relationship between fashion and sustainability.
As the concept of "fashion illustration" is still relatively new to Taiwanese society, Taiwanese curator and artist Gary Tu hopes to cultivate a finer sensitivity to beauty among the public through the lens of global fashion, while at the same time promoting local Taiwanese works to a greater audience and encouraging eco-friendly practices in our pursuit of fashion. 
Now, let's take a brief virtual tour of the exhibition: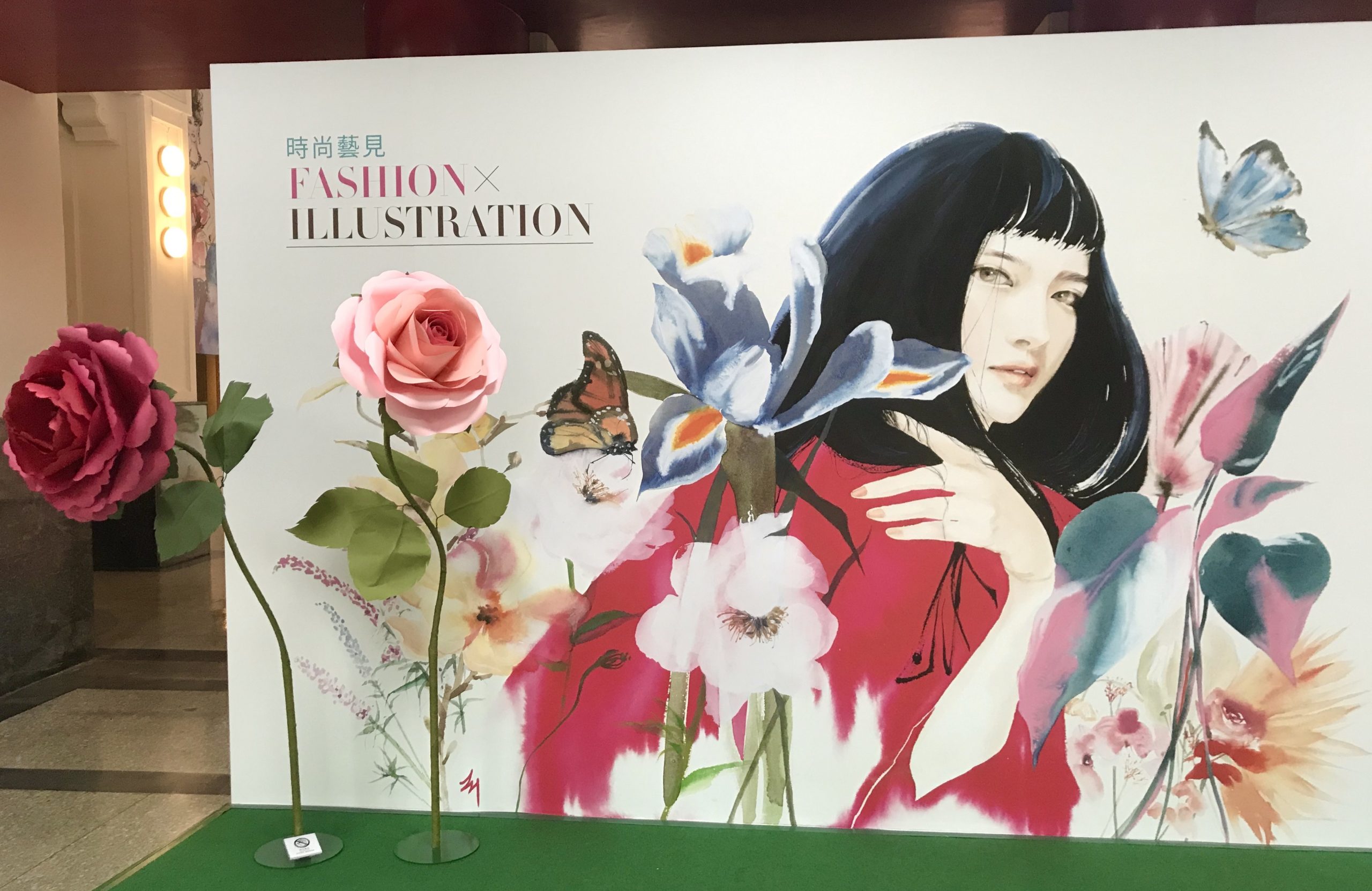 Once you enter the venue, you will immediately come across a beautifully illustrated art wall.
Start your walk in fashion with "Red Flowers in Memory" by LIZARD, one of the local Taiwanese artists at the exhibition. 
Moving towards the center of the venue, you will enter a dream-like space with several large prints and cubic installations placed underneath a high ceiling.
Take your time and enjoy the artistic and sensory experience. 
The exhibition assembles the artwork of various cultures and mediums into an organized, easy-to-follow form, providing key descriptions and background information beside the artists' works (English translations available). 
OHGUSHI's signature bold strokes using traditional Japanese brushes and ink.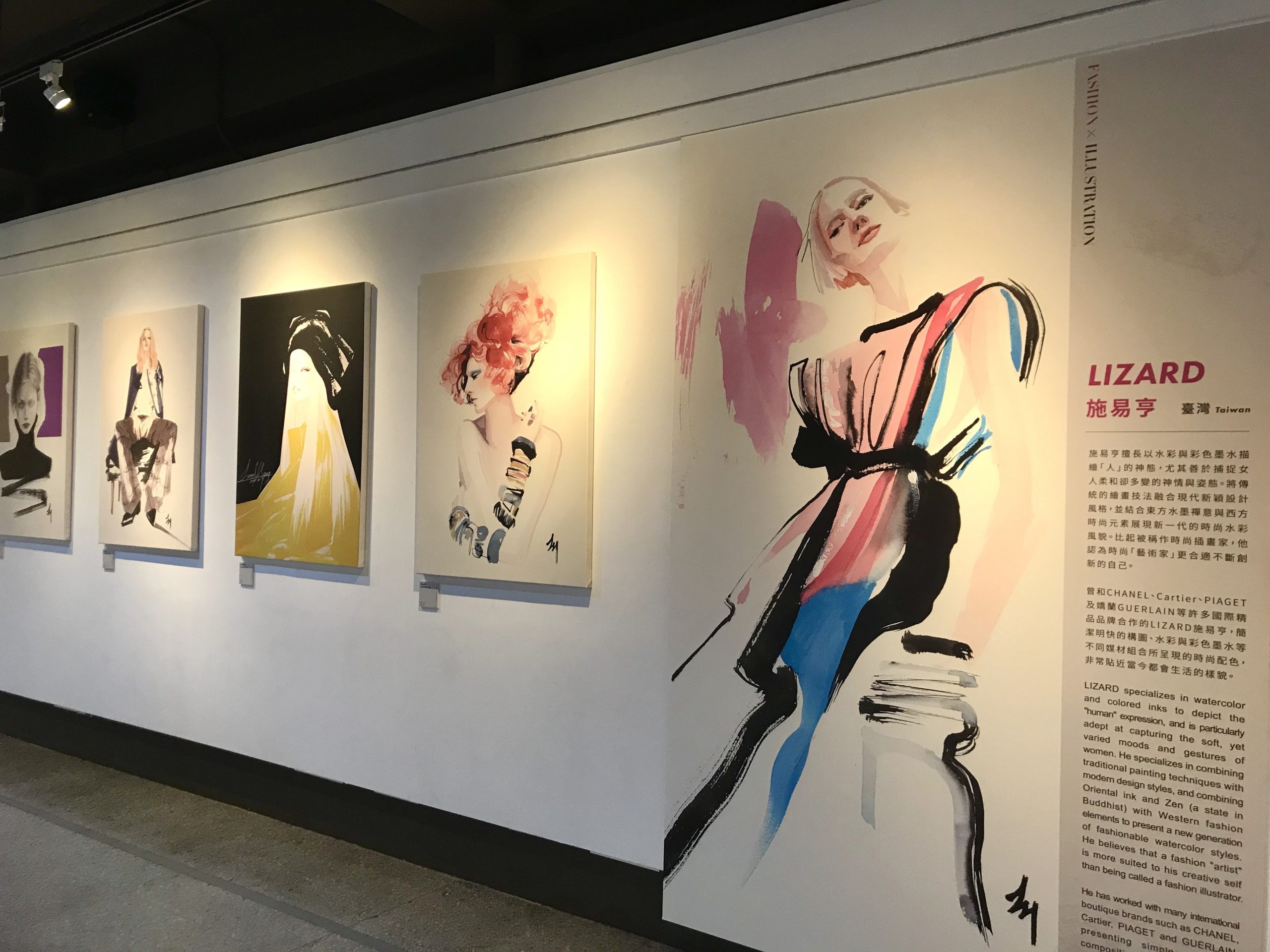 LIZARD's depiction of the subtleties of female beauty using watercolor and ink.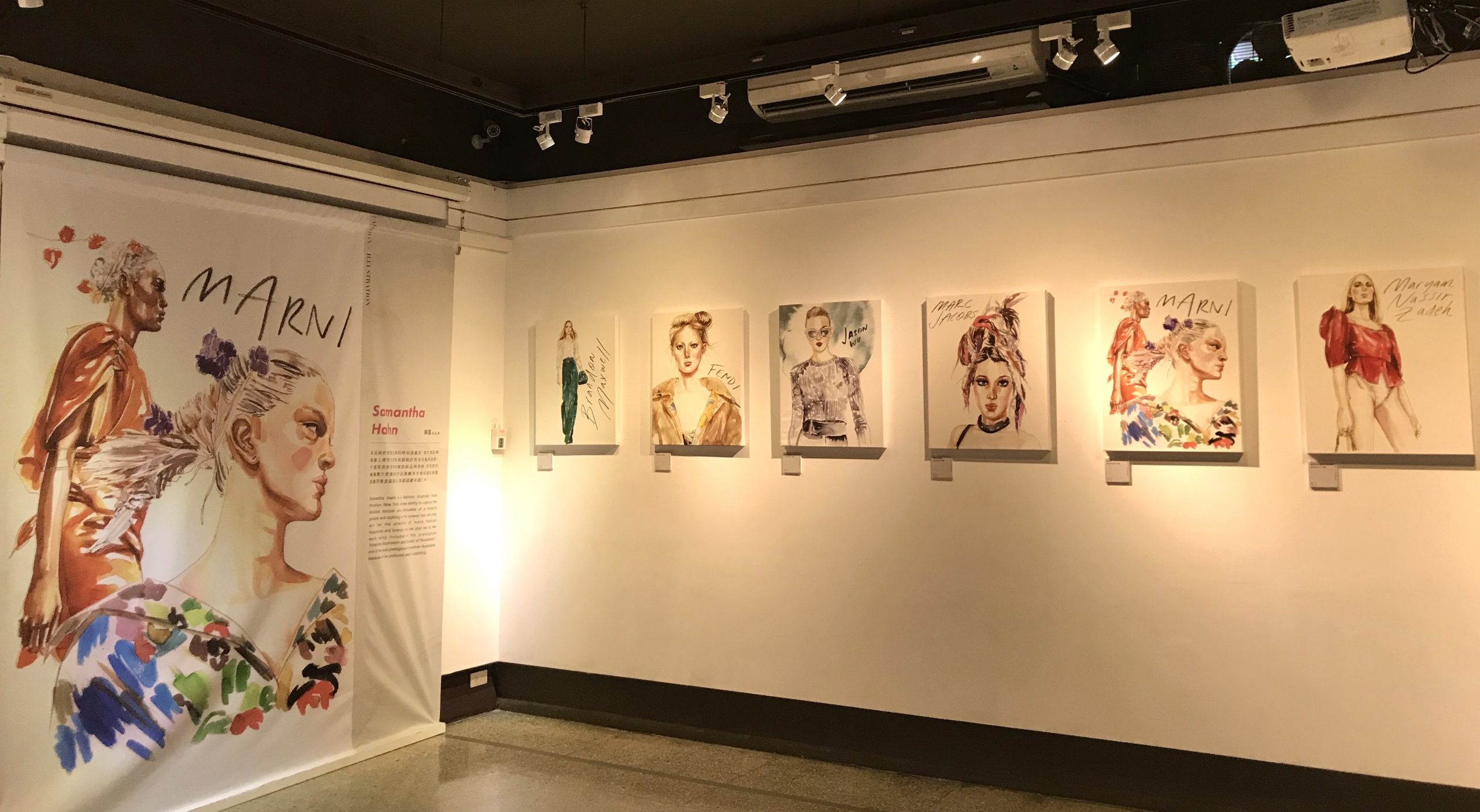 Samantha Hahn's various illustrations of runway models using watercolor. 
Seungwon Hong's specialization in male fashion with his unique oil paint-like brush strokes.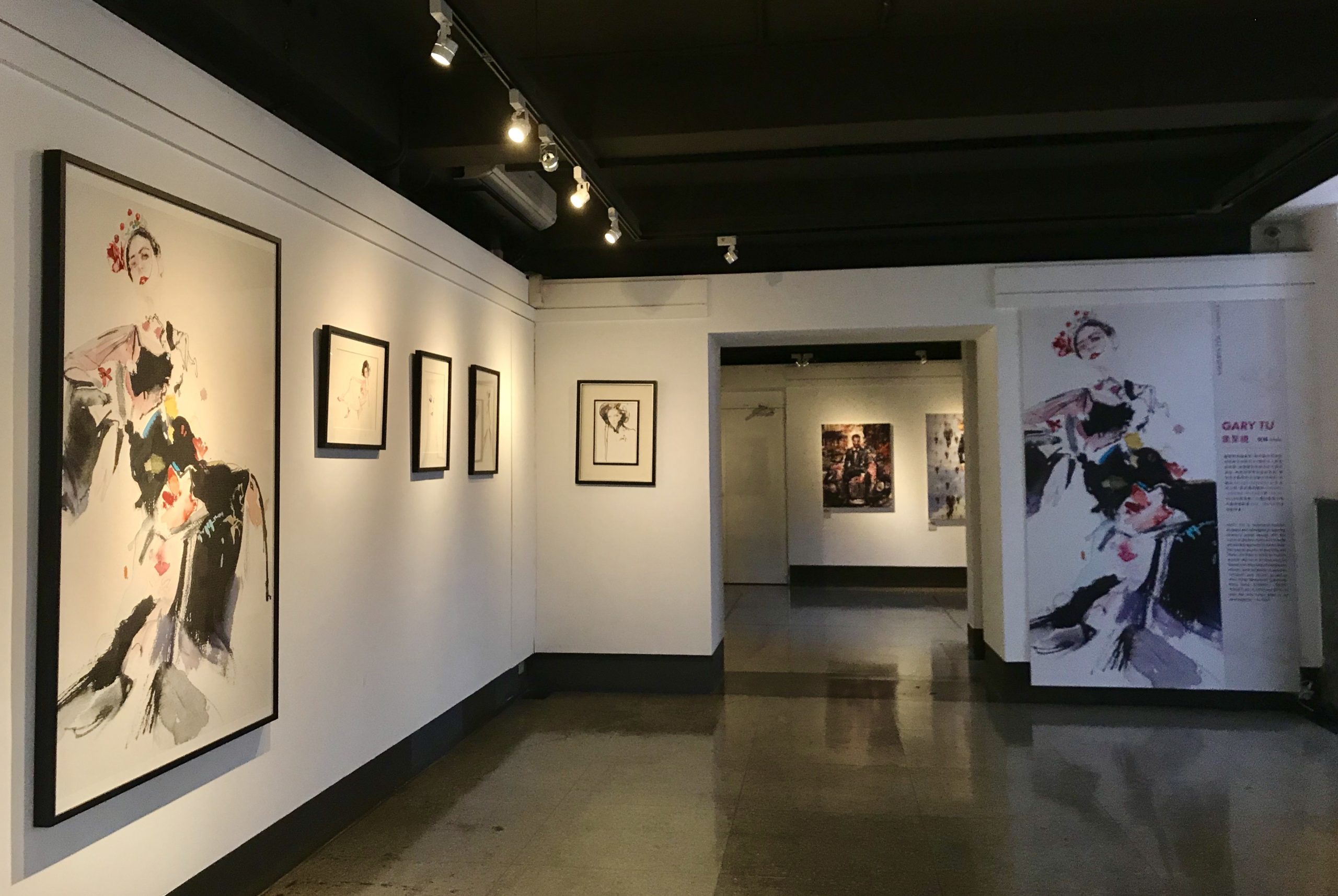 Gary Tu's emphasis on the flow of watercolor and the importance of "space."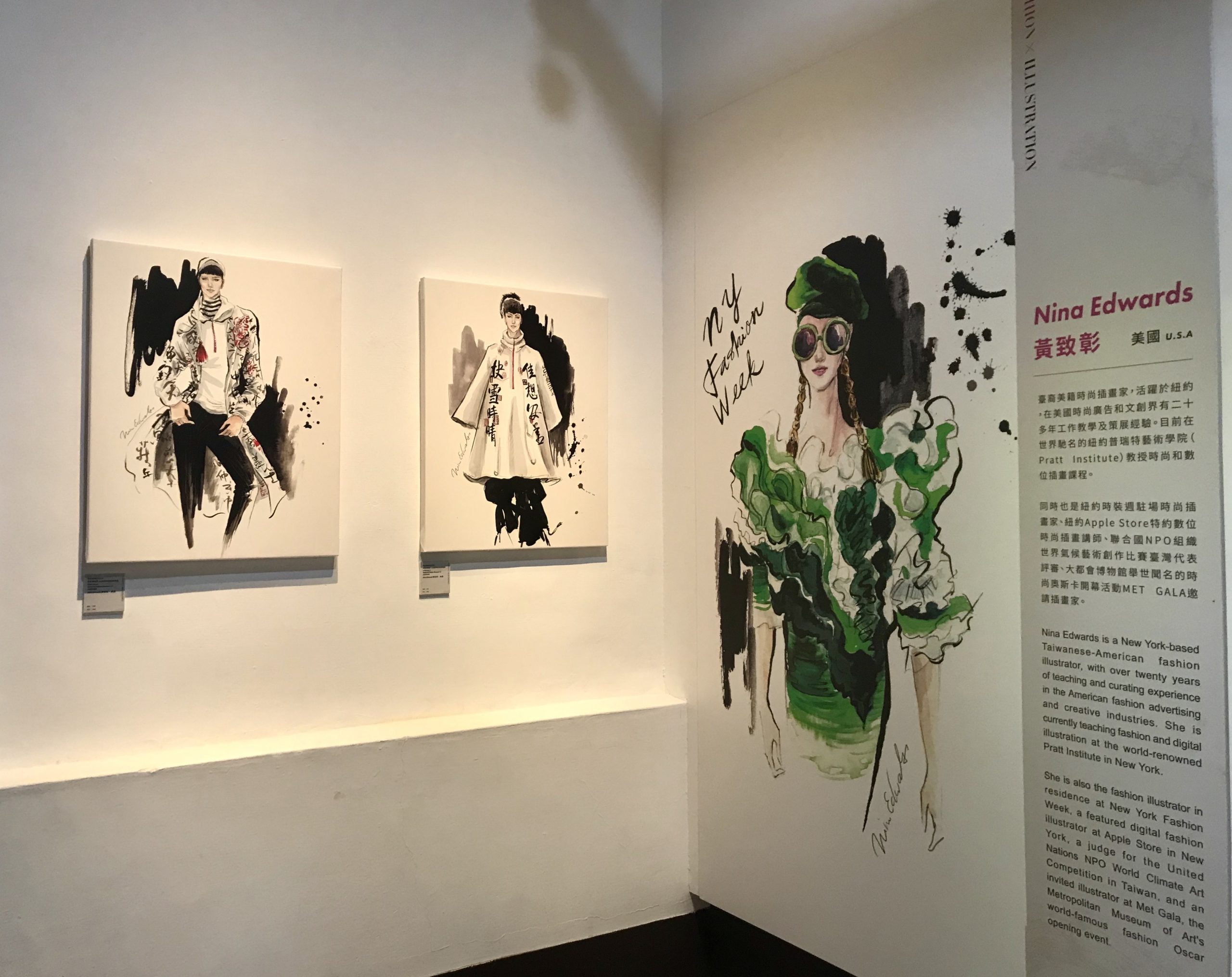 Nina Edwards' integration of Asian motifs with Western culture. 
Blair Breitenstein's individualistic take on the human form, with its exaggerated facial features.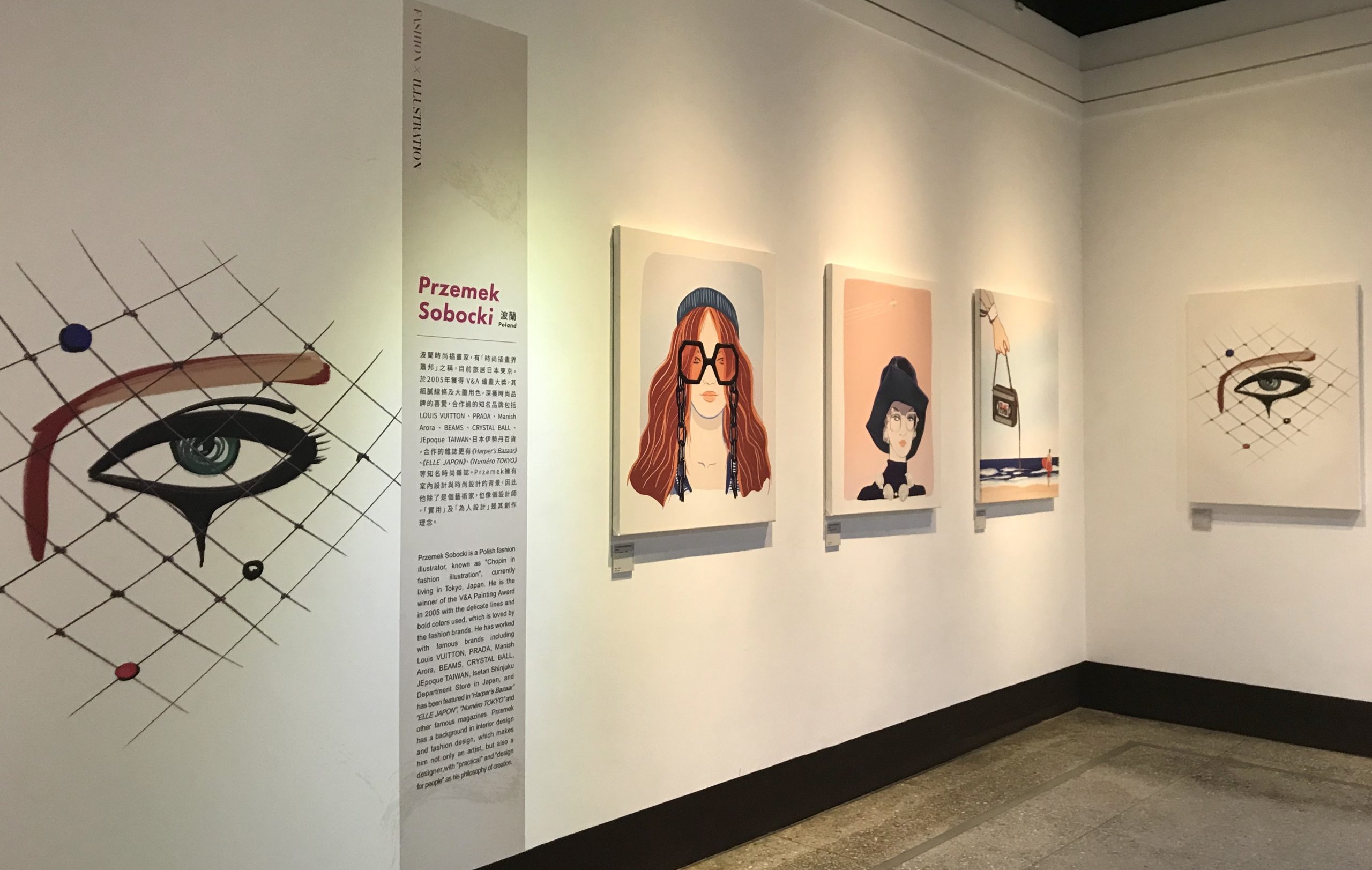 Przemek Sobocki's use of bold colors, delicate lines, and unconventional composition.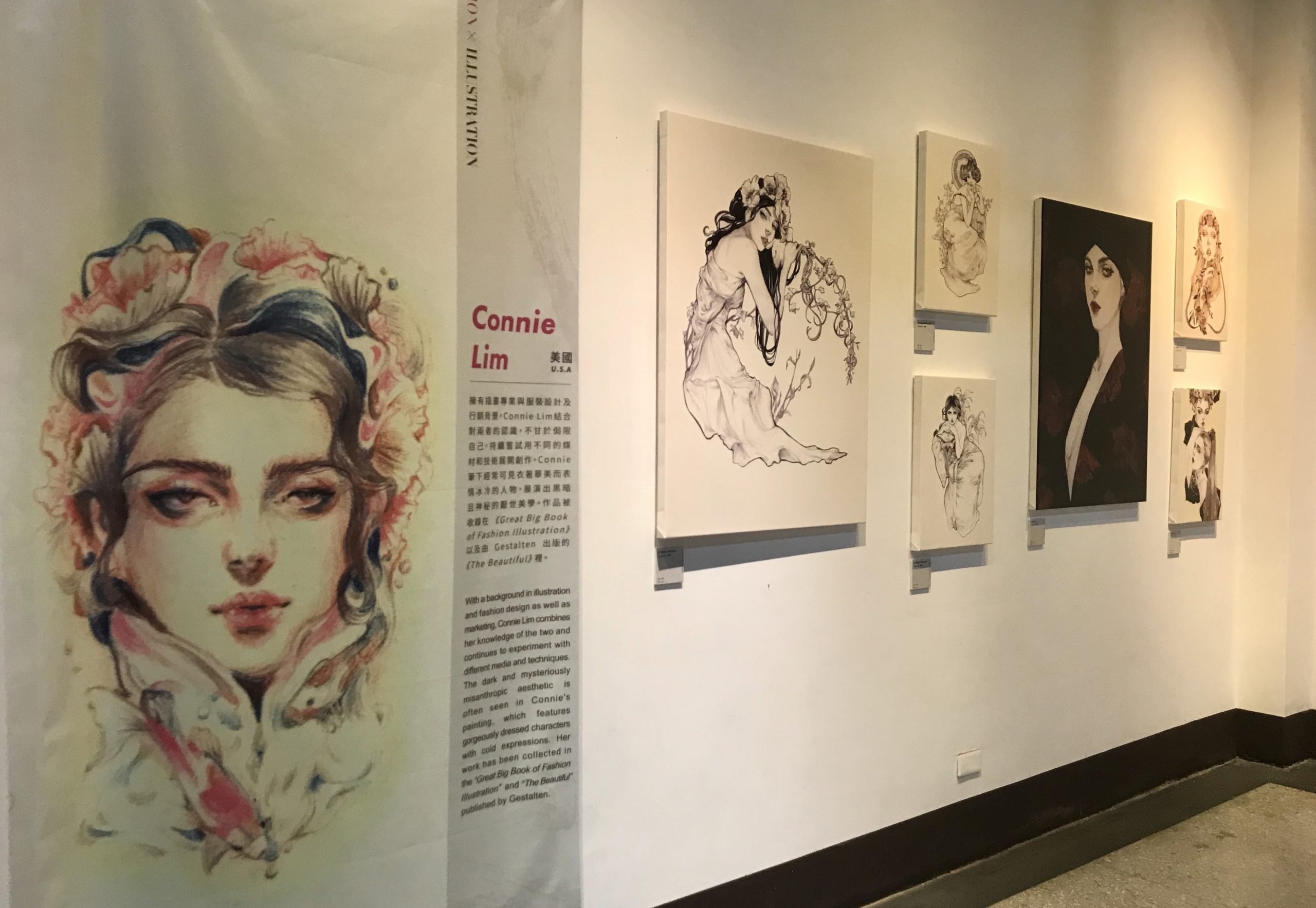 Connie Lim often combines multiple mediums in a single artwork, and her models tend to give off a mysterious vibe and even a hint of misanthropy. 
Founded by Kuan Chen, Story Wear implements "zero waste fashion" by reusing recycled materials in its production while fulfilling its humanitarian mission by offering employment opportunities to disadvantaged women.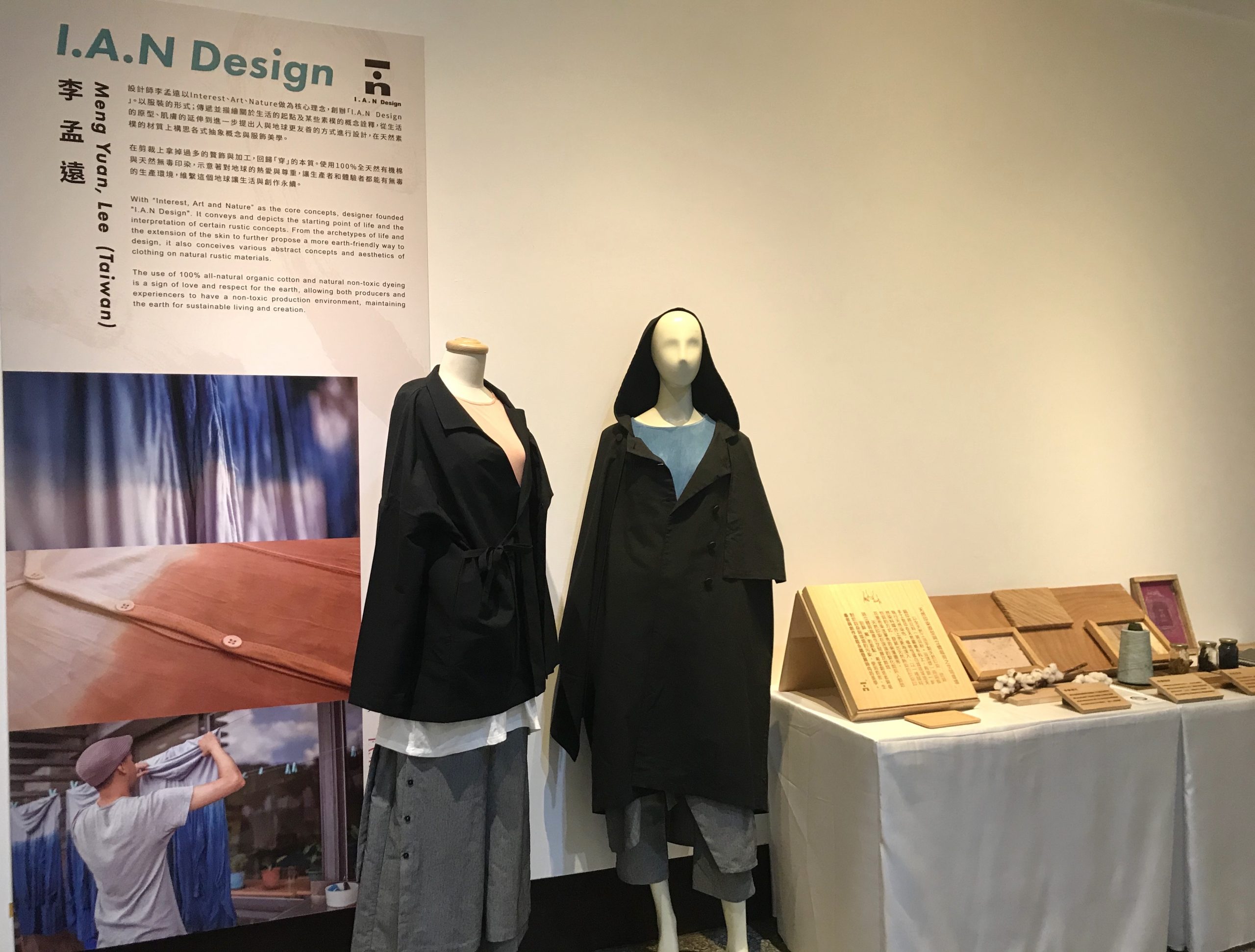 Founded by Meng-Yuen Lee, I.A.N. Design lives up to its core values of "Interest, Art, Nature" through its minimalistic designs with natural colors and its eco-friendly production methods.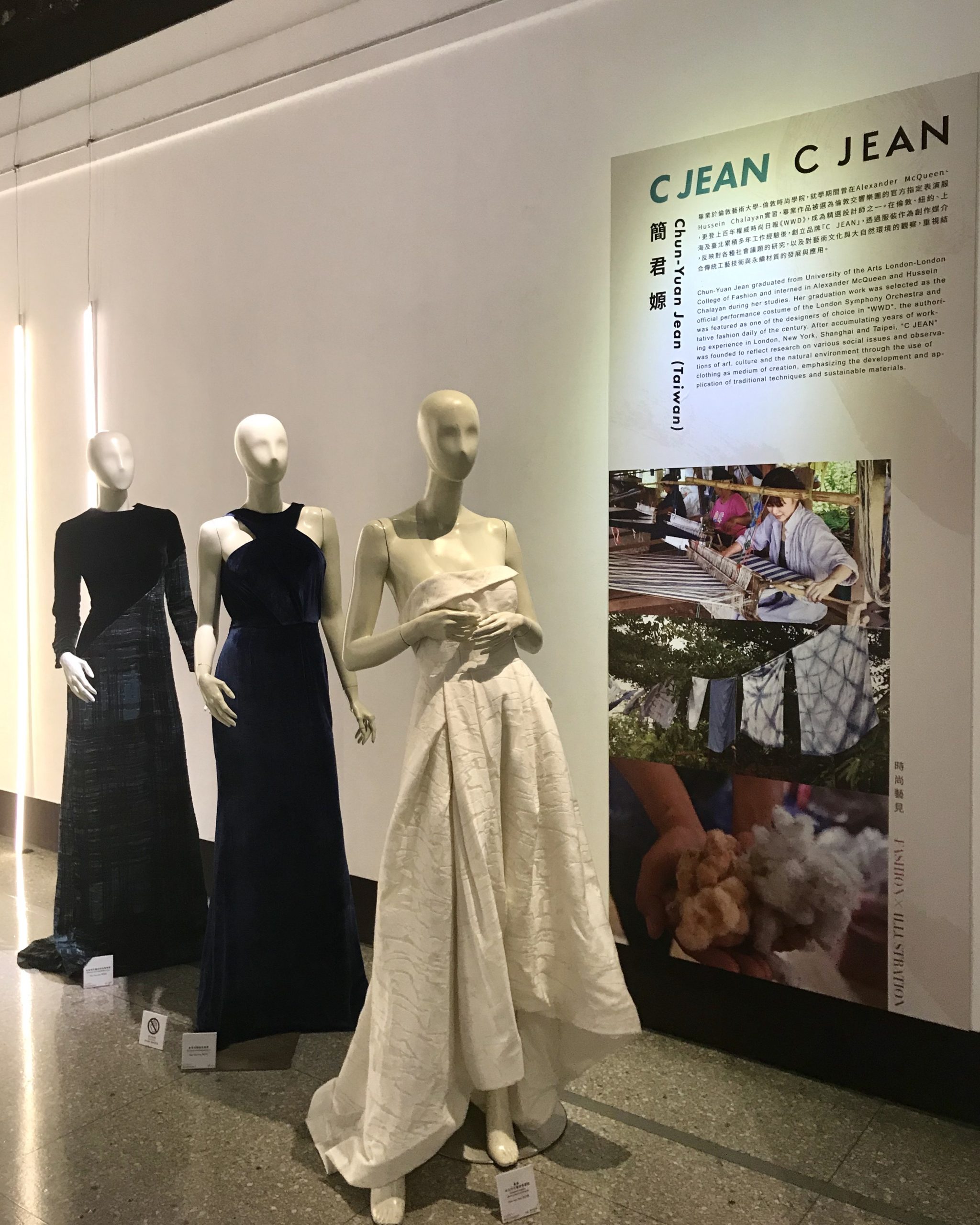 Founded by Chun-Yuan Jean, C JEAN goes beyond the artistic sense of fashion and uses its designs to reflect various social and environmental issues.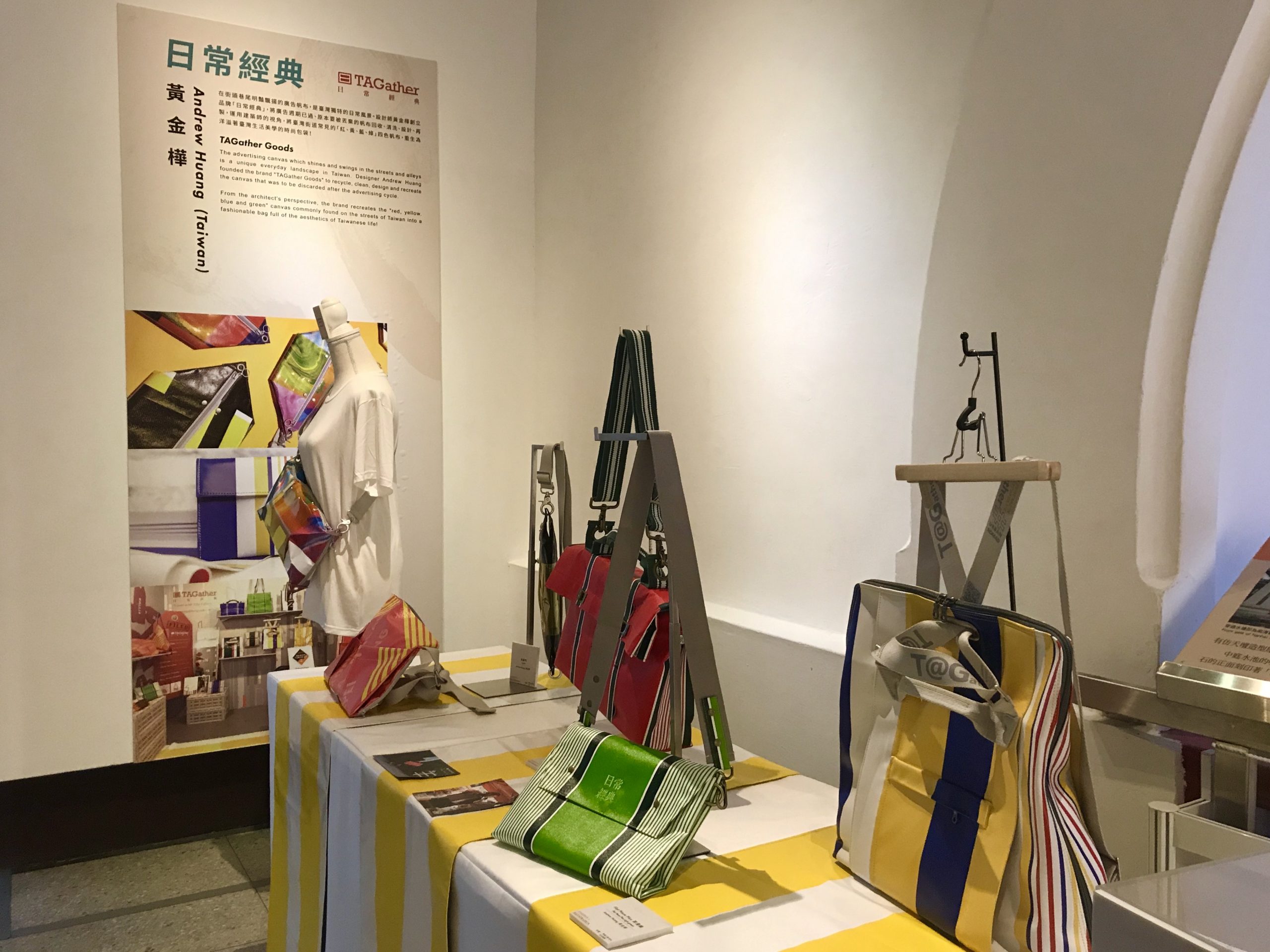 Founded by Andrew Huang, TAGather Goods collects unwanted advertisement canvases and transforms them into vividly colored bags and purses bursting with local Taiwanese energy.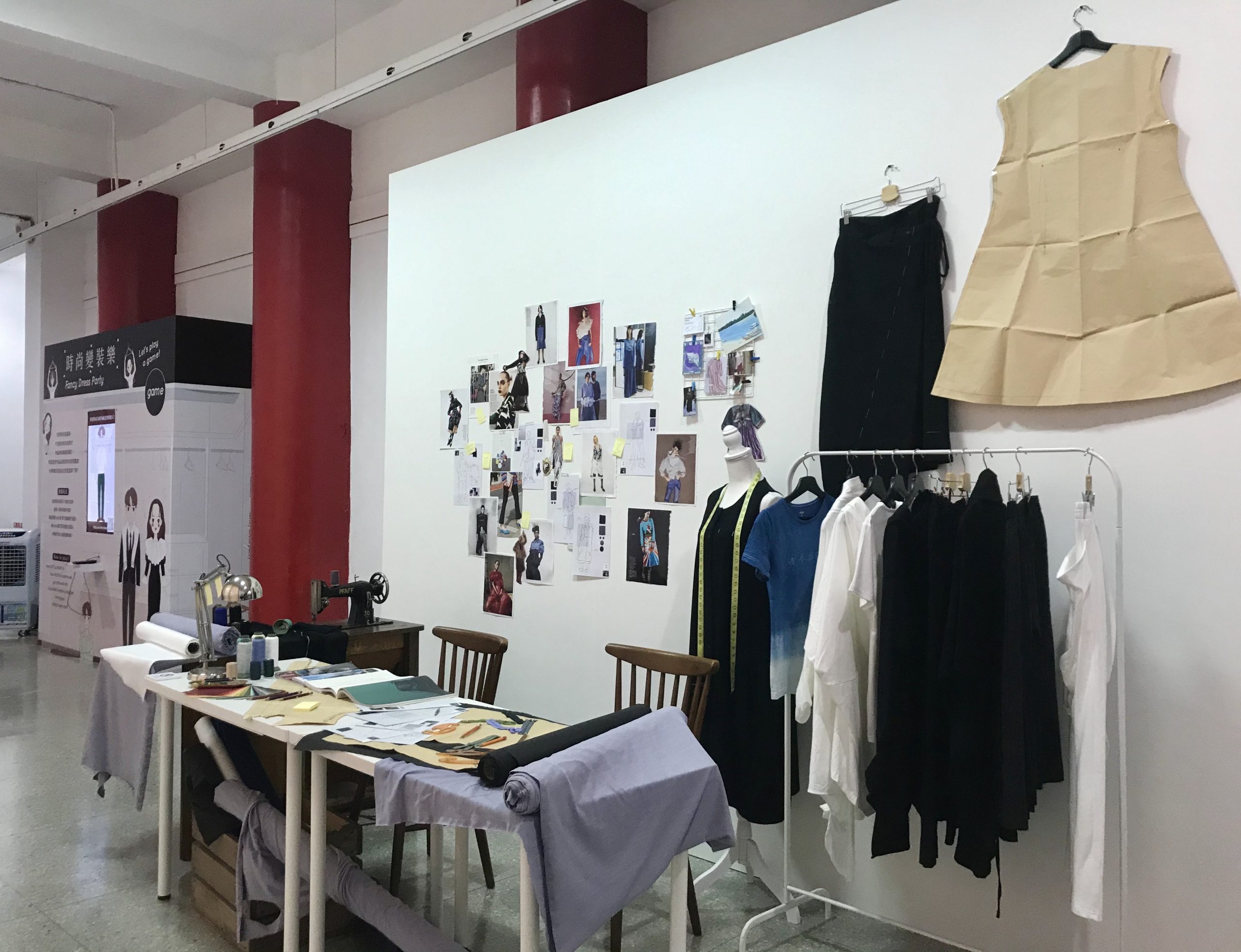 Apart from the artworks, the exhibition also includes a workshop scene, using real tools and materials to recreate the authentic workspace of an artist. Take a closer look, explore your surroundings, and try to imagine what it's really like to be an artist. 
Last but not least, kids will love the mini dressing game, just a few steps away from the workshop scene.
Each player becomes a fashion designer who can dress the virtual model on the screen in their own preferred outfits, which can later be printed out and kept as a souvenir. 
Refresh your summer in Taipei with a walk in fashion, and immerse yourself in the innovative, cultural, and artistic journey you find before you. 
[FASHION x ILLUSTRATION Exhibition] 
Venue: National Taiwan Arts Education Center No. 43, Nanhai Rd., Zhongzheng Dist., Taipei, Taiwan 
Opening Dates and hours: June 25th – September 6th, 2020 | Tuesday – Sunday | 9AM – 5PM 
Free admission for all 
Contact Number: (02) 2311-0574 ext. 110 
Click here for more information on the exhibition and the latest workshops and events.