When it was awarded the Cittaslow International certification by an Italian-based association working to promote a slower pace, and more eco-friendly approach to life, Fenglin became the first town in Taiwan to receive such recognition, adding to the township already being one of the most important settlements of Hakka culture in Taiwan, and also the site of numerous remains from the Japanese era that ran from 1895 – 1945.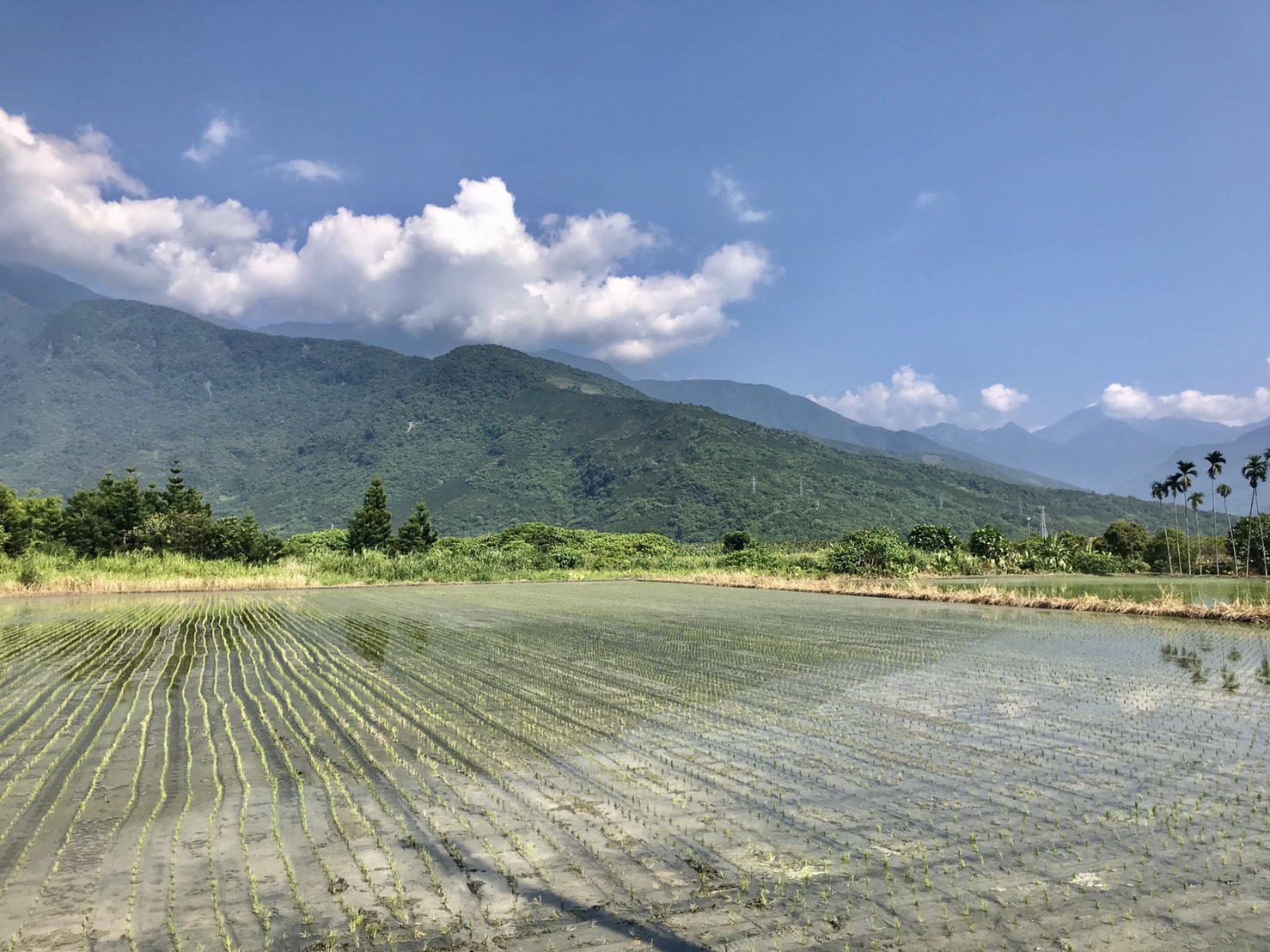 With a population of fewer than 11,000, people living in this rural outpost, just by taking a train to Fenglin and renting a bike, visitors will be supporting the local economy largely made up of small-scale farmers, whilst also having the chance to enjoy this historical and tranquil corner of Hualien.
And riding a bicycle is by far the best way to experience this town with the local cycling route connecting most of the scenic spots and old tobacco barns around town.
Tobacco barns
Fenglin has long been one of the major tobacco producing areas of Taiwan dating back to the Japanese colonial period.
As such, in order to increase the income of Japanese immigrants in the region, the Japanese government encouraged residents to process tobacco as a high-yield economic crop, once known as "green gold".
In the early years of the town's prominence, one just had to see how many tobacco barns each household owned in order to guess a family's level of affluence.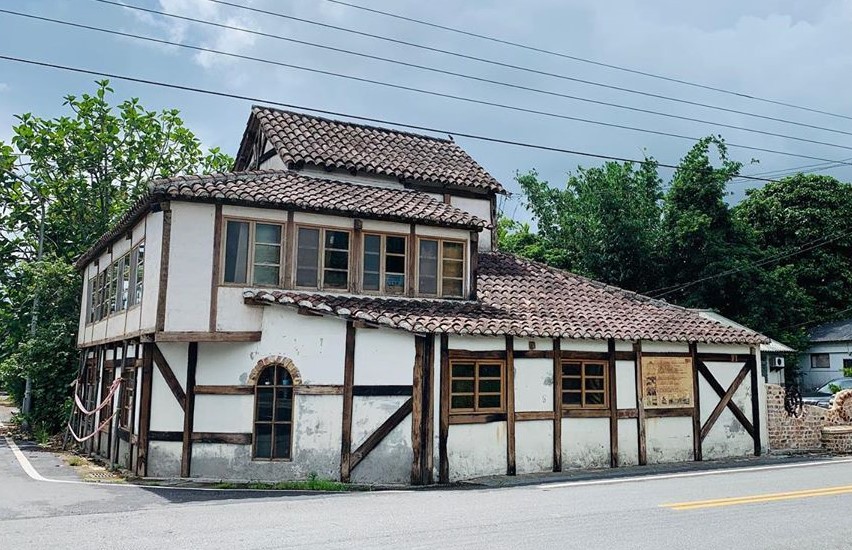 Surviving tobacco buildings today come in two forms; namely the Osaka and Hiroshima styles.
Most of the tobacco buildings in the Fenglin area were built in the Osaka style, with the smoke outlet protruding from the roof,  and, because of its large size, this kind of barn was highly efficient at expelling smoke.
However, due to their overall size, such barns were – and are – more easily damaged during typhoons.
As the tobacco industry declined, most of the tobacco barns were left unused and some were just abandoned.
In recent years, however, the township office has started to repair several of these buildings.
Nowadays, some of these local cultural assets have been turned into an organised tobacco barn settlement that provides educational and recreational functions, but, even though the area has turned into something of a tourist spot, most of the barns are still private homes – something to bear in mind when you want to take a picture!
Feng colorful 
Feng colorful is a Flower Handkerchief Plant Dyeing Workshop run by a team of local women who use natural ingredients and traditional methods to dye fabric and create clothing, purses and various other items.
Handkerchiefs in particular have always been seen as personal belongings to Hakka women, representing their feminine qualities.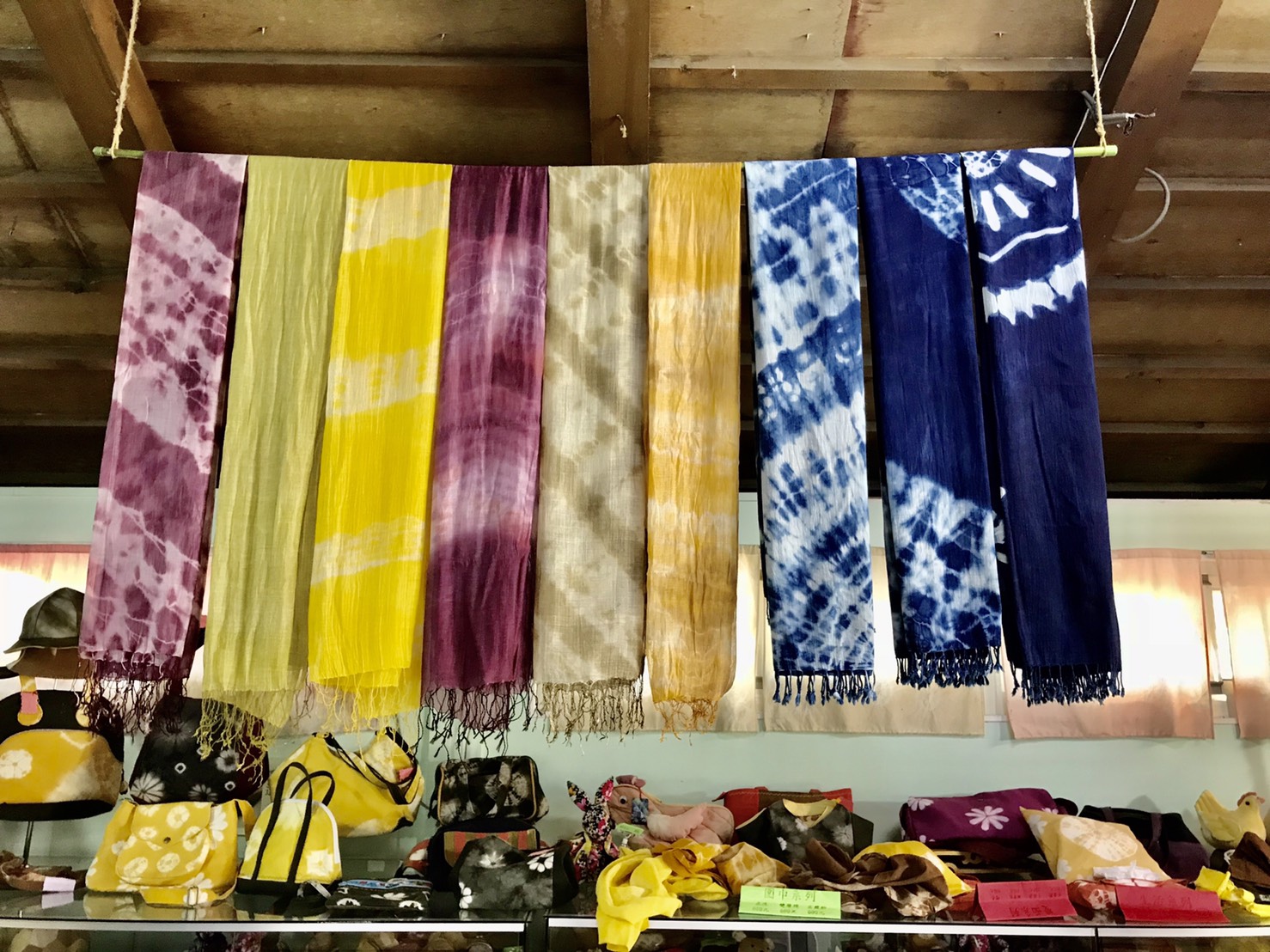 As you walk into the shop, you can see colorful textiles hanging from the ceiling with this a place you can both create your own clothing while also buying products displayed within.
For those interested in DIY dyeing of textiles, teachers are on hand to help,
By tying cloth towels with chopsticks or stones, different patterns can be formed with visitors able to use stones, bamboo, rubber bands, hemp rope and other tools to produce desired patterns on white cloth.
Pieces are then thrown into a dye pot and 'cooked' along with natural ingredients such as onion skins, herbs, and tree leaves, for up to half an hour.
These colors then will be blended into the white cloth.
In recent years, a rise in the awareness of sustainable and natural human resources, and also the environment have gradually helped this traditional dyeing method become famous! 
Address: No. 164, Zhonghua Rd., Fenglin Township
Lintienshan Forestry Culture Park
This locale features the remains of the timber logging community that existed in Fenglin during the Japanese era.
The Lintianshan Forestry Culture Park was formerly the Lintian Forest Area, and during the Japanese Occupation it served as the Daan Mountain log processing ground.
Felling, collecting and transporting of timber were all activities carried out here, making this one of the three largest forest-industry areas in eastern Taiwan.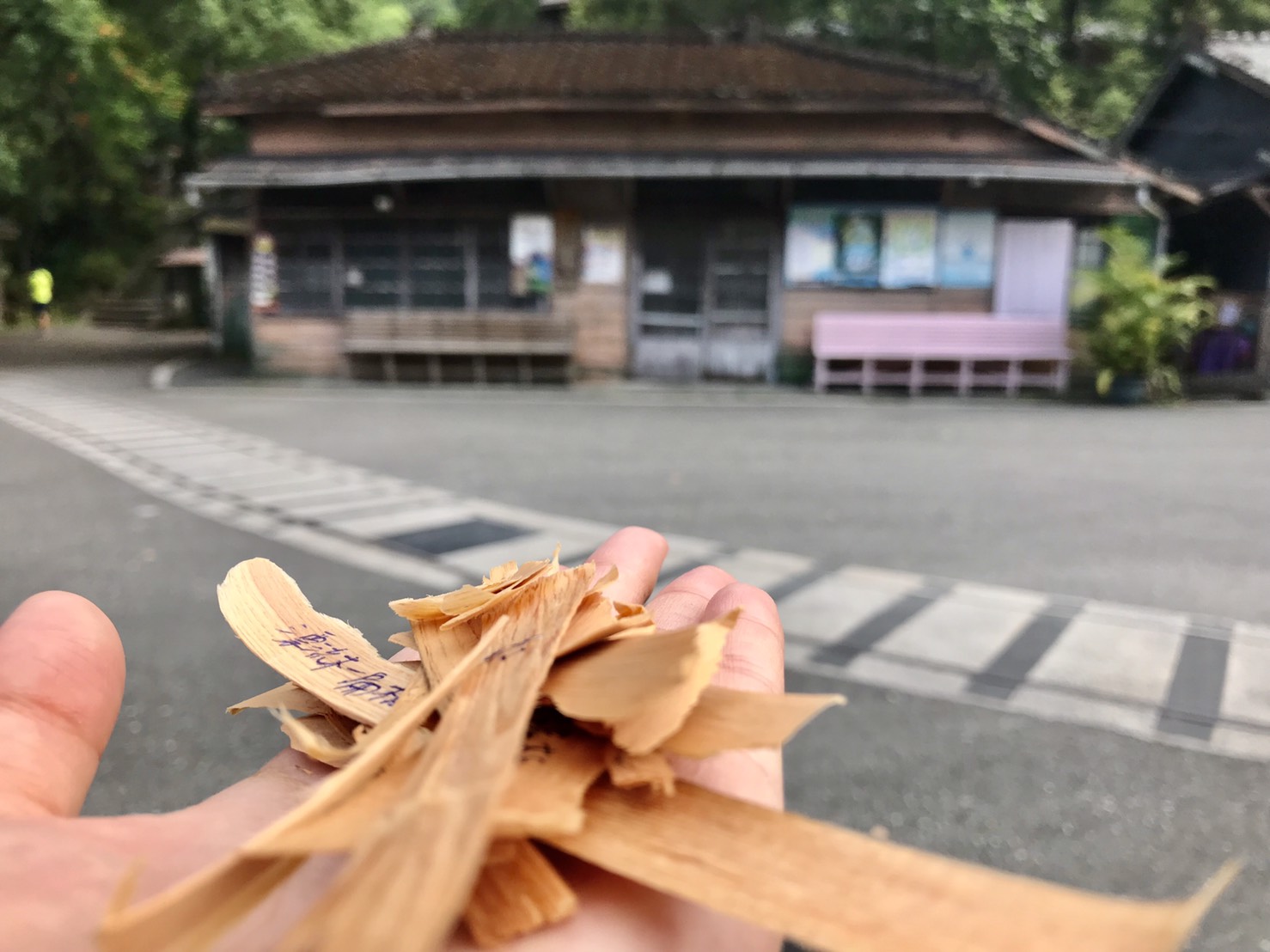 Although the heyday of Lintian Mountain is long past, there are still various logging tools, traditional firefighting relics, and other rich cultural relics to be found around the park.
At present the site is divided into a forestry exhibition area, early settlement buildings, the remains of Kangle New Village, an administration and management area, and hiking trails.
Artifacts made using different forms of local wood can be seen in the exhibition hall, and there are various trunk sculptures, logging equipment and buildings restored to their original glory including the rail head, a train carriage, office buildings, warehouses, shops, clinics, grocery & rice shops, and more. 
And after visiting the artifacts, you can also head to a nearby café to simply sit and ponder the years gone by and what this area used to represent. 
Address: No. 99, Ln. 99, Linsen Rd., Senrong Village, Fenglin Township
Ming Xin Shaved Ice Mountain
Whatever route you take, your last stop in Fenglin simply must be at Ming Xin Shaved Ice Mountain – one of Hualien's most renowned shaved ice sites.
This particular place is a small local ice shop at which the owners have been serving shaved-ice dessert for over 50 years.
The shop is also renowned for its ice lemon juice, and there are two types of lemon juice available; one called lemon water, and the other in more condensed form.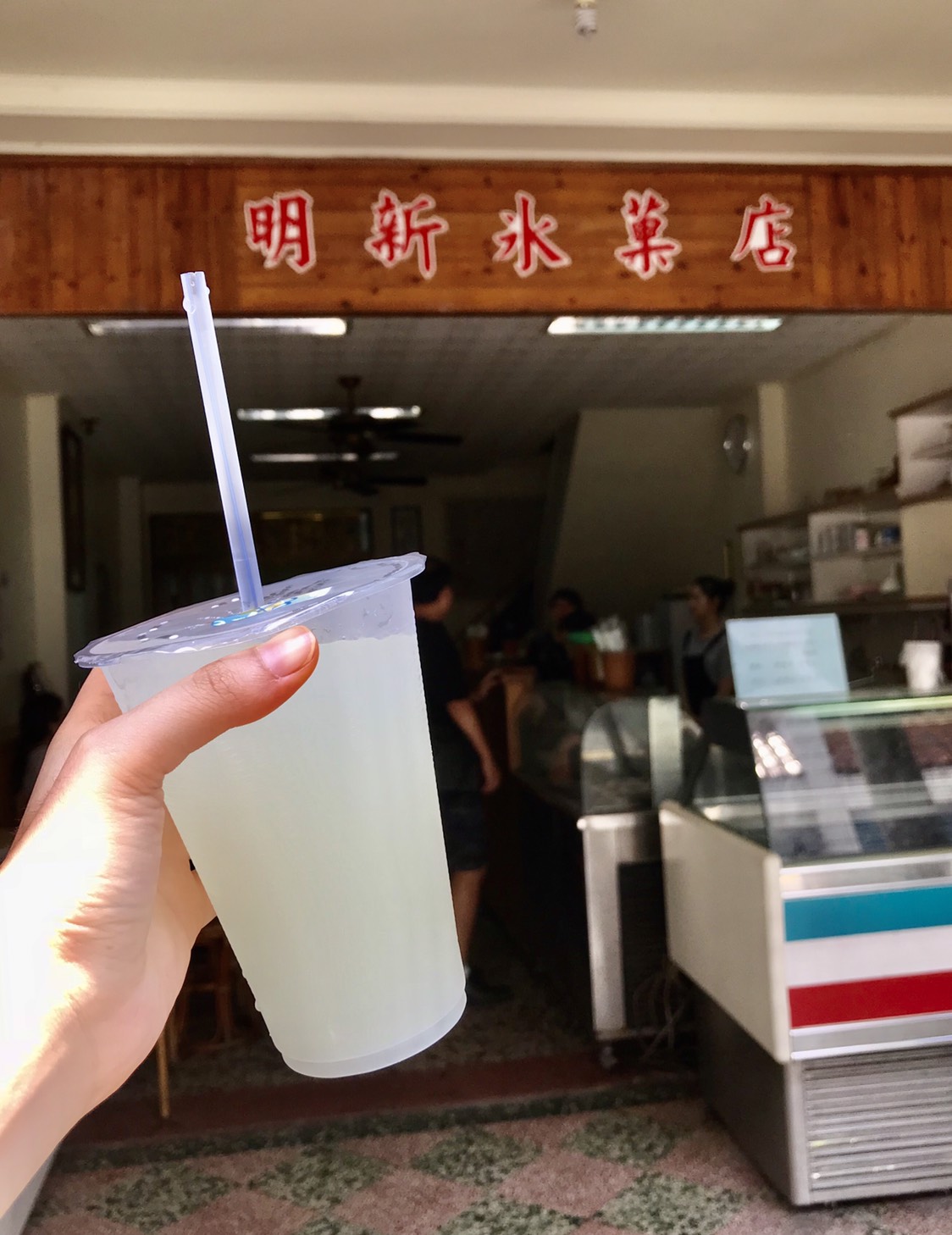 For those placing an order for the drink form, the staff can put a whole lemon into a blender, adding condensed milk which means it is not very sour but it still retains the fresh taste of lemon.
The "three-bean ice" meanwhile blends some of modern Fenglin's other famous products, and is also hugely popular with peanuts, azuki beans, and runner beans meeting condensed milk to make a delicious three-bean ice; not too sweet, but definitely nostalgic!
Address: No. 26, Xinsheng St., Fenglin Township