Hyderabad: Achieving 100% self-sustainability is every business model's success yardstick, and Indian Railways is no different.
As such, Indian Railways is planning to tap sourced solar energy to meet its traction power requirement, and to become a complete 'Green mode of transportation'.
The Railway network is leading the race nationwide in the development of renewable energy, and the Ministry of Railways has expressed a strong support in going green and achieving a net zero carbon emissions target by 2030.
While the plan to make railway stations all-solar, and to utilize vacant railway land for Renewable Energy (RE) projects is already on the Indian Railways' drawing board, the contribution towards National Solar Mission, an initiative of the Government of India to promote solar power, will serve as icing on the cake.
According to a statement from the Ministry of Railways, vacant unused Railway land will henceforth be used to house solar power plants on a 'mega' scale – with a 20 GW capacity by the year 2030.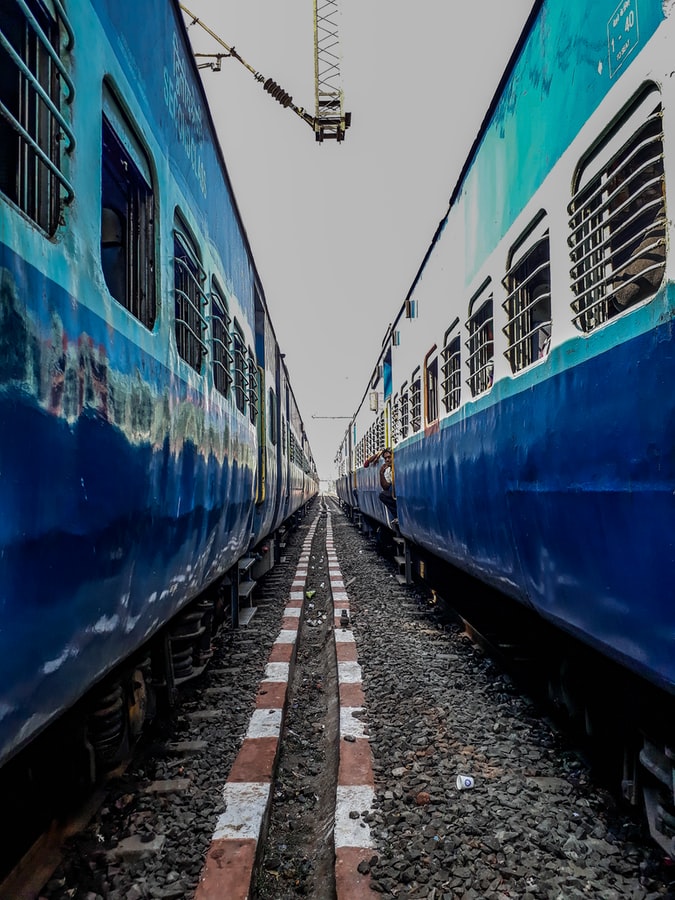 In line with Indian Railways'plan of achieving 100% electrification by the year 2023, the energy consumption is set to increase to more than 33 billion units by 2030, from its current annual requirement of about 21 billion units.
A pilot project of 1.7 MW capacity with direct connectivity to 25 KV traction system(s) has been successfully put into operation in Bina, Madhya Pradesh.
In addition, a solar plant of 3 MW capacity has also been commissioned at Modern Coach Factory (MCF), Raebareli for non-traction applications.
In addition, two further projects – one at Diwana (2 MW), and another at Bhilai (50 MW capacity) for connectivity to State Transmission Utility (STU) and Central Transmission Utility (CTU) respectively are also underway according to a statement from the Ministry of Railways.
The Railways have also floated bids for 3 GW solar projects on vacant Railway land parcels and land parcels alongside the railway track have already been invited by Railway Energy Management Company Ltd. (REMCL), a PSU of Indian Railways.
These solar projects, besides supplying power to Railways at reduced feed-in-tariffs, will also protect the Railway land by construction of boundary walls along the tracks.
Minister of Railways and Commerce & Industry Piyush Goyal, pointed out that Indian Railways is willing to extend all support to the developers for installing solar power plants on Railway's vacant un-encroached land.
Boundary walls along the track will be constructed and maintained by developers which will also help in preventing trespassing on tracks.
This article first appeared on NFA Post and is republished with permission.