Beauty and cosmetics giant Estée Lauder is to lay off employees and shut down stores to help cope with losses brought about by a slump in its net sales equating to 4% – that has brought profits down to $14.3 billion for the fiscal year ending June 30th.
During the ongoing COVID-19 pandemic, brick-and-mortar stores were forcibly closed with consumers and employees confined to their homes in many areas, limiting sales channels and thus reducing makeup sales revenues.
As a result, Estée Lauder has announced it will axe 1,500 to 2,000 jobs, accounting for 3% of its global workforce, and close 10 to 15 percent of its freestanding stores as part of its Post-COVID Business Acceleration Program.
The acceleration program includes further investment in digital capabilities, omni-channel, talent, and advertising and promotional activities to support continued share improvement and business acceleration.
"We are better aligning our brick-and-mortar footprint to improve productivity and invest for growth," said Fabrizio Freda, president and chief executive officer of the company, in a statement.
"We are well-positioned to drive growth as the market dynamics support it, yet remain equally mindful of the effects of COVID-19 on consumers, the retail sector and economics, in general, as well as geopolitical uncertainty."
As part of the closures, a number of department store makeup counters as well as freestanding stores are listed to form part of the company's transition toward accelerating digital stores and online sales.
Job cuts will primarily affect point of sale employees and related support staff, including temporary and part-time employees. Estée Lauder decides to take this occasion to eliminate some positions and retrain or redeploy employees as new talents in key areas such as online sales.
Estée Lauder said the decision to cut jobs and close stores could help it reduce costs by $400 million.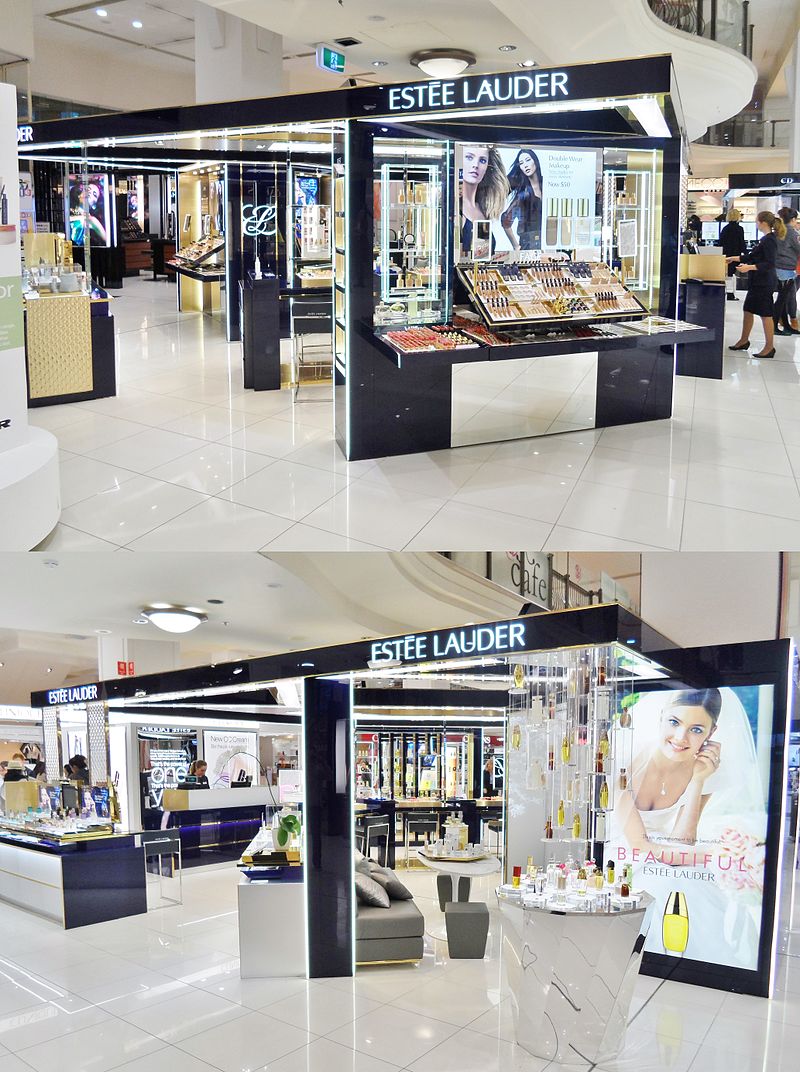 Prior to the announcement, in fact, the company had tried to curtail its operating costs, said to be $800 million, by way of omitting advertisements, reducing business trips and suspending recruitment.
However, the cosmetics giant still failed to compensate for the drop in its revenue.
Surprisingly, sales of skin care products didn't suffer from the COVID-19 pandemic, and instead grew by 25%, while sales of makeup, perfume and hair care products plummeted.
The main reason is seen as the wearing masks contributing to mitigating the necessity of makeup and in turn lowering demand.
In addition to Estée Lauder, a large number of beauty and cosmetics firms faced losses due to the blow dealt by the onset of the pandemic.
French-based L'Oréal fell 11.7% in its revenues while Japan-based Shiseido's revenues decreased 26%, both compared to the same period last year.
Deborah Aitken, Bloomberg Intelligence analyst, said that Estée Lauder is sensitive to identifying the situation and is well positioned within the upcoming post pandemic era.
The post-pandemic acceleration program is thus expected to bring a surge in its sales from between 6% and 8%. But it is hard to recover the costs of the acceleration program in the short term.