An eccentric nanny from a working-class family would never have expected to become one of the centerpieces of 20th-century American photography, let alone have her images seen in the 21st Century halfway across the world.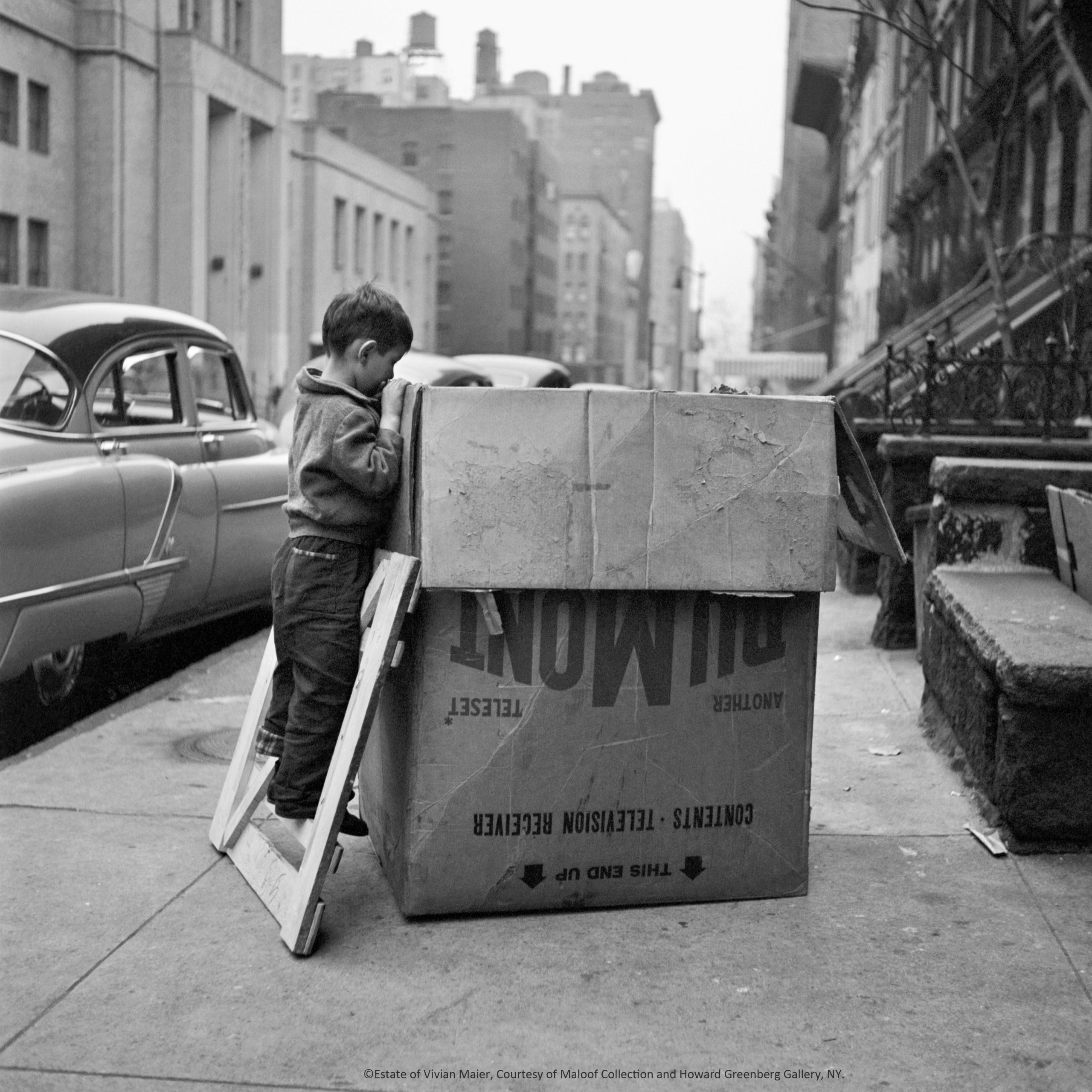 And it can safely be said that the head of a local history society, John Maloof, would never have imaged the US$380 he spent on a box of negatives for his city's historical project (which turned out was not actually relevant to his project anyway) would lead him to discovering one of the most important street photographers in 20th-century America.
If you are a fan of photography, you probably already know who I am talking about. 
Vivian Maier is well-known for her candid poetries of people and the mirror reflection selfies she took long before 'selfies' were even a 'thing'.
And now, her widely discussed, and much admired work is revealed for the first time in Taiwan.
"Vivian Maier, Street Photographer" is currently running at the Songshan Cultural and Creative Park until September 6th. 
If you haven't observed Maier's pieces closely before, nor experienced up-close her power behind the camera, I strongly recommend you visit this exhibition to discover her work, and learn a little about the person behind the camera for yourself. 
You will soon realize the magic that has made this unknown nanny the recipient of critical acclaim for her images from around the world.   
And oddly enough, Maier was herself an incredibly private person.
She used aliases when she worked as a nanny, and always asked for extra locks to be placed on her room.
Her life, still today, has left many missing pieces that even the families that she worked for don't understand.
Her works finally emerged from her cautiously locked storage facility (sold as she was in arrears on her payments) when they were bought by John Maloof in an auction in 2007.
Everything seems like a thoughtful 'prearrangement' of sorts given that her work finally wowed the world just a few months after she passed away in 2009.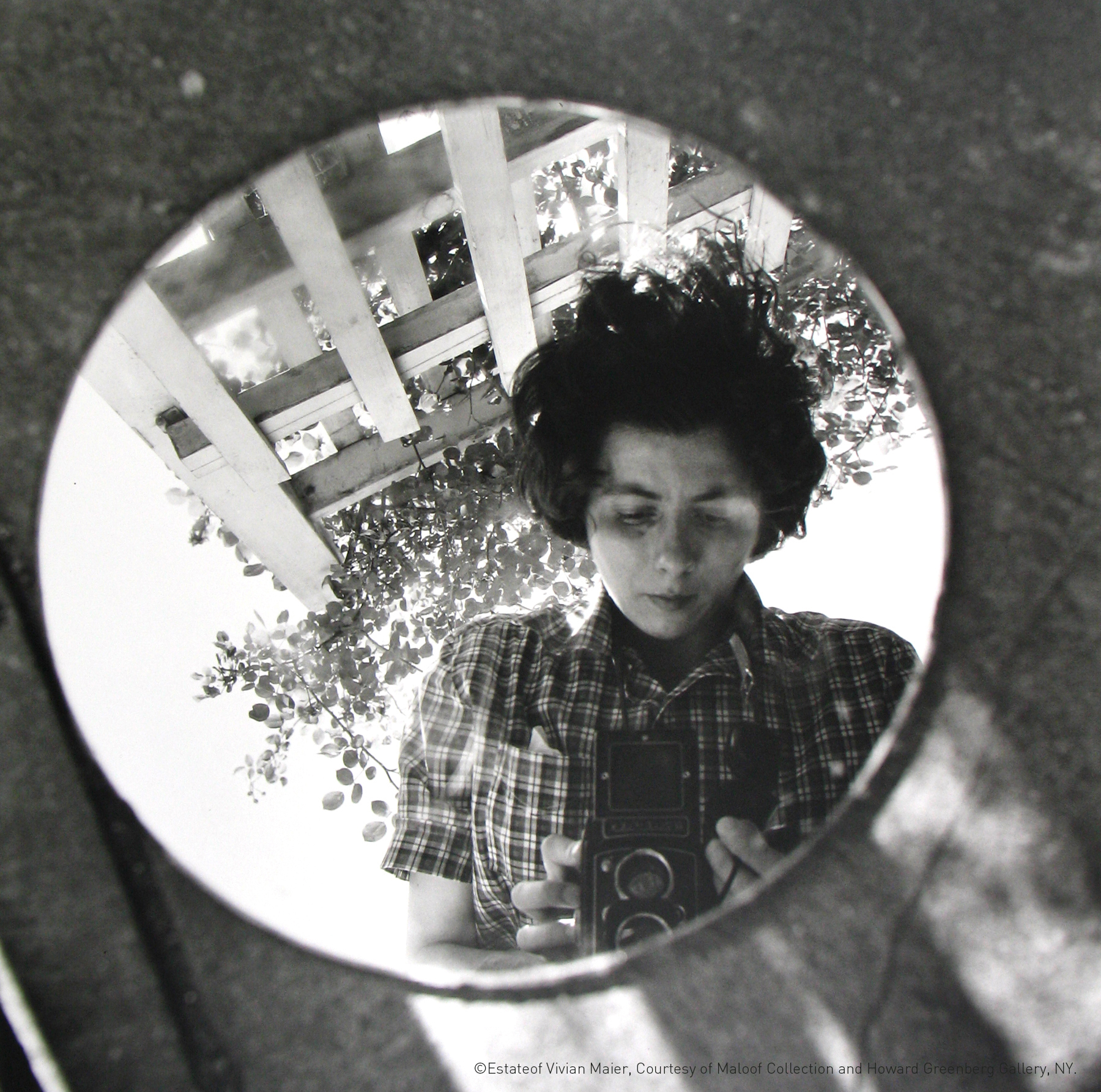 Over the years, she is known to have amassed around 100,00 negatives, and none were seen by the public before Maier passed on.
But the questions remain: what motivated her to take photos so persistently, and why did she keep them to herself after taking such a vast number of images? 
Would she ever consider herself becoming a camerawoman, and why was she working as a nanny? 
As is, her works now permit us at least to look at the mid-20th-Century through Maier's own peculiar eyes.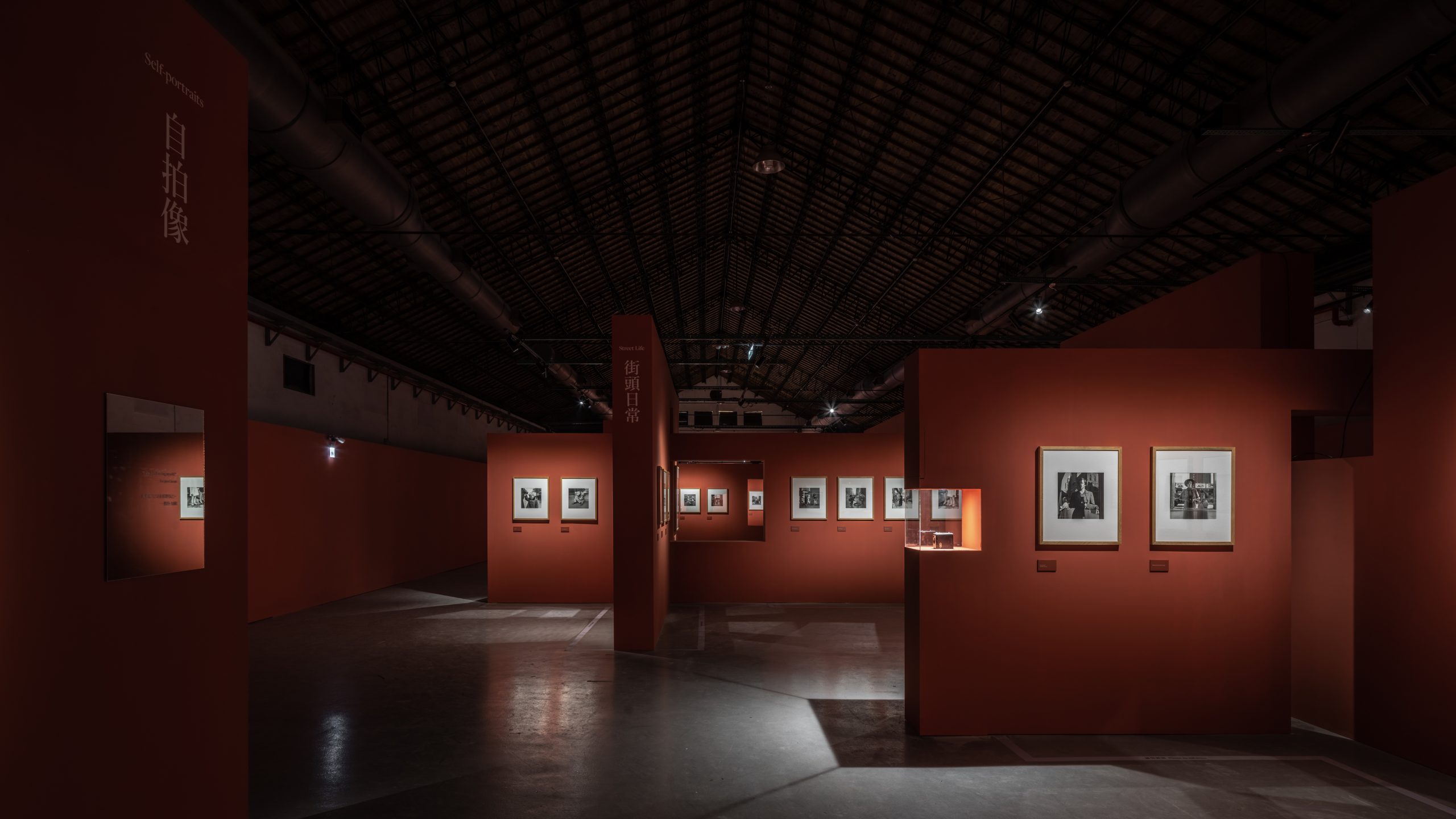 At the entrance of the exhibition, a dark laterite red backdrop with a shining white exhibition name welcomes you to her showcase.
Vintage, amiable, and affectionate, you can immediately sense this female street photographer's style from back in the 20th century.
This is the first time Maier's works have been displayed in Taiwan, and the event itself has taken two years to organize according to Art Angle Corp, organizer of the exhibition.
Although the exhibition was initially postponed due to COVID-19, the fact that Maier's works are finally being put on show in Taiwan now allows us to see 105 of her pieces – both colour and monochrome categorized into six areas.
Most are her selected 'classic' works, but some are exceptional one-offs included specially in this exhibition.
There's no specific route to guide you through the images shown.
You can wander around and get lost in the exhibition in much the same way Maier strolled around the places she shot in her search for interesting targets, said Abel Lin (林子銘), chief executive officer of Art Angle Corp.
The coherent routes with open space to cross to different sections, and the setting windows on the section partitions with designed discrete corners, are unique details ingeniously recreated to imitate the city blocks and footpaths she trod.
Vivian Maier often shot expressionless self-portraits of herself with a variety of different backgrounds over the years.
To salute Maier's self-portraits, Art Angle Corp meticulously arranged several mirrors within the exhibition space.
Visitors are welcome to use those mirrors in the showroom to click a selfie and find their own explanation for self-portraits. 
There is always plenty of debate generated by self-portraits, and the ways she cleverly manipulated cameras and mirrors to take her spectacular selfies take the discussion on such to another level.
There is also one particular spot in which visitors can reproduce one of Maier's most representative selfies and discover how difficult it would have been back then with limited functions on the cameras of the day, Lin added.
Wherever you are in the exhibition there is always a feel that children are there too.
Maier was known to have an affection for children as she spent most of her working life as a nanny.  
She was also known as good at capturing the spontaneous moments shown, or enjoyed by people, especially the subtle moments in the lives of the kids around her.
And these portraits of children were taken from the eye-level of the child; not only as a result of her exceptional style, but also because of the Rolleiflex camera she used.
When you use a Rolleiflex, you shoot from waist height – similar perhaps to the eye-level of children – so we will never really know if Maier was taking those images because of the camera angle required, or due to her fondness for children.
Another highlight of the exhibition is the exhibition of Taiwan street photography – and exhibits of the award-winning pictures.
The contest was held by Art Angle Corp to connect Maier's street photography spirit to local Taiwanese creativity – with a lens. 
The 27 photos that won special awards are exhibited to the public as our own local Taiwanese street photographers await discovery.
(You can also view the prize-winning works and support them here).
But now for a spoiler.
.
.
Look away if you are headed to see the exhibition soon.
.
.
Don't say we didn't warn you!
A documentary on Maier is also shown at the end of the exhibition, and this is not something you can easily find from free online sources.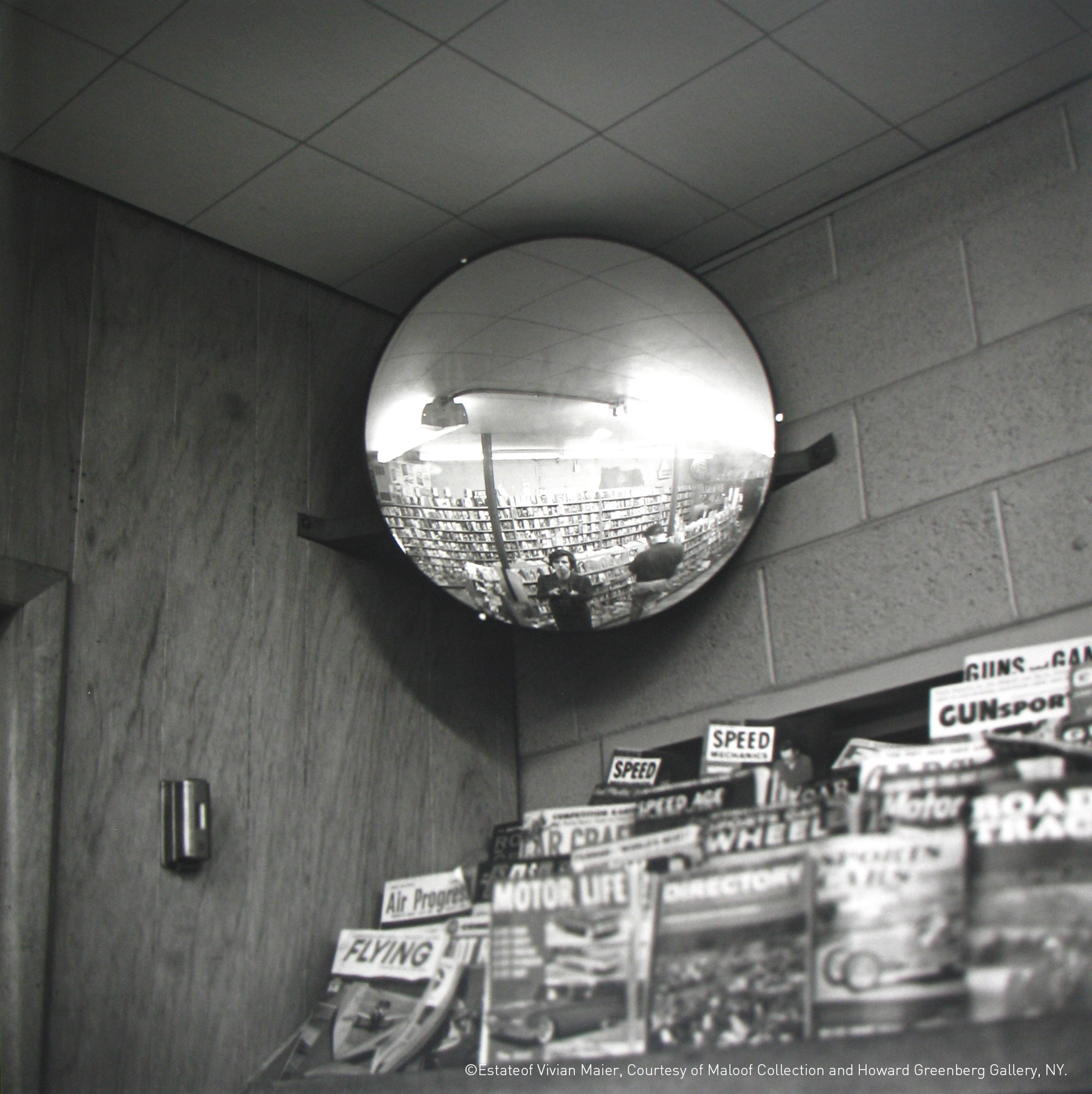 Location: Songshan Cultural and Creative Park's Warehouse No. 1.
Exhibition Time:  7/4/ – 9/6/2020
Open: Mon – Thurs 11am – 6pm / Fri – Sun 11am – 7pm
Admission: NT$280.
All images supplied by exhibition organisers.