Thousands of protestors from the Burmese community rallied in Taiwan on Sunday at Liberty Square, Taipei, following the military coup d'etat in Myanmar on February 1st and subsequent weeks of brutal violence against citizens.
Demonstrators sat for hours on a hot, humid afternoon singing songs, chanting slogans such as "Myanmar isn't an internal affair but a coup" and holding placards including "Free Myanmar democracy," "We don't accept military coup," and many more, as well as banging pots and pans as a form of protest.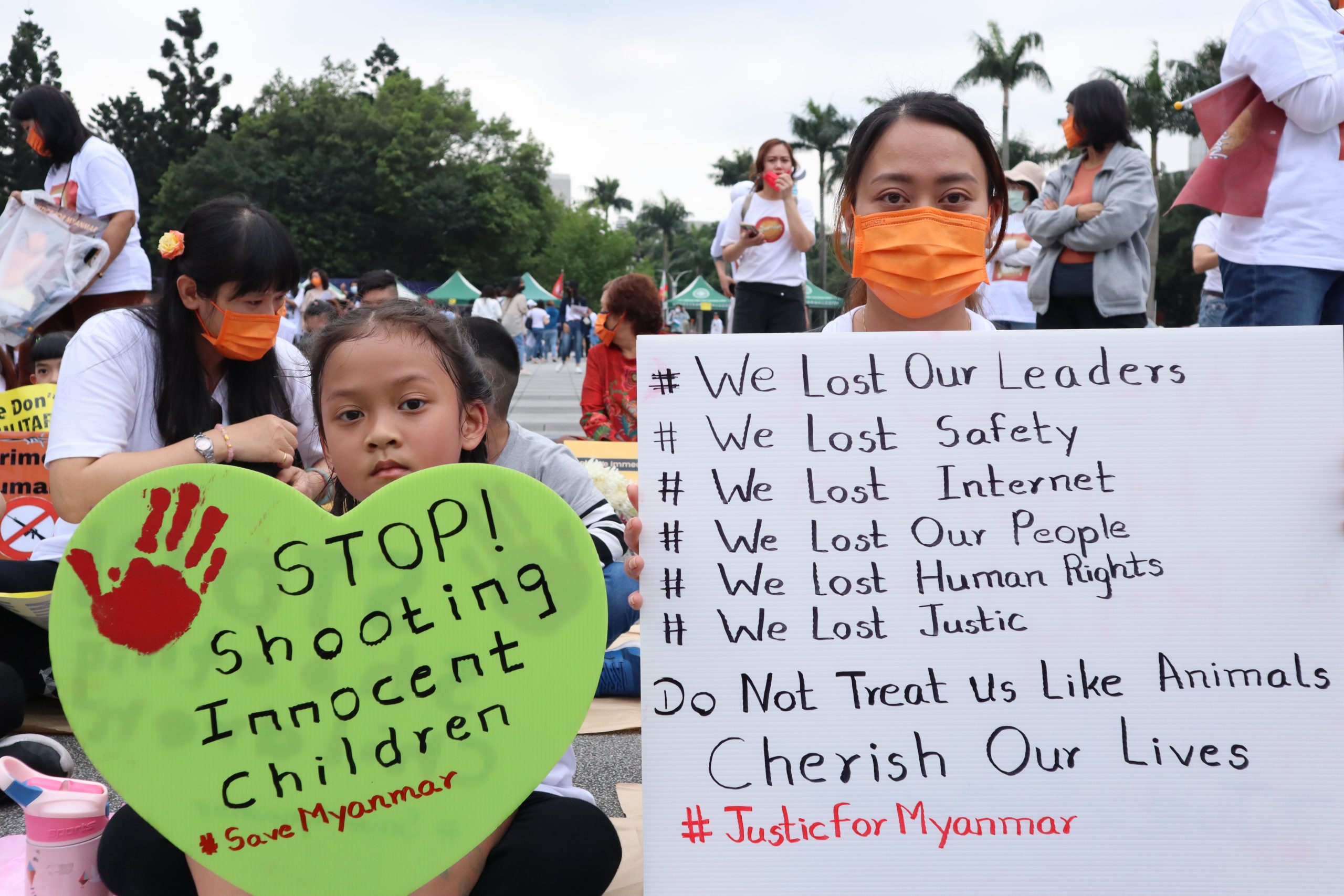 Host says that all donations will go to CRPH 
Myat Min, the event organizer, told The Taiwan Times (TTT), that the military planned to overthrow the elected government after the Tatmadaw witnessed a massive landslide go against them in the 2020 national election.
"They hate (the) citizens (who support ousted leader, Aung Sang Suu Kyi.)" he said.
A week earlier, a similar demonstration took place in Liberty Square but "Due to the busy schedule, organizers decided to hold another event the following weekend (too)."
Myat Min emphasized that the event aimed to contribute support in fundraising and by sending donations to Myanmar's  Committee Representing Pyidaungsu Hluttaw (CRPH) – ပြည်ထောင်စုလွှတ်တော် ကိုယ်စားပြုကော်မတီ အစိုးရအဖွဲ့) – Myanmar's legitimate government.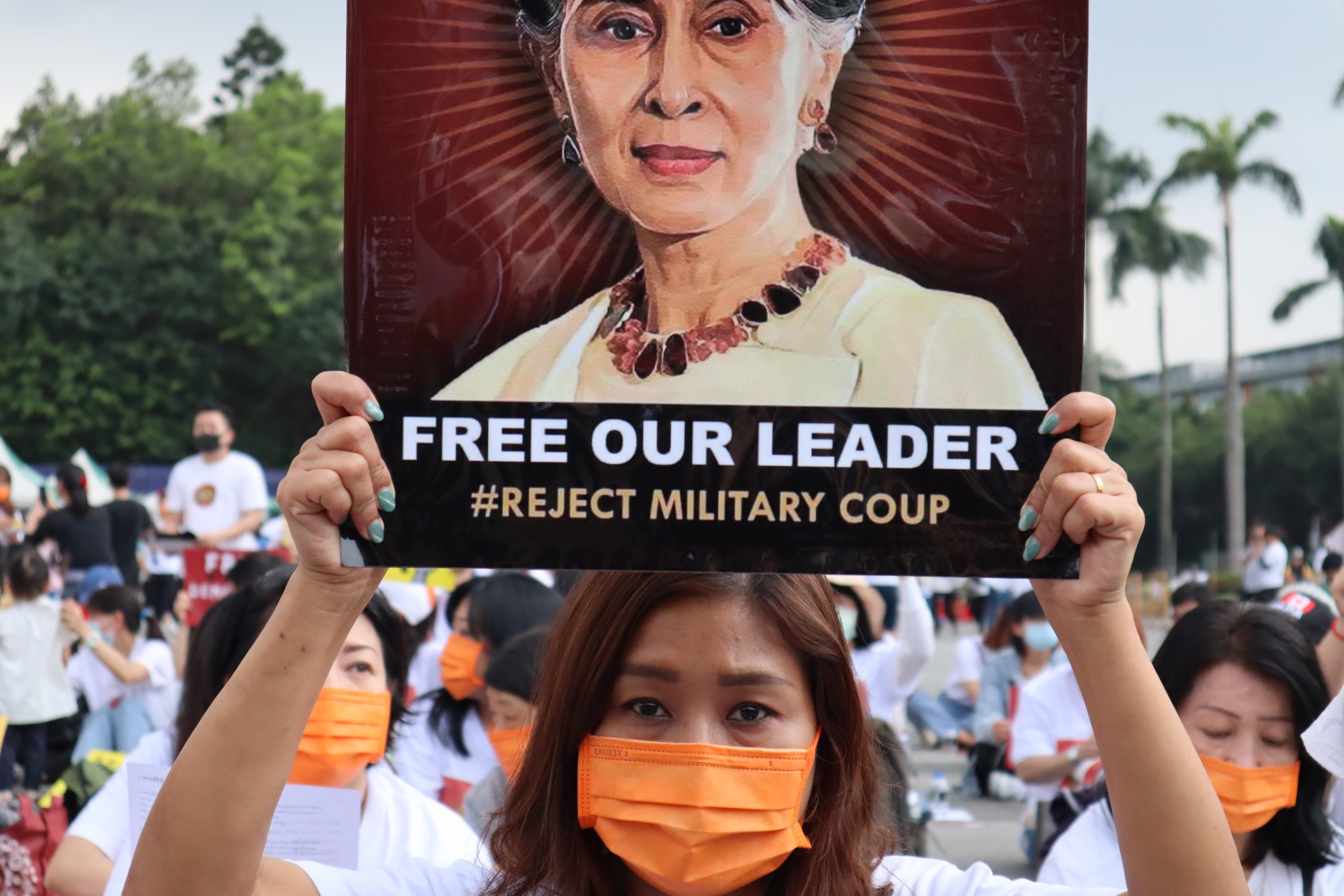 The Burmese community outraged by the junta
One attendee, speaking to TTT said, "I was a sophomore when I marched and went on strike at the1988 movement. I don't accept the military government (neither past nor present), they're acting the same."
Going on to refer to the global condemnation of the coup, she said, "We believe we must win. We can't wait for foreign rescue, we have to do our duty."
One other participant, Chu, a Taiwanese added "Killing makes the military numb. They killed children, pregnant women… The more bloodthirsty they are, the farther they detach themselves from ethics." 
The junta has now assumed control over Myanmar for almost 60 days as rank and file troops escalate the levels of violence.
The death toll is rising daily as the crackdown continues, with at least 328 people now having been killed and more than 3,070, including some journalists, arrested by military forces.
Along with the violence, Myanmar is facing a serious economic crisis, with rising food and fuel prices caused by the coup, the U.N. World Food Programme has warned.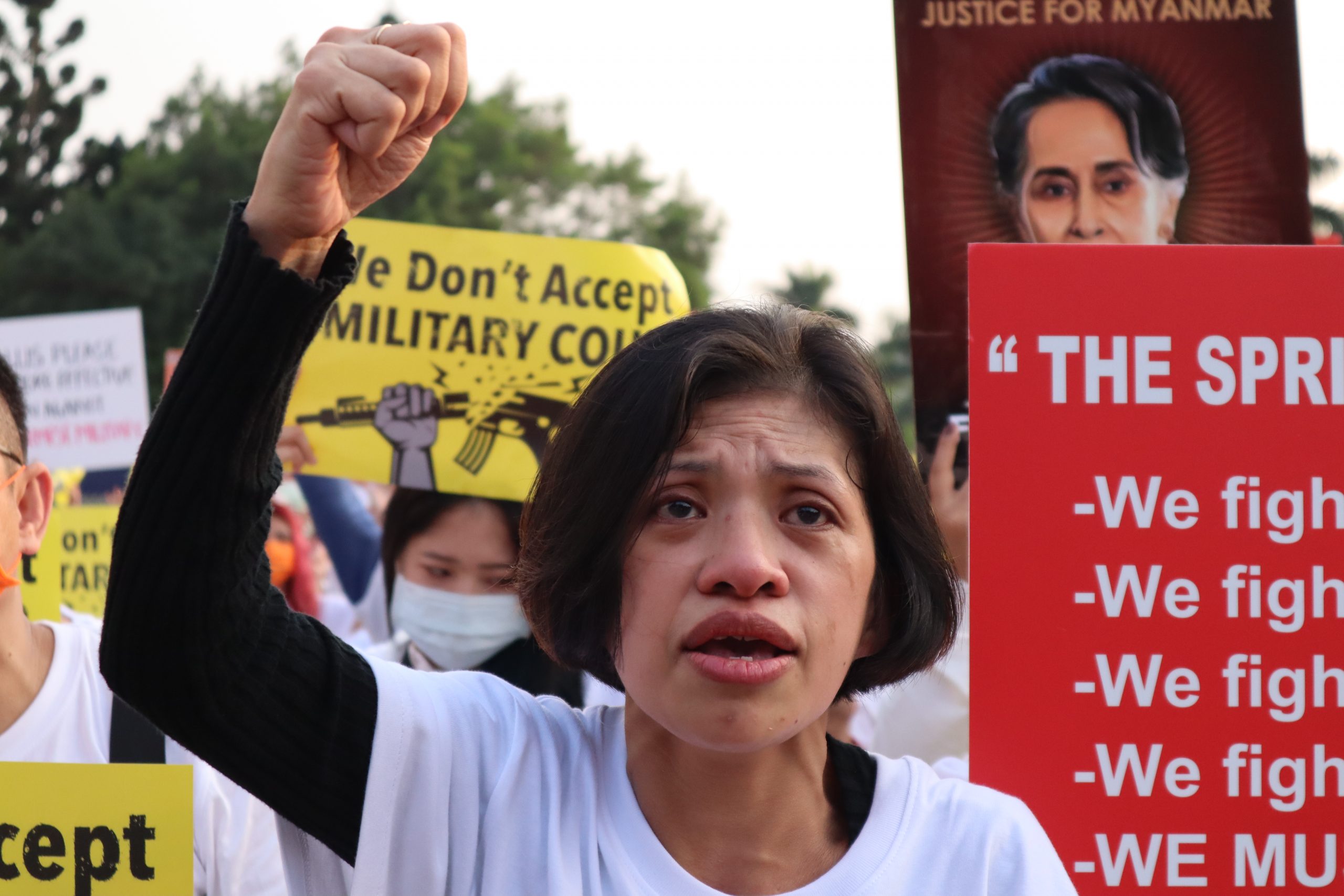 All images supplied by the author