Xpark is the first overseas branch of Hakkeijima Sea Paradise in Yokohama, Japan,
and has been sited in Taoyuan, Taiwan; a town within easy reach and travel time of downtown Taipei.
The newly open aquarium uses the latest technology to simulate various environmental conditions, such as humidity, temperature, smell and sound, to help bring people closer to feeling how life exists and survives under the sea.
Xpark Taiwan came into being last month – on August 7th, – attracting large crowds as soon as it threw open its doors, and throughout, the integration of space, performance and technology, faithfully represents a 360° immersive image from ceiling to floor.
Thirteen exhibition areas can be explored in the aquarium: Formosa, Healing Jellyfish,
Penguin Life, Diving in a Coral Sea, Temperate Sea, Rain Forest Adventure, (the) Freezing
Zone, (the) Abyss of the Sea, Interactive Zone, Animal Grounds, Animal Land, Discovery
Reef and Jungle Walk.
First up, in the Formosa exhibition area, where you will see stingrays, small sharks and various schools of fish.
At certain times, there will be feeding shows in the pavilion.
This gigantic aquarium is a faithful simulation of the charming marine ecology found near Taiwan!
In the Freezing Zone meanwhile is a cylinder-shaped water tank enabling visitors to both view the ocean life from outside the cylinder, but also to walk through the center of the cylinder with its artificial icebergs simulating the Arctic region, and
replicating the living environment of seals in the polar region. The two little seals in this tanks are truly the stars of the aquarium.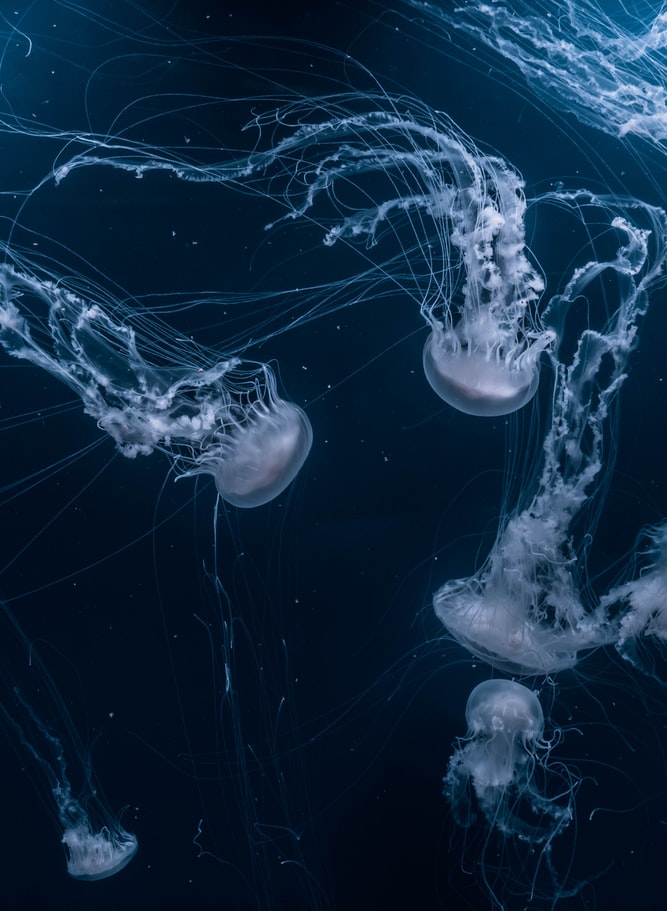 They swim along the cylinder, sometimes sinking to the bottom, and sometimes floating on the surface of the three-story deep water to breathe.
The Interactive Zone nearby combines the use of technology with sea-life, focusing on matching creatures by DNA, and projecting them onto a screen.
Visitors can use the tablets provided in the aquarium to select ecological themes, color themes and more, and upload them.
In the Healing Jellyfish area, be prepared for a shock.
By way of light conversion, mirrors, and space settings, this zone replicates a huge kaleidoscope. As the music changes, so does the mood of the jellyfish in the tank.
Sometimes they are floating freely, sometimes they 'dance'.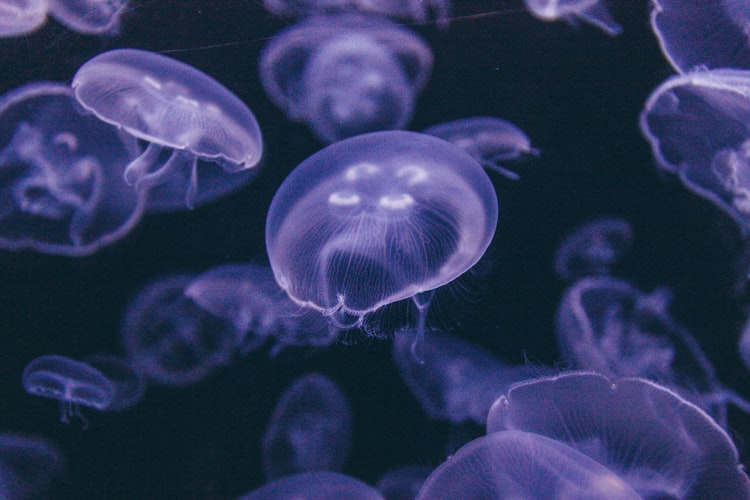 Elsewhere, it is not uncommon to see penguins in an aquarium, but have you ever had
a cup of coffee with penguins!
In the exhibition area at ​​Penguin Life, Xpark Aquarium are two penguin living spaces – one on land, and the other in water.
They are connected through the penguin sky trail and make the perfect viewing spot from which to see the penguins' superb diving skills while you down your coffee!
Just don't jump in to join them.