Annual Disney Feast Returns To Taiwan's Biggest City
The annual 'Christmasland in New Taipei City', which won a top five on the international Christmas activities rankings as awarded by netizens last year, is here again!
The 52 day event started on November 13th – a little too early most think – and is running until January 3rd, 2021, daily, to light up the night sky of New Taipei City, Taiwan's largest metropolis!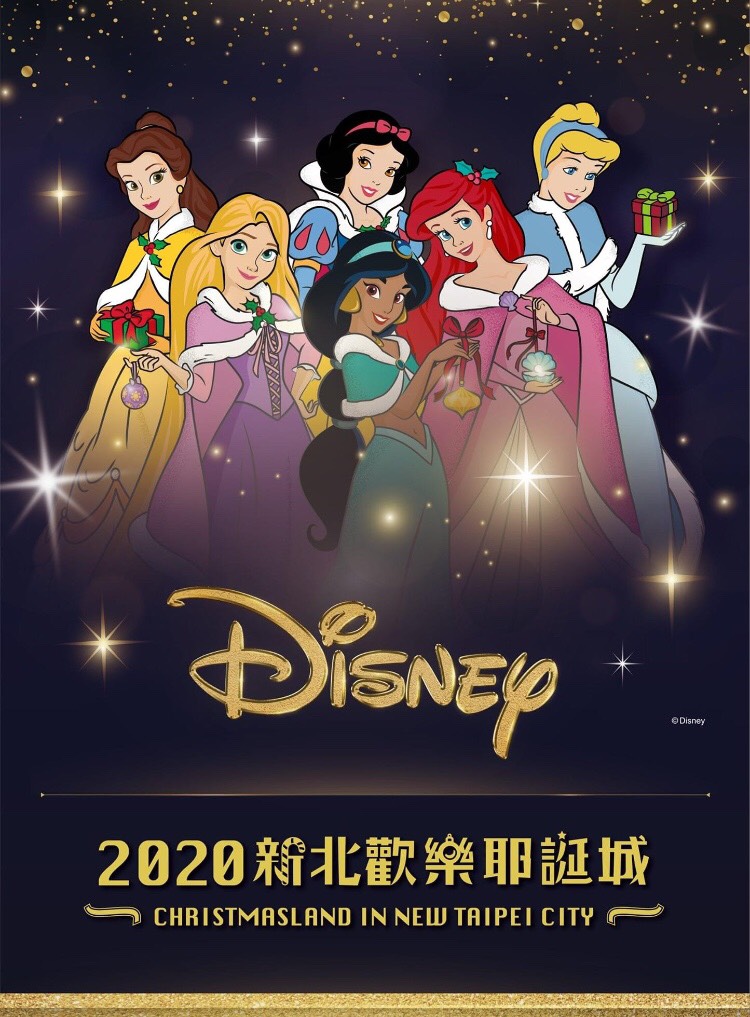 The "Christmas Main Light Show", which has attracted the attention of the audience for ten consecutive years now, combines the "Disney Classic Fairy Tale" – and for the first time will create the only Disney-themed 3D projection mapped light show in Taiwan.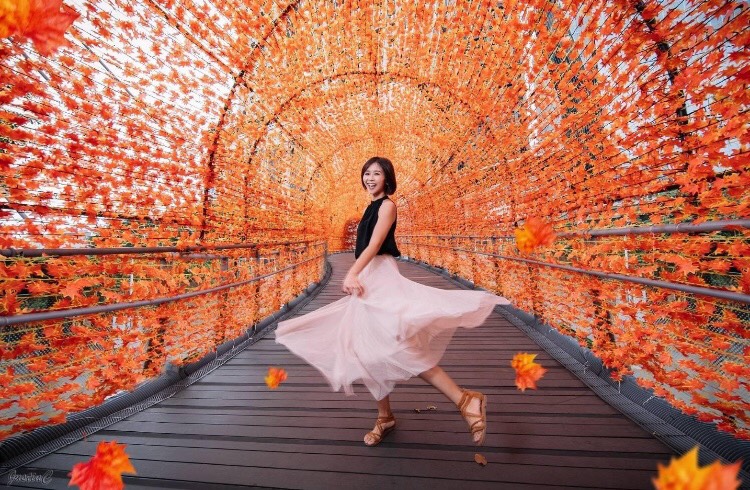 The main light show time runs from 17:30 to 22:00 every day, and it is held once every thirty minutes.
Nearby illuminations are lit up from 17:30 to midnight
This year, the range of light districts involved in the extravaganza has been added to, with different themes now on display in New Taipei City Plaza, Banqiao Station Square, Wanping Metropolitan Park and the Fuzhong Shopping Area.
Classic Fairytale World (New Taipei City Plaza)
The main lights of Disney appearing together
The classic fairy tale world in New Taipei City Plaza not only has an area of ​​5,500 square meters of 3D projections in a light show, but it also combines the creation of the famous landmark Christmas tree with a 360-degree gigantic mechanical device, in a "Dream Music Box."
Disney princess figures will be displayed in the romantic light box; as trains loaded with Christmas blessings depart with the main light show.
With multimedia sounds and light effects, the performance is sure to brighten up everyone's day!
Dream Manor (Banqiao Station Square)
Interactive installations that combine floral language and art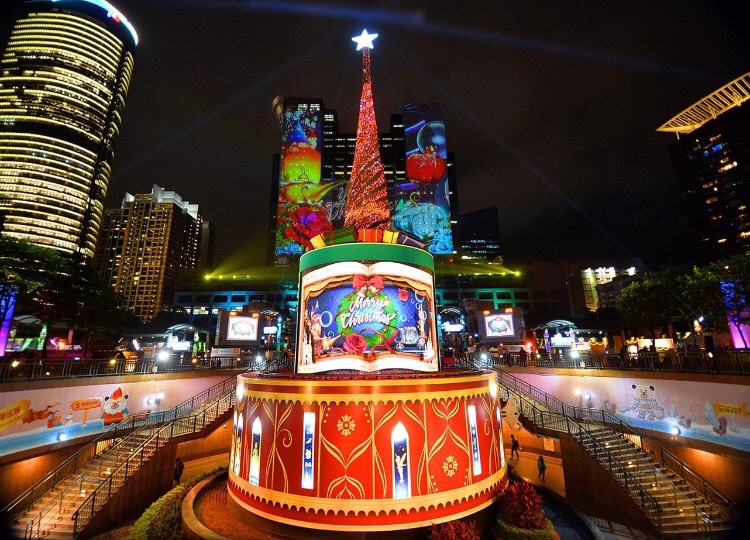 Flower imagery here meets art to create a dream garden, just like a fairyland on earth.
This blends with artistic devices, such as the "The Wizard of Oz" area which combines the concept of a European plant maze, displayed in a beautiful and dreamy world.
There are some free interactive facilities in the square in front of the station, such as "Dream Manor", "Adventure Train" and "Crazy Pirate Ship", so both adults and children can have fun here!
Disney Princess' Fairytale Forest (Wanping Metropolitan Park)
Spend Christmas with Disney Princesses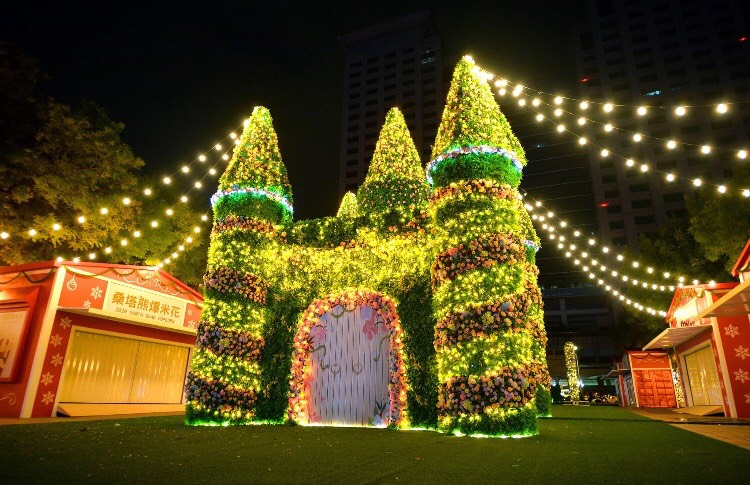 Wanping Park has created six Disney princess art installations in a fairytale theme landscape style, including Cinderella from "Cinderella", Belle from "Beauty and the Beast", Rapunzel from "Tangled", Snow White from "Snow White and the Seven Dwarfs", Jasmine from "Aladdin", and Ariel from "The Little Mermaid".
What's even more exciting is that there is also a "Disney Princess Theme Pop-up Store" with attractive Disney princess merchandise, allowing Disney princess fans to find their favorite princess-themed collections.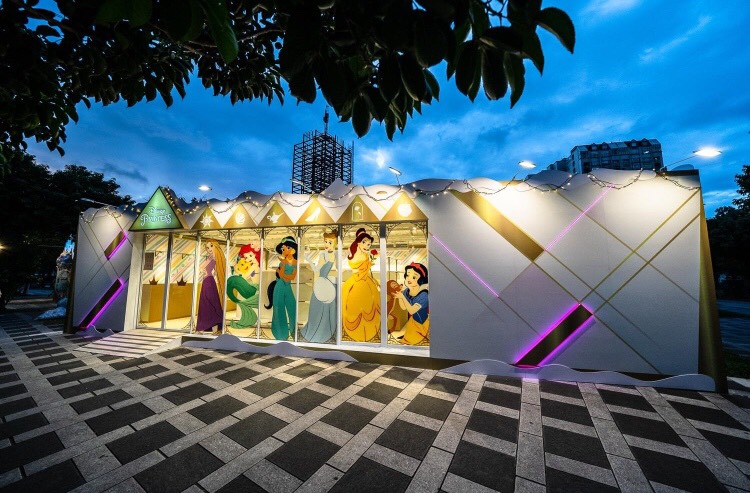 Aesthetic Art Zone (Fuzhong Shopping Area)
Installation art with the theme of "Magic Beans ‧ Magic Beans"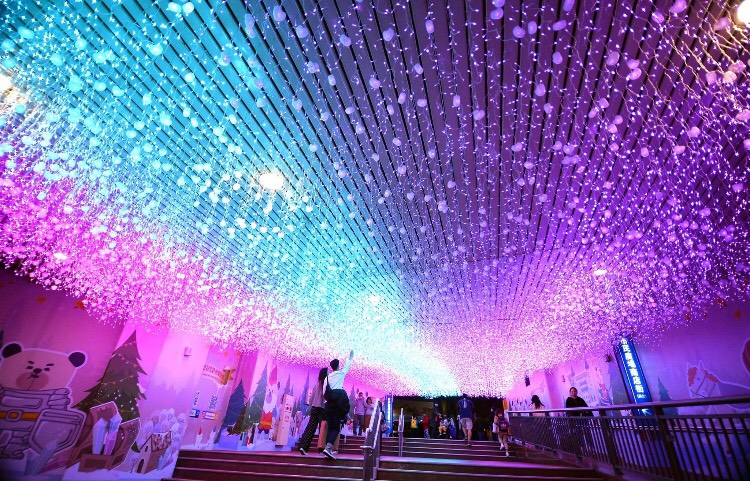 The design is inspired by the plants in the well-known fairy tale "Jack and the Magic Bean". The sparkling crystals on the bean stems dazzle in the night sky.
There are also other installations such as the "Magic Forest" built with a mushroom-shaped installation, and "Aurora in the Forest" which emits colorful lights.
The whole district uses yellow-orange lighting as the main color, and employs large-scale landscaping to create a dreamy world, to allow the public to sink into the dreamy atmosphere of the Fuzhong Shopping Area at night!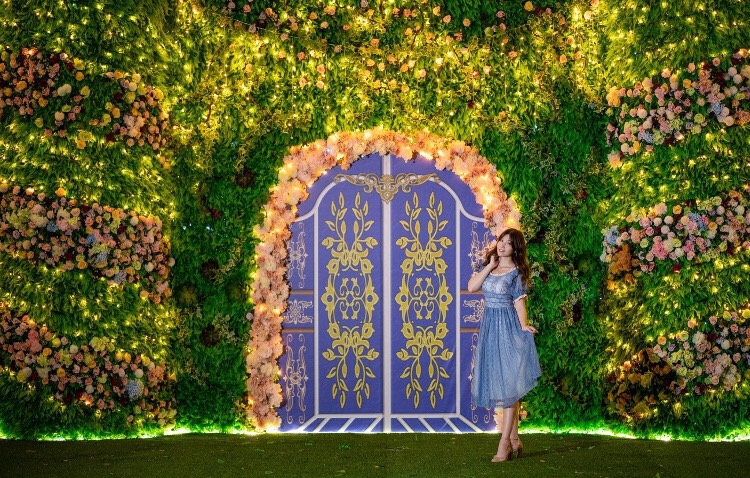 In addition to the bright light districts, you must have seen the posts on Instagram that your friends 'punched in' from the lighting flyover of Christmasland in New Taipei City.
This year, eight popular new attractions have been added to the mix!
Each attraction is decorated with lights of different colors in an illuminated corridor with different themes, which will definitely leave a deep impression!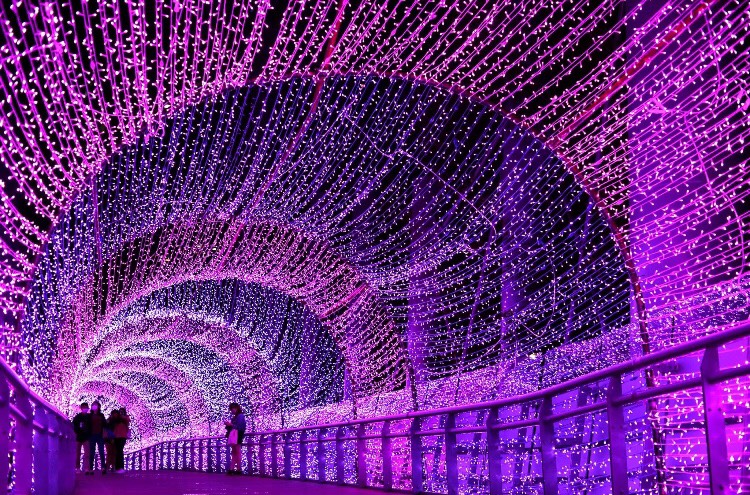 And if all the above is not enough, New Taipei City is also hosting different activities every weekend!
There are endless surprises such as e-sports competitions, superstar concerts, pet parties, etc.
Come to Banqiao, New Taipei City to celebrate the Christmas festival together, and join a fairy tale world that adults and children, whatever their age, share a love for!