Li Meng-chu, a Taiwanese citizen arrested by Chinese authorities last year, recently appeared on an official Chinese media program, admitting he had done something to hurt his 'homeland' – with the implication that this homeland Li spoke of was China.
Taiwan's Mainland Affairs Council responded by criticizing the Chinese government for "pressuring" Li into 'confessing' a crime.
On Oct 11th China Central Television (CCTV) in its program Focus Report then released footage of Li's interview in which he said "I felt very sorry," in front of the TV cameras.

The program suggested that Li was involved in last year's anti-extradition law protests in Hong Kong, and after that he had been discovered recording military activity (by PLA forces) in Shenzhen, a sub-provincial city in southern China north of Hong Kong.
Li was subsequently arrested while attempting to leave the city.
The same day, CCTV's news program Xinwen Lianbo indicated that over the last year, Chinese authorities have broken up a number of espionage groups with activities launched by Taiwanese – including the arrest of Li and other accomplices.
Chinese mouthpiece CCTV then added to the claims.
According to one report, Taiwanese authorities have been meddling in cross-strait relations since the beginning of Tsai Ing-wen's presidency began in 2016.
To this supposed end, a number of Taiwanese pro-independence activists have reportedly posed threats to China's national security by plotting espionage activities and advocating Taiwan's independence in the wake of the passing of the Hong Kong extradition law.
Li was accused of offences endangering national security; a law in the People's Republic of China aimed at Safeguarding National Security.
He was also criticized by a National Security Officer for making profits by disrupting cross-strait relations without truly caring about Hong Kong's freedoms and democracy.
In Pingtung County, Taiwan meanwhile, Chen Ya-lin, current Fangliao Township Mayor, and a man with close connections to Li Meng-chu, blasted China for "compelling Li to admit the crime."
"It is inspiring to know Li is still alive," Chen said at the same time he slammed the move as a way for the Chinese government to make political propaganda during Taiwan's National Day.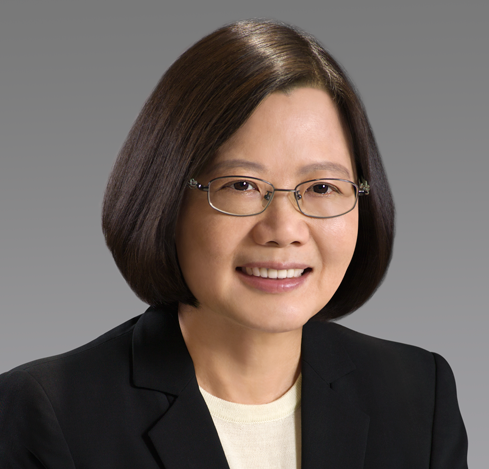 So far there has been zero response from either President Tsai or Premier Su Tseng-chang.
The purpose behind China choosing Taiwan's National Day to expose the so-called espionage is clear: under the one-China principle, cross-strait tensions have recently been ramped up, and by 'exposing' such acts deemed crimes by Beijing at this time, it is seen as a reality that no one can ignore.