Yilan is just over an hour's drive from Taipei, but has an entirely  different atmosphere to the always busy, on-the-go capital.
And whilst Sanxing and / or Jiaoxi townships, two of the most famous destinations for the capital's visitors thanks to Sansing green onions, and Jiaoxi's hot springs, there are two new attractions in Yilan; both centered on reconnecting with nature – one being the Grandma Chang Mei Farm, and the other the Kong Pizza Cafe.
Grandma Chang Mei Farm (張美阿嬤農場) – Sanxing
When it comes to sika deer, people may think of the lovely appearance of Nara's gentle deer in Japan.
Indeed, taking pictures with the deer, or feeding them is the reason many tourists visit the ancient city in the first place.
However, there is no need to fly all the way to Japan to hand feed deer.
More and more places in Taiwan have set up small parks making for perfect mini-breaks with friends or family.
One of these parks, in Yilan, is  Grandma Chang Mei Farm with its many sika deer.
The sika deer here not restricted behind wire fences, and are free to walk around at will. So, as long as you approach the deer clutching leaves of corn shoots you are bound to – temporarily at least – make a few new friends.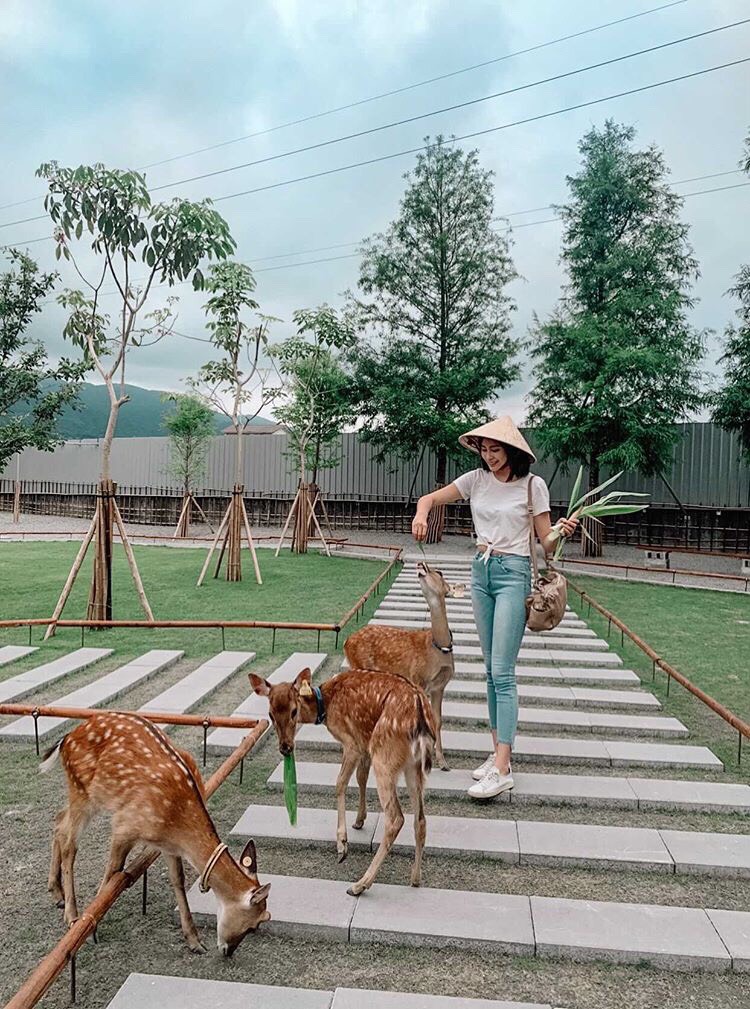 Photo: mama_0929 – Instagram
Not only that, the farm also provides a variety of human eats and even DIY craft courses for the so-inclined.
It is also possible to walk out into the farmer's fields to pull out radishes and vegetables to experience the life of farmers in the area.
 Costumes and accessories such as kimonos, wooden clogs and paper umbrellas can be rented with a specially set 'torii' (Japanese style) shrine gate in the farm to give you the feel that you have made the trip north to Japan – quite a unique experience.
Photo: coco03190 – Instagram
Kong Pizza Café (空ㄟ農場) – Jiaoxi
This next one is tricky – as although the Chinese name of this place says farm, when you actually arrive you will find a landscape restaurant – as hinted at in the English name.
Just 15 minutes away from the town of Jiaoxi, from here you can see the so-called million dollar night view over the town below.
And, because of the local topography, although not a particularly high mountain, the neon lights far below are still impressive.
              Photo: su_gaga0801 – Instagram
In addition to the stunning night view, subtle decorated trees and well placed wooden tables and chairs make the atmosphere here exceptional.
Meticulously hung light bulbs in the trees, with soft, slow music, allows people to relax and enjoy the cool night breezes!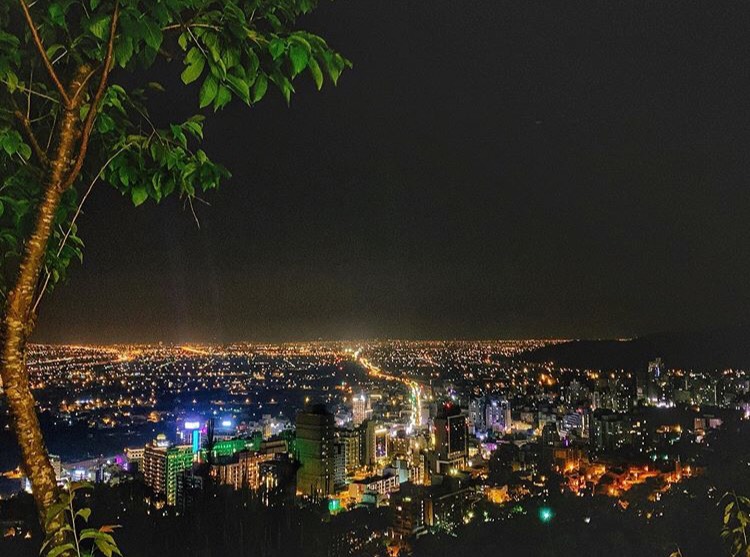 Photo: shan1127_ – Instagram
People often say that Yilan is a scenic wonderland. And it is.
Next time you travel to Yilan, think about the deer that will save you a trip to Japan and the fascinating night view out over the north of the county!
You will be glad you did.