Manny Ramirez is a baseball superstar. 
In an MLB career that lasted from 1993 when he made his debut for the Cleveland Indians, to 2011, when he was plying his trade at the Tampa Bay Rays, Manny Ramirez was known around the world for his hard-hitting performances at the plate.
When he hung up his MLB cleats for good he had hit 555 home runs, he was a 12 time All Star, and a two time World Series winner.
In between his time at Cleveland and Tampa Bay he had stints at the Boston Red Sox, the LA Dodgers, and the Chicago White Sox.
Manny was a batter that top deck fans in the outfield at stadiums around the USA could expect to send a ball their way.
He often did just that.
Post-MLB he made his way to Taiwan in 2013, and played for the predecessor of today's Fubon Guardians, the EDA Rhinos.
In his 49 games in Taiwan, Manny batted .352, hit eight homers, and recorded 43 RBIs. These stats placed him in the top three players in each category before he moved back to the U.S. in June that year to be closer to his family.
And last week there was talk in some circles abut him wanting to return to Taiwan, to once again be a part of the now globally famous CPBL league – the only professional league currently underway anywhere in the world.
We reached out to Manny and his agent, Hector Zepeda* to see what he had to say about his time in Taiwan, and his hopes for the future.
Here's what he had to say.
You were here before in the CPBL, back in 2013. What memories do you have of that time?
Well, let me first start by saying, when I first got word about the opportunity to play for the EDA Rhinos in 2013, I felt like "a kid at a candy store."
The people of Taiwan treated me like 'baseball-royalty", and I was truly overwhelmed by the island's love for the game.
My fondest memory of Taiwan happens to be my first home run in a Rhinos uniform.
After I got that chip off my back, I was able to slide into a comfortable rhythm. The baseball fans of Taiwan are incredibly respectful and loyal—this being one of the many reasons of wanting to come back and leave my mark, once more.
Also, the food and their tea were delicious, I remember trying to figure out how to bring it back, days before my departure. I also remember visiting a local hospital and meeting a few children, who were ill.
Now that I am longer ESPN material, I now look for other ways to serve and help out any way I can without being in the spotlight.
How did playing in the CPBL compare to your time in MLB?
I can't really compare the CPBL and the MLB. Both leagues are very different in style of play.
The players of the CPBL are very humble and hard working. The preparation in the CPBL is a lot more strenuous.
In the MLB, there are lots of distractions and it is easy to get out of your character. I thank the Lord every day for blessing me with the ability to experience both leagues and be able to mentor any other foreign-players that have inquiries about the CPBL and my experience.
What about off the field? Any difference you saw in fan culture compared to the US?
The fan culture in Taiwan reminds me a lot of my people from the Dominican Republic.
It still surprises me to this day; how respectful the Taiwanese people are and how outrageous their love for the game is.
The team you were with has now become the Fubon Guardians. What do you know about them?
In regards to the Fubon Guardians, I do not know much about the new ownership.
When I played for the EDA Rhinos, my agent, at the time, had connections in the CPBL, and set up the partnership.
Due COVID-19, I have been watching most of the CPBL games on streaming sites.
My routine consists of being awake by 6 AM, reading and educating myself more and more on the Bible followed by 9 innings of Taiwanese baseball.
The EDA Rhinos were class-acts from an organization standpoint and their staff treated me with great respect.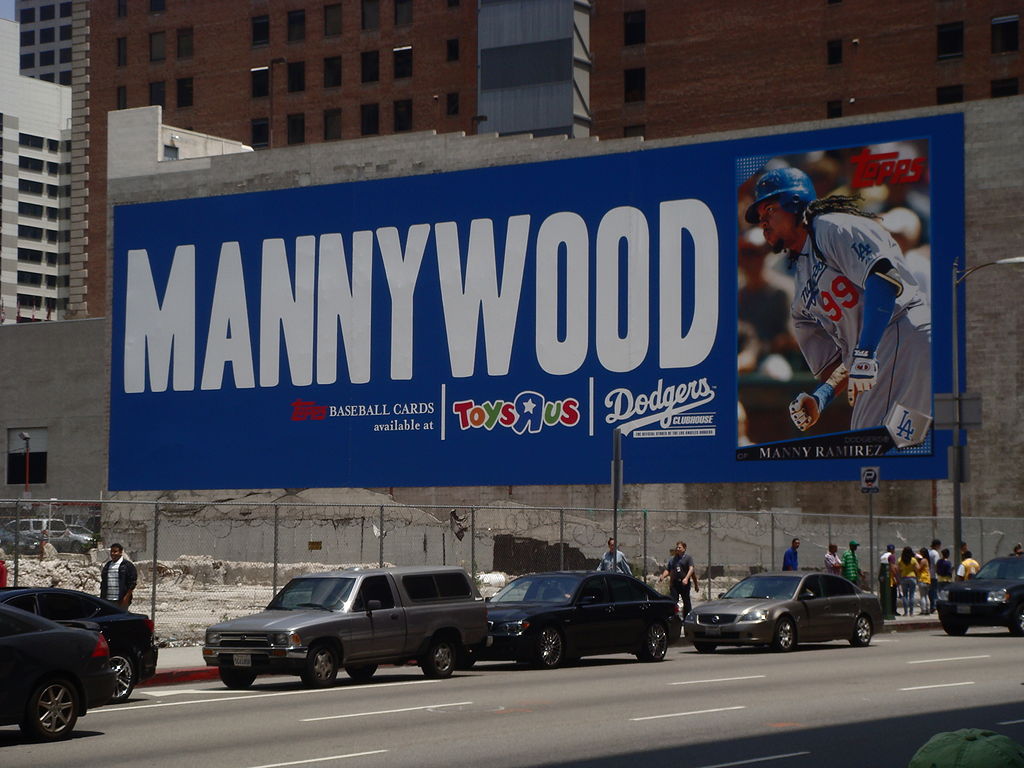 What are you up to now over in the US?
I reside in South Florida with my wife and 3 sons, (and) I have taken this down time to not only get my body back in playing shape, but also my spirit.
I have been reading the Bible and educating myself daily on the Lord's wisdom. I have been using this time for my sons and making up for lost time.
My 17-year old son, Manny Jr. is now entering his final year of high school, so I am just trying to leave him with as many tips as I can, until he has to go off and face the grind of college baseball.
My oldest son, Manuel is slowly working his way towards owning his own baseball agency.
And my youngest, Lucas, who is 14 is slowly marching behind the (other) two, and plays baseball as well.
I have also been sneaking around the local hitting cages in my area, and trying to learn everything I can about the swing and how I can teach hitters more efficiently.
I can never get enough of the game. To this day, I still mix in swinging a bat in my daily routine.
Any hopes to come back to Taiwan and play in the CPBL again?
My goal for 2020, is to find a roster spot in the CPBL.
I have been itching to get back in the batter's box and be able to compete again. I also miss being around teammates and team dinners post-game.
I know if I was given the opportunity to come in an organization as a player-coach, it would do great things for the organization and the league.
When I arrived in 2013, attendances nearly quadrupled overnight. That means, there is love for the game and the fans will come but the owners must bring what the fans want.
Have any moves been made in this direction?
I have had a few offers for teams in the Atlantic League, but am more in favor of experiencing Taiwan and their delicious food.
I am positive an opportunity will arise, God willing.
If you could send a message out to the clubs in Taiwan, what would you say?
My message to the CPBL clubs would be that I am still confident in my ability to serve as a player-coach and provide positive contributions to any ball club that is willing to have me on their staff/roster.
I have been working out daily and keeping my mind at ease, with only one thing in mind – how to get back on the field.
Hector is head scout at Diamond Star International Baseball Agency and also a scout for the York Revolutions of the Atlantic Professional Independent Baseball League