Located in a basin, Taipei is a city surrounded by mountains and rivers.
In addition to the well-known landmarks and historical sites in the urban area, there are also many beautiful scenic spots in the suburban areas to explore.
One of Taipei's top tourist destinations, the "Xiangshan Trail" (lit: Elephant Mountain) has become a must-go spot for people wanting to take in a view over the city that includes the iconic Taipei 101.
And with the opening of the Xinyi Line of the Taipei MRT some years ago, a large number of people flooded into the Xinyi District, with the number of climbers increasing in due course.
However, Elephant Mountain is just one stop on the Four Beasts Trail – a name that refer to a collection of mountain peaks located in and around Nangang in the east of Taipei which includes Elephant Mountain, Tiger Mountain, Lion Mountain, and Leopard Mountain.

The trail is easy for all levels of hiker, and safe to walk with routes centering on purpose built trails and industrial roads.
Of course, as with all such trails, it comes with suggested routes, and this one is to hike from 'Mt. Tiger' at the start, ending at 'Mt. Elephant'.
To get to the starting point, you can choose to get on the MRT Blue line and head to the Hou Shan Pi Station (Exit 2), or take a bus to Songshan Fengtian Temple where you'll find a trailhead to the rear of the temple.
As you arrive at the temple, take the elevator directly to the main hall with its toilet facilities and water source.
Look for a somewhat hidden staircase on the right side facing the main hall and walk up.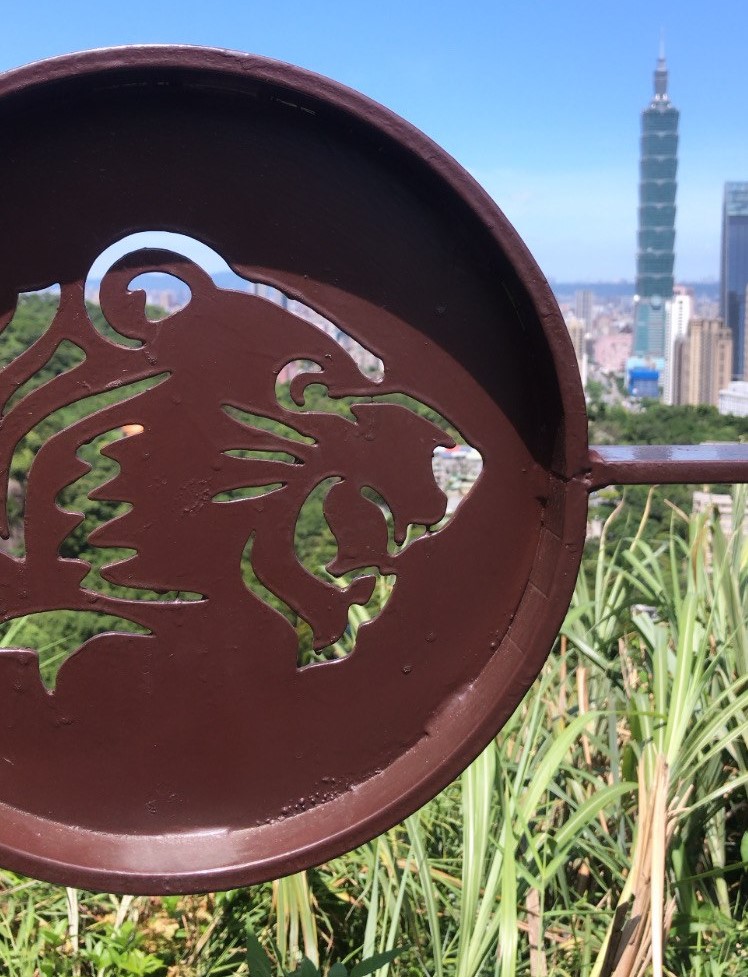 Follow this route and you will soon reach the "Tiger Mountain 120 peak" at which there is a platform from which you can overlook Taipei.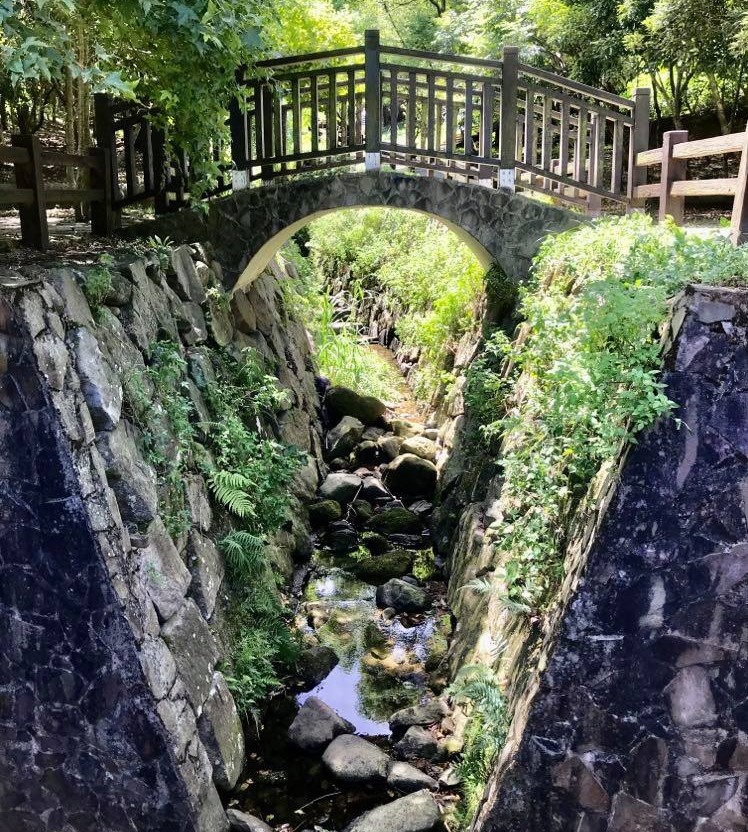 Keep on along the industrial road – obvious option – and before long you will reach Yaochi Temple.
'Mt. Leopard' is already within striking distance and a well signposted route can be seen to the top of Leopard Mountain.
There is also a less famous, and off the beaten track route here known as the Leopard creek trail.
A pavilion marks the entrance, providing tourists with a resting spot and a view of the geological landscape of Leopard Mountain rock, and by moving further upstream you will enter a pristine mountain forest trail and the gardens of a nearby village.
Just be sure not to accidentally walk into someone's house.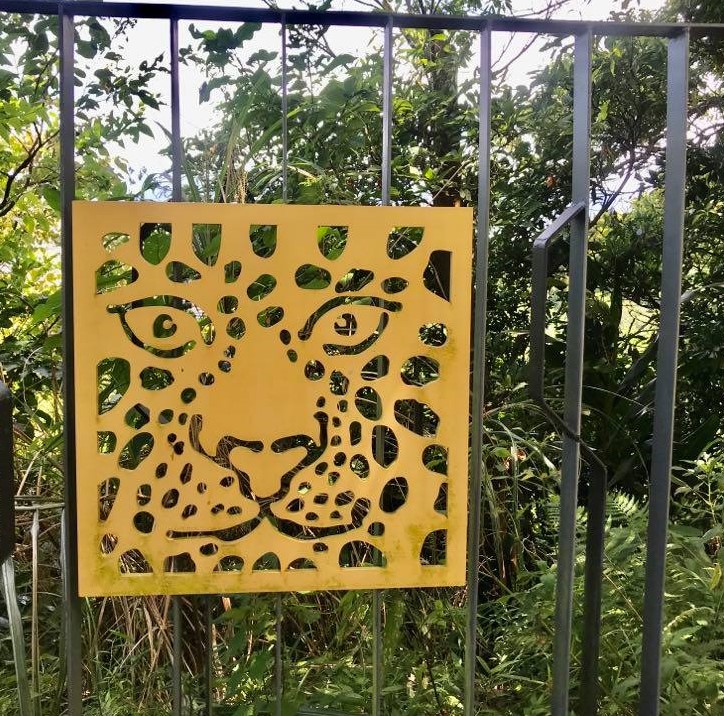 Moving on, at the top of 'Mt. Leopard' you will see a utility pole marked with the Chinese words "獅山".
This is the entrance to 'Mt. Lion'.
'Mt. Lion' is unfortunately often hidden by a towering undergrowth but you can still follow the flags hanging on the trees as placed here by a mountaineering club, and in just 5 – 10 minutes can reach the highest point!
Next, is our last stop 'Mt. Elephant'.
All you need is to keep walking along the road that brought you to 'Mt. Lion' and you will reach Beixingbao Temple.
There is a road on the left, and up this way is a hiking trail to Mt. Elephant. You will know it when you reach it because there will be many viewing platforms.
Continue along this trail a little further and the trail will fork. Take a right and you will come to another pavilion.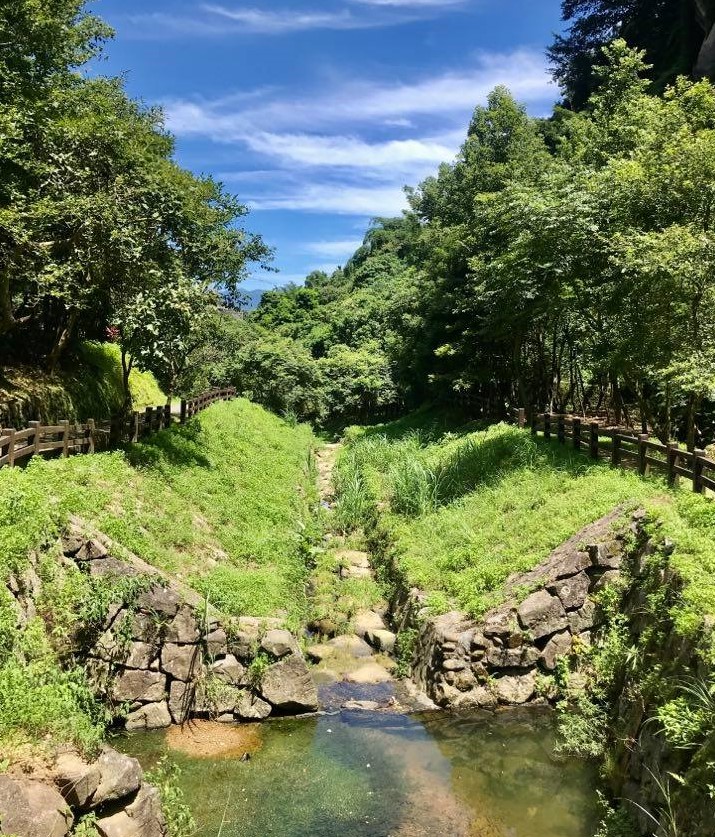 Just behind that pavilion is small trail which leads to the best viewpoint of Taipei 101 with smaller crowds.
Many people will rest here and enjoy the magnificent view.
Carry on the same route to the Six Boulders photo-platform, and you will see people lining up waiting to take photos on the boulder.
Oh, and be sure to bring bug repellent in some form or another, and plenty of water to stay hydrated while hiking, and avoid feeding too many insects.