Trials on the Swedish-British company AstraZeneca and Oxford University's coronavirus vaccine have resumed in Britain after being paused on September 8th.
The vaccine is one of 9 contenders that are currently in Stage 3 of human testing trials, which involves thousands of volunteers.
The trials were paused when one of the volunteers developed symptoms similar to transverse myelitis, an inflammation of the spinal cord.
In response, AstraZeneca announced that they were pausing the trials and conducting a safety review.
On Saturday, September 12th, they announced that trials had been cleared to continue, a message echoed by the British health secretary, Matt Hancock.
However, development and testing are still on hold in the United States and other countries where the trials are also taking place, raising questions about the validity of the decision.

As the COVID-19 pandemic continues to wreak havoc on society, vaccines are what many see as the surest way to end the outbreaks for good.
Since early this year, scientists and laboratories from all over the globe have been racing to develop an effective vaccine.
Though the process of developing and testing, a vaccine usually takes several years to produce, and many companies, including AstraZeneca, have declared that they hoped to produce one by the end of 2020.
Currently, there are nearly a hundred potential vaccines in pre-clinical animal studies, and 38 in human trials.
Nine are in the latest, or third, stage of tests.
China and Russia have both begun limited use of Stage 3 vaccines in people, with China inoculating health workers, military, and other high-risk personnel with their own new vaccines.
US President Donald Trump has indicated multiple times that he hopes to have a vaccine ready in the United States by the presidential election date of November 3rd.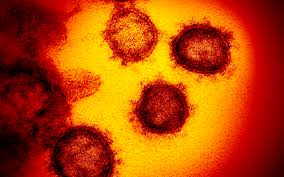 All this has raised concern among scientists and the public.
Many experts believe that rushing the process and not undertaking proper clinical trials may lead to dangerous outcomes.
Unlike treatments, vaccines are designed to be used by the general public, and estimates indicate that 60-70% of people need to be vaccinated to achieve herd immunity against the virus.
With the number of potential users in the millions, or even billions, even a relatively rare side effect may impact a lot of people.
Moreover, the public's distrust of the vaccines may lead to them not being willing to get inoculated, thus undermining the whole purpose of the preventative treatment. 
To combat these concerns, many companies are emphasizing their dedication to safety and following scientific protocol.
On September 8th, nine large pharmaceutical companies currently developing COVID-19 vaccines released a joint pledge that promised to, among other points, "make the safety… of vaccinated individuals our top priority", and "only submit for approval…after demonstrating safety and efficacy through a Phase 3 clinical study".
The companies included AstraZeneca, Moderna, and Pfizer, whose vaccines are currently in Phase 3 trials.
The pledge sought to set people's fears at rest, but the subsequent pausing of the AstraZeneca trial stirred up emotions once again.
The company's swift restarting in Britain, but not in other countries, as well as their reluctance in revealing more information about the affected volunteer, has caused some to doubt companies' dedication to transparency and safety.