The Federal Reserve lifted interest rates by 0.75 percentage point on June 15, 2022, which is the largest interest rate hike since 1994. It mentioned that the inflation in United States remains elevated, reflecting supply and demand imbalances related to the pandemic, higher energy prices, and broader price pressures. People might confuse about: why the Fed need to hike interest rates? What effect does it have on us?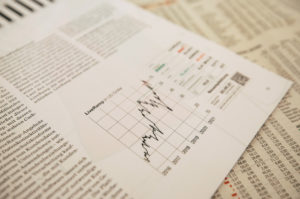 The mission of the Federal Reserve is to implement national monetary policy in order to promote maximum employment, stabilize prices, and moderate long-term interest rates in the U.S. economy.
However, if the economy is overwhelming, distortions like inflation and recession will be out of control. The intervention of the Federal Reserve will raise interest rates to maintain a prosperous American economy and prevent from threatening economic stability.
The Fed hikes its benchmark interest rate by three-quarters of a percentage point is to combat stubbornly high inflation. Then consumers are paying more in interest, or the purchase become more expensive when the interest rates get higher.
This reaction encourages those people who can't or don't want to afford the higher payments to save their money in the bank. For instance, people will defer the purchase of houses, or choose houses that need smaller mortgages. In this case, the amount of money in circulation is decreased as a result, which tends to moderate economic activity and increase risk of recession.