Theranos, under Elizabeth Holmes, was set for the big leagues a few years ago.
Was …..
"With only very small amounts of blood, only about 1/100 to 1/1,000 of the amount of blood that would ordinarily be needed, Theranos could perform over 100 blood tests all within minutes at a local grocery store, such as Walmart." – the Theranos vision.
Usually, most in-hospital results can be obtained within three to six hours of taking blood, but if blood is drawn at other places, it can take several days to get results.
Besides, the process of blood testing is costly for insurance carriers.
What's more, if patients have a fear of needles, and many do, they might refuse to do blood tests altogether.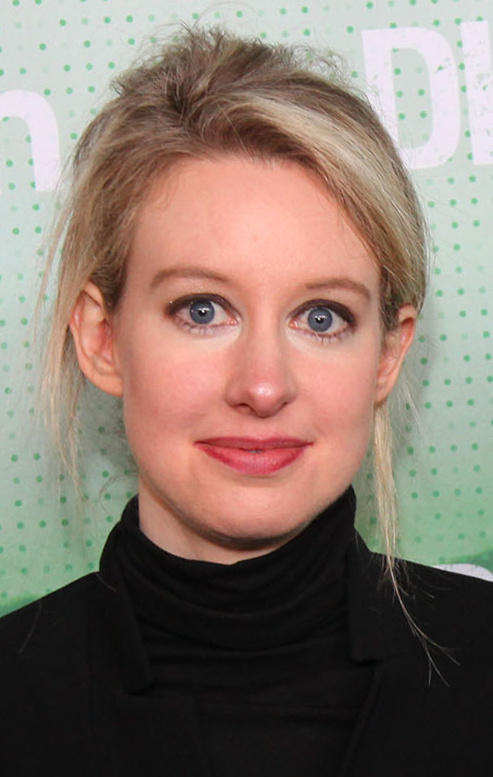 Thus, if Theranos's devices really worked out as claimed, that would completely revolutionize medical data collection and in turn the health care industry.
So was Elizabeth Holmes, the next Steve Jobs in heading a company that made these claims?
Elizabeth (Anne) Holmes was the founder and CEO of Theranos, a now-defunct health technology company; who, in 2014, was dubbed the world's youngest self-made female billionaire and even made it to the Forbes list of the 400 richest Americans.
Holmes found her passion for biotechnology during her work on detecting the presence of the SARS virus at the Genome Institute of Singapore.
She decided to develop more-efficient medical devices for diagnostic testing and therapeutic assessment.
After Holmes went back to Stanford in California, she decided to quit in her sophomore year and founded Theranos under the impression that she was destined for an incredible future as an entrepreneur, in much the same way as her idol – Steve Jobs.
In 2003, Theranos, newly founded by the-then 19-year-old, Elizabeth Holmes saw a list of well-known investors buying into the hype and investing considerable amounts in Theranos.
In 2013, Walgreen, the second-largest pharmacy store chain in the United Stores, announced a partnership with Theranos to establish wellness centres inside its more than 8,000 drugstores.
And within just one year, Theranos' was successfully licensed to operate in almost all 50 U.S. states.
By 2014, Theranos was valued at over US$10 billion.
However, in 2015, issues started to appear one by one.
John Carreyrou, the two-time Pulitzer-prize winning Wall Street Journal writer published an explosive investigative piece pointing out that Theranos' blood test device, Edison, could only handle a small fraction of the tests Theranos sold to consumers, and the rest were all done with traditional machines purchased from other companies.
Even more doubts appeared when Theranos delayed the public's access to its medical devices to eliminate resulting questions.
In 2016, the Centers for Medicare & Medicaid Services (CMS) forbade Holmes'  operation of a medical laboratory for two years.
In March 2018, the US Securities and Exchange Commission (SEC) charged Holmes and Ramesh Balwani, Theranos's former president, with massive fraud.
In June that year both were indicted by a federal grand jury on charges of defrauding investors, patients and doctors.
The problem with Theranos
There were two main, easy to understand issues.
First, because Theranos used blood pricks to maintain only a few drops of blood, they needed to dilute the blood to conduct blood test analysis, which had a negative impact on the accuracy of data.
Second, the difference in concentration of blood taken from a vein compared to fingers distorts blood testing analysis.
Impact on the public
Some patients were diagnosed with diseases based on inaccurate Theranos test results which led to unnecessary medical appointments and medication being issued.
For example, Steve Hammons, a retired Arizona resident, was ordered to discontinue warfarin, a blood thinner, and switch to a less potent medicine based on a Theranos' test conducted in September of 2015.
Resulting issues with the case of Mr. Hammons including a 2015 heart surgery, and others, contributed to the company shutting down in September 2018.
What appeared to be a house of cards had collapsed.
The subsequent fraud trial is now set to begin on March 9th, 2021, and if Holmes and her co-defendant Ramesh "Sunny" Balwani are convicted, they face a dozen felony fraud charges and up to 20 years in prison.
However, Holmes is not giving up at this point – her legal team continue to fight the indictments claiming they violate her rights – most recently because the grand jury that will now handle this case was put together during the pandemic……
Watch this space!