Ariel Miranda is one of the hottest names in Taiwanese baseball this season.
A starting pitcher for the CTBC Brothers from Taichung, his most recent outing – last night – saw the Brothers deny the Rakuten Monkeys their 1000th franchise win in a thrilling 12th inning 10-8 victory.
Cuban by birth, he left for the U.S.A where he played in the Major Leagues for the Baltimore Orioles and later the Seattle Mariners from 2016 to 2018, before heading out to Japan to play for the Fukuoka Softbank Hawks.
He signed for the Brothers in January of this year and we were lucky to get a one-on-one with him, albeit through his Spanish language interpreter Moises, and the English language man on hand for the Brothers today, Fielder – yep, a real name chosen due to his love of the game.
So, who is Ariel Miranda?
My name is Ariel Miranda, and I'm glad that I got the opportunity to come here and play ball here, and I want to tell all the fans I hope you guys have a great time.
Did baseball play a part in your early childhood?
I started playing baseball when I was eight years old and I was impressed with the game and I liked it very much, so I started to train myself with the goal of one day becoming a professional player.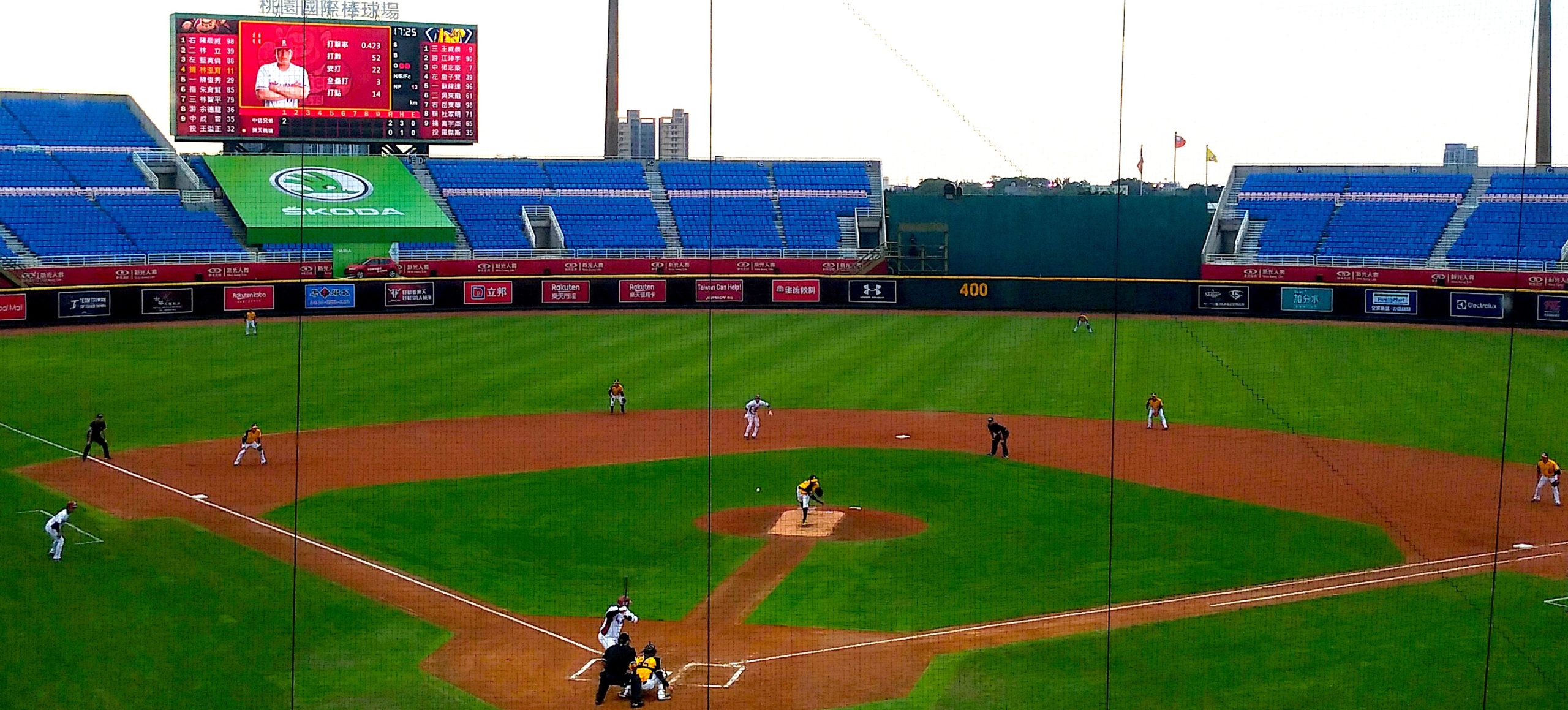 When did you decide to become a pitcher, and not hit the ball?
So I was playing first base mainly, (as a kid) then outfield, then two years later the coaching staff noticed I had a really good arm, so they thought I may do well on the mound. So after that I started playing as a pitcher.
What career highlights have you had so far, and what highlight have you had as a Brothers player?
I don't have any special highlights in my career so far, but I want to mention that I started as a pro in the U.S.A, then I went to Japan and I had a really great opportunity to come over here to play in Taiwan, the only league playing in the world.
So I really want to emphasize that I am glad and I feel thankful  to have this chance to play over here.
How has the team and the city of Taichung welcomed you?
Everything is great, especially with my team mates who take care of me, and I can feel the atmosphere in the clubhouse.
I can tell it's pretty active and passionate. It's pretty impressive. Everything is good.
We have no fans in the stadium because of COVID-19. Are you looking forward to pitching in front of Brothers fans in Taichung?
Of course I am looking forward to pitch in front of the fans so much because as a professional player and as a team we need the support of the fans, so I am looking forward to that day.
It's coming.
To all those Taiwanese fans out there, and foreign fans of the Brothers around the world, what would you say if you could?
I want to say to all fans (of baseball) all around the world, just be safe because of the coronavirus going on right now, which is miserable for everybody.
Hopefully we can get through this very soon, and especially to Brothers fans in Taiwan, just stay at home and when you watch TV, please support us as much as possible.
Fans of the Brothers worldwide can follow the team on Twitter at: CTBCBros