TikTok has confirmed that it is going to suspend operations in Hong Kong after China enacted a controversial new security law that allows authorities the power to tighten their grip on local users, and cyber activities across the formerly free and democratic territory.
"In light of recent events, we've decided to stop operations of the TikTok app in Hong Kong." said a spokesman for the brand.
The new security law imposed on semi-autonomous Hong Kong late last month has led to a controversial dispute in the international community on its ability to clamp down on free speech and enact punishments for those speaking out of line.
The law has provoked panic in the board rooms of multiple social media companies and service providers, with Facebook, Google, Telegram, Twitter and WhatsApp all announcing changes in their operations relating to Hong Kong.
ByteDance, TikTok's parent company, announced its decision to wind down the TikTok app's operations in Hong Kong within days, although it will not stop providing the service to users based in Hong Kong.
To dispel public concern about data privacy, TikTok has also clearly stated that the app's user data is not stored in China, and will not be shared with authorities in Beijing.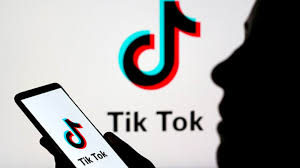 Alongside TikTok, companies including Google, LinkedIn, Signal, Telegram, Twitter, WhatsApp and Zoom, have all adopted similar attitudes toward data usage and have promised that they will no longer process authorities' applications for access to user data.
TikTok's exit from Hong Kong is now been seen by industry experts as a more strategic step.
As a China-based company, TikTok has been drawn into a whirlpool of misinformation.
India, the largest market for TikTok, banned China-based applications, TikTok included, by reasons of national security in the wake of the recent China-India border skirmishes.
Likewise, the United States is now considering whether to block China-based social media such as TikTok to avoid their own national security issues when processing data.
For the avoidance of any doubt, TikTok is trying to change its international image and pulling out of Hong Kong might be the most obvious first step in exhibiting TikTok's intent that it is not only a China-based company, but an international enterprise which can be responsible to its users, and sees itself as having a duty to protect user data.