Yiwen Lin is an NTU (National Taiwan University) student from Malaysia. She's in her senior year majoring in political science. 
She kindly agreed to answer a few questions for us.
As a foreign student in Taiwan, have the recent clampdowns affected you? 
The clampdowns have not affected me much, because I came back to Taiwan in early February.
At that time my visa was still valid, therefore I didn't face any border problems. Yet some of my friends from the United States, Canada, and Australia have visas valid for just half a year, so they were sent back to their home countries as a result of the closing of the borders.
They have faced a lot of inconveniences because of the recent clampdowns.
Being non-Taiwanese, what particular annoyances have you felt at this time?
To be honest, I don't feel much in the way of annoyance so far since Taiwan has done a really good job.
Some slight adjustments in life such as wearing masks in public areas, having my temperature taken every time I access a building on campus, and distance learning all seem just fine to me.
However, it really stresses me out that people here keep stockpiling necessities such as napkins, eggs, and meat.
Daily supplies might soon run out if people don't stop panic buying.
I feel frustrated when I can barely find a roll of tissue in the supermarket near me. It's beyond me since Taiwan is a much safer place compared to other countries like Singapore and Malaysia. 
My own country even has been put on lockdown to combat the coronavirus outbreak and this might last till the end of April due to the severe situation we all face.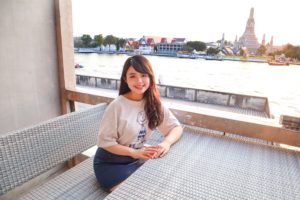 H

as Taiwan done a good job in its handling of the COVID 19 issue? Can you share the situation surrounding COVID-19 and/or measures taken by the government in your home country?
I think the Taiwanese government has been the best in the world, and it is something every country can learn from.
In Malaysia, due to the lack of information released to the public, the political struggle and the customary religious gatherings, the figure of diagnoses has reached 3963 as of April 8th, making Malaysia the epicenter of the coronavirus pandemic among southeast Asian nations.
There are even sporadic but confirmed cases indicating the disease has transmitted into the community.
Meanwhile, due to the recent political storm in Malaysia, the policies of COVID-19 have changed arbitrarily and this has bewildered Malaysians, making them feel even more desperate.
As a result, the government has to enforce the movement control order to contain the spread of the virus.
Take my family for example. After the announcement of the stay-at-home order, they face shortages of food and the inconvenience of their restricted freedom.
They often tell me about how bad the situation in Malaysia is now. Therefore, I feel really grateful to be able to stay in Taiwan during the pandemic where I can live a relatively normal life.
How are you spending your time of late? Living as normal a life as possible or on edge because of the virus? 
Compared to some of my foreign friends who were sent back to their home country, I live quite a normal life.
Since I am in my senior year in university, I have fewer classes than before. Some of my seminar classes remain normal, while other courses have managed to be moved to distance learning.
So, thanks to the improvement of technology, I am able to finish my courses as usual during the pandemic and at the same time find myself liking the new form of learning. 
Do you have any long term concerns related to coronavirus?
The Coronavirus has definitely caused a large impact on the world due to the increasing interconnectedness of the global economy.
It is a really bad situation especially for countries that rely on the tourism industry, such as Thailand and Malaysia.
Factories have been shut down and people keep losing their jobs making the whole situation even worse, not to mention the inconvenience brought about by quarantine and movement restrictions in a lot of countries.
I am not an optimistic person, so I think the pandemic will still last at least a year.
If so, how will the world get back on track? This is a serious problem waiting to be answered.
Editor's note: this will be the last of our interviews covering the current stage of the COVID-19 pandemic as it relates to Taiwan. At least for now…
Others conducted by Mindy remain on our website, and are linked below: