Taiwan's Central Epidemic Command Center (CECC) homepage earlier today confirmed that another person had died on the island from the COVID-19 virus.
In their now routine daily briefing, officials from the CECC also announced that two more cases of 'imported coronavirus' had been detected.
The term 'imported' is used in Taiwan to differentiate between cases spread from person to person inside the country, and those cases that can be attributed to an overseas source.
The two new cases were likely picked up in the U.S., and Indonesia, but in the case of the person who had traveled back to Taiwan from the U.S., the individual in question is the 11th passenger now found to be carrying the virus after traveling on a China Airlines flight from the states.
No immediate information was made public about the deceased patient this afternoon although figures on the official homepage of the Centers for Disease have now been increased to six deaths from the virus.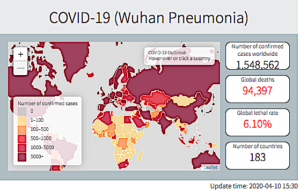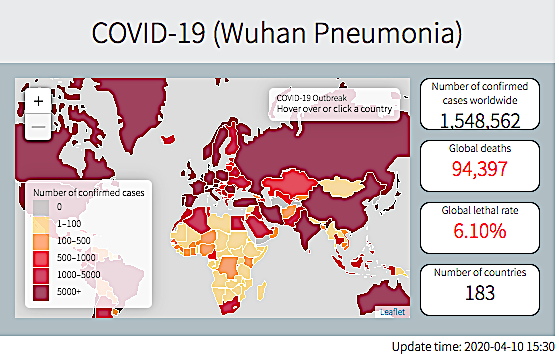 The numbers of those confirmed to have been infected with the virus in Taiwan is now 382 of almost 44,000 tested. 1,580 were tested Thursday, and the  overall total for those have not carrying the virus now stands at 38, 380.
Globally meanwhile, more than 1.5 million have been infected. Of those, almost 95,000 have so far died.