China and Vietnam historically shared a wavering and irresolute relationship.
Although they have always shared similar government systems and political ethos, the similarities end here.
The two countries are now often in turmoil because of their disagreements over the South China Sea, and the contentious control sought over it.
Despite the fervent efforts by Vietnam to keep its diplomatic channels open with China so as to avoid a full-scale confrontation, the tensions keep on escalating.
In an attempt to forcibly gain control over areas of the South China Sea and become a maritime superpower in the region, China is ignoring efforts to examine local geopolitics.
Vietnam's proximity to the sea makes it strategically far more important, and it is thus, a hurdle in the way of China.
To this end, Hanoi's position with respect to the South China Sea is important to counter China's expansion into the maritime domain.
To push back against Vietnam, China has used its military stations in the South China Sea to intimidate and demonstrate power in waters it has no legal rights over.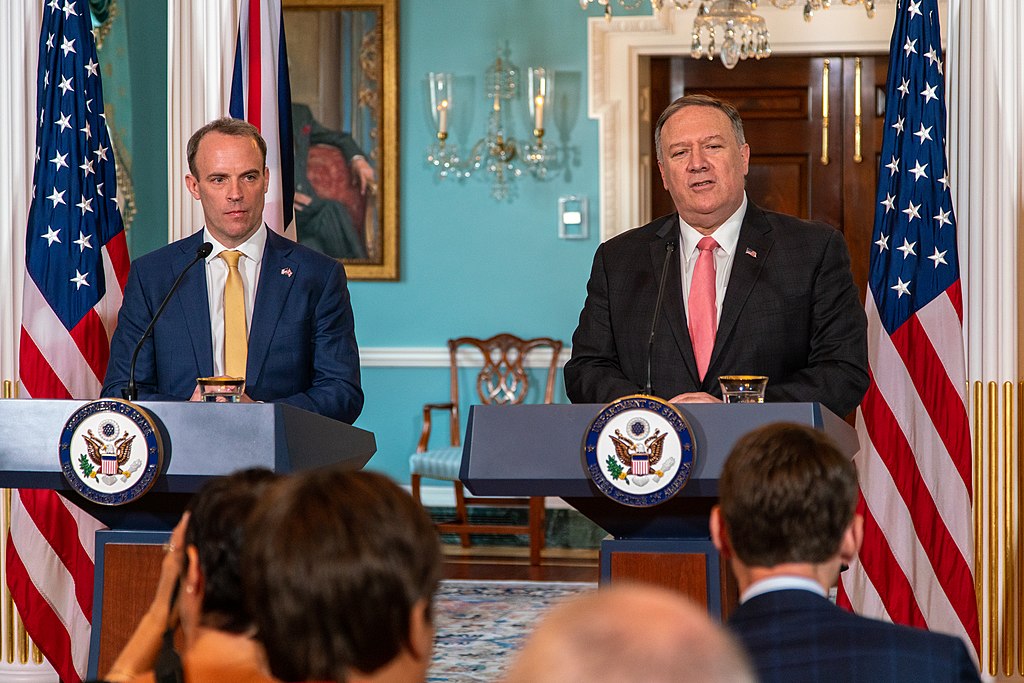 Commenting over the unlawful act of China, the United States found intervention was necessary, and requested President Xi Jinping to respect his responsibility that these sea developments would not target or impact any country.
Beijing has since indulged in wholly provocative behavior and has transgressed its position in the South China Sea.
Beijing now claims practically the entirety of the 1.3 million square-mile South China Sea as its sovereign territory.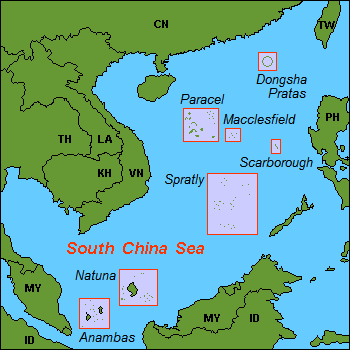 China has been building army installations on islands in the locale which, in different parts, are claimed by Brunei, Malaysia, the Philippines, Taiwan and Vietnam.
This is the same kind of behavior that the Chinese displayed at the Galwan Valley clashes with India last year.
Bulldozing its way through unauthorized and illegal territorial and maritime expansion, Beijing has stalled maritime activities, like fishing and mineral exploration, by its neighboring countries making claims that say that the South China Sea has always belonged to China – supposedly for hundreds of years.
And even after the America's request to maintain territorial peace and adhere to its responsibilities in the South China Sea, the Chinese Communist Party (CCP) has sought foolhardy and provocative militarization of these contested stations, "deploying anti-ship cruise missiles, expanding military radar with signal intelligence capabilities, constructing dozens of fighter jet hangars and runways capable of accommodating combat aircraft", according to Morgan Ortagus, spokesperson for the United States Department of State.
Vietnam has been vocalizing concerns on its territorial integrity and sovereignty threatened by Chinese atrocities and for claiming its legal rights in the region.
Standing alone against China, Vietnam does not get much support from other countries staking a claim in the South China Sea, many of whom have bowed down to China.
China, meanwhile, acting like a shark in the region, is always wary of the fear it instills in these countries both economically and militarily.
As a result, over recent years Vietnam has been the constant subject of China's bullying in the maritime realm.
To weaken Vietnam further, China has also tampered with Vietnam's historic influence over Laos and Cambodia, mostly by cashing in on the Belt and Road Initiative (BRI) projects to increase its own authority in the region.
Exhausted by the BRI, Hanoi is worried that it can presently not rely on Cambodia and Laos to unanimously decide on their own national security, since their exchequers are engulfed by Chinese financial debt-trap snares.
This is in part because China's fortifying connections to Cambodia and Laos have lately affected Vietnam in the worst possible ways; Chinese help likely behind Cambodian and Laotian decisions not to uphold Vietnam's position on ASEAN's Code of Conduct exchanges in the South China Sea.
Causing a dent in one of their most successful bilateral ties, Cambodian Prime Minister, Hun Sen, has now become an ally of Chinese President, Xi Jinping.
Hun Sen even avoids any talk that may take a turn towards conversations on Chinese transgressions in the South China Sea.
China is also Cambodia's biggest aid donor for the development of infrastructure; hence the latter believes that it has found a friend in China, while Beijing uses cash to patiently enslave Cambodia and strip it of its sovereignty.
To an outsider, who has already been subjected to China's "debt trap diplomacy" this sudden friendship might indicate something much more insidious than just the ostensible cordiality on show.
China has always used its capital as credit to gradually gain control over other nations' resources.
Surprisingly, Cambodia dismisses all such concerns, despite ample evidence.
For China, Vietnam is just a hurdle in its mission to gain complete control over the South China Sea.
For Vietnam, it is a matter of territorial sovereignty.
Vietnam has been remembered throughout history because of its resilience against invaders and colonizers.
However, this constant bullying by China and loss of its nearby friendly nations have been overwhelming.
Vietnam now has to look for new ways to engage others into a dialogue that will encourage them to join hands against Chinese domination of the South China Sea.
About the author: Wing Cdr. (retd) Sahil Mishra.
Sahil is a retired Air force officer. He is a National Defense academy alumni and completed his Air force training in Hyderabad, being commissioned as a fighter pilot. He took charge of ground duty after a decade of experience flying MiG's. He has worked in varied fields of work in the IAF since then, Personnel Management, Procurement, and Training. He has pursued and completed post-graduation in English Honors and now writing keeps him busy post-retirement. He has been widely published in the USA, UK, Canada, Indonesia, Malaysia, India, Hong Kong, and Taiwan to name a few