Marking an agonizing and painful anniversary on the Taiwanese calendar, the 228 Incident in 1947 that was essentially a protest against the-then Chinese Nationalist Party (current KMT) regime resulted in a crackdown that left thousands dead, and led to decades of martial law.
And, whilst the most public events in this year's memorials took place yesterday, attended by the nation's politicians, Friday February 26th saw a number of students at Soochow University organize their own event, asking the university to remove its statue of Chiang Kai-shek – a symbol of authoritarianism still seen at schools and in public spaces around the country.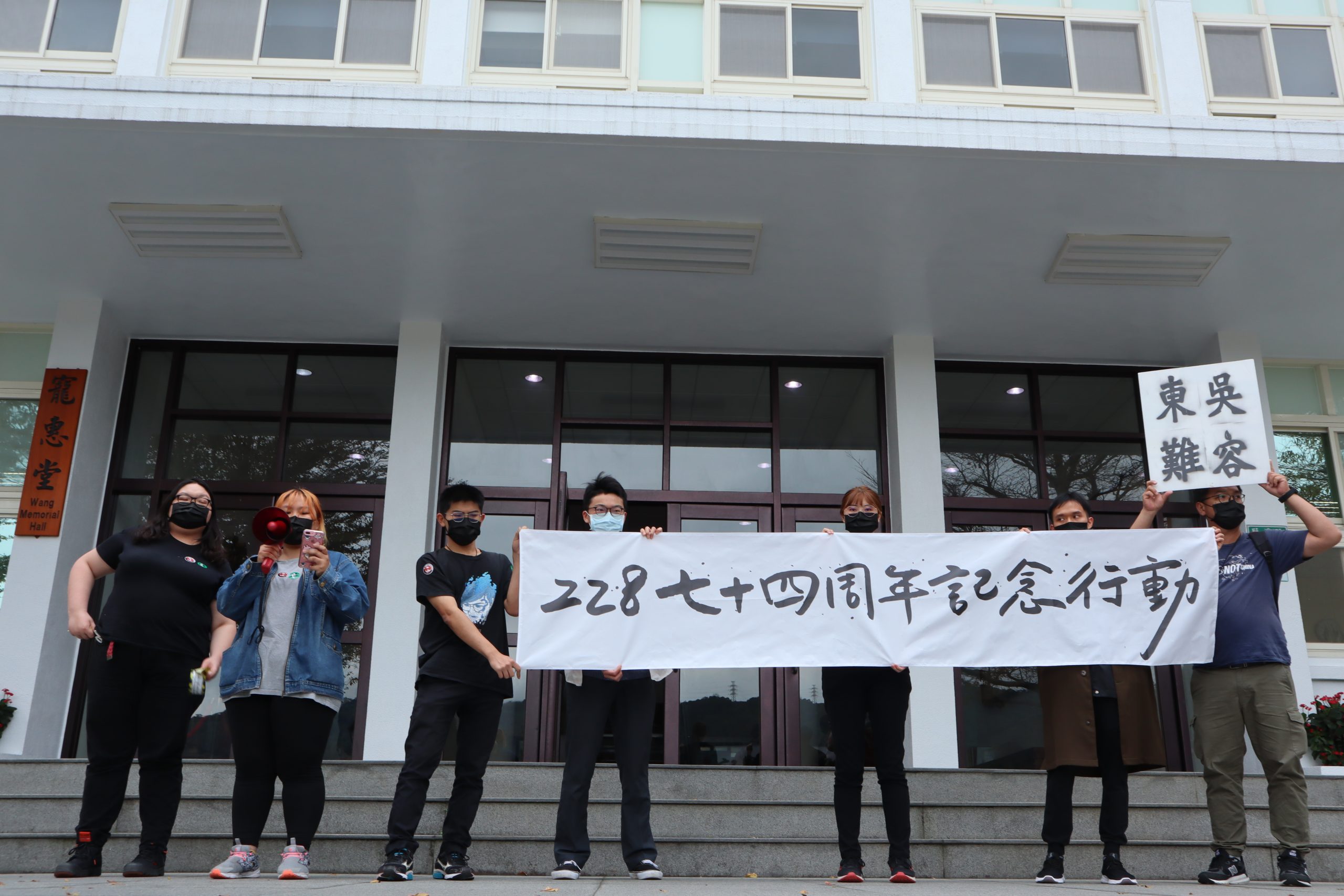 An island overshadowed by the remnants of oppression 
There are reportedly over a thousand Chiang Kai-shek statues still standing around Taiwan, and hundreds of roads named after the former dictator, whilst the Cihu Mausoleum in Taoyuan, where Chiang and his son Chiang Ching-kuo lie buried, costs tens of millions in annual maintenance expenses.
Vice-president of a student activist club supporting Taiwanese independence at the university called lân-iông siā, Ôo Ka-èng, said, "Chiang Kai-Shek Memorial Hall (in Taipei) and its statue represent the remnants of oppression. The exhibits displayed (therein) tell us that support for the idea of oppression still exists as does admiration for Chiang."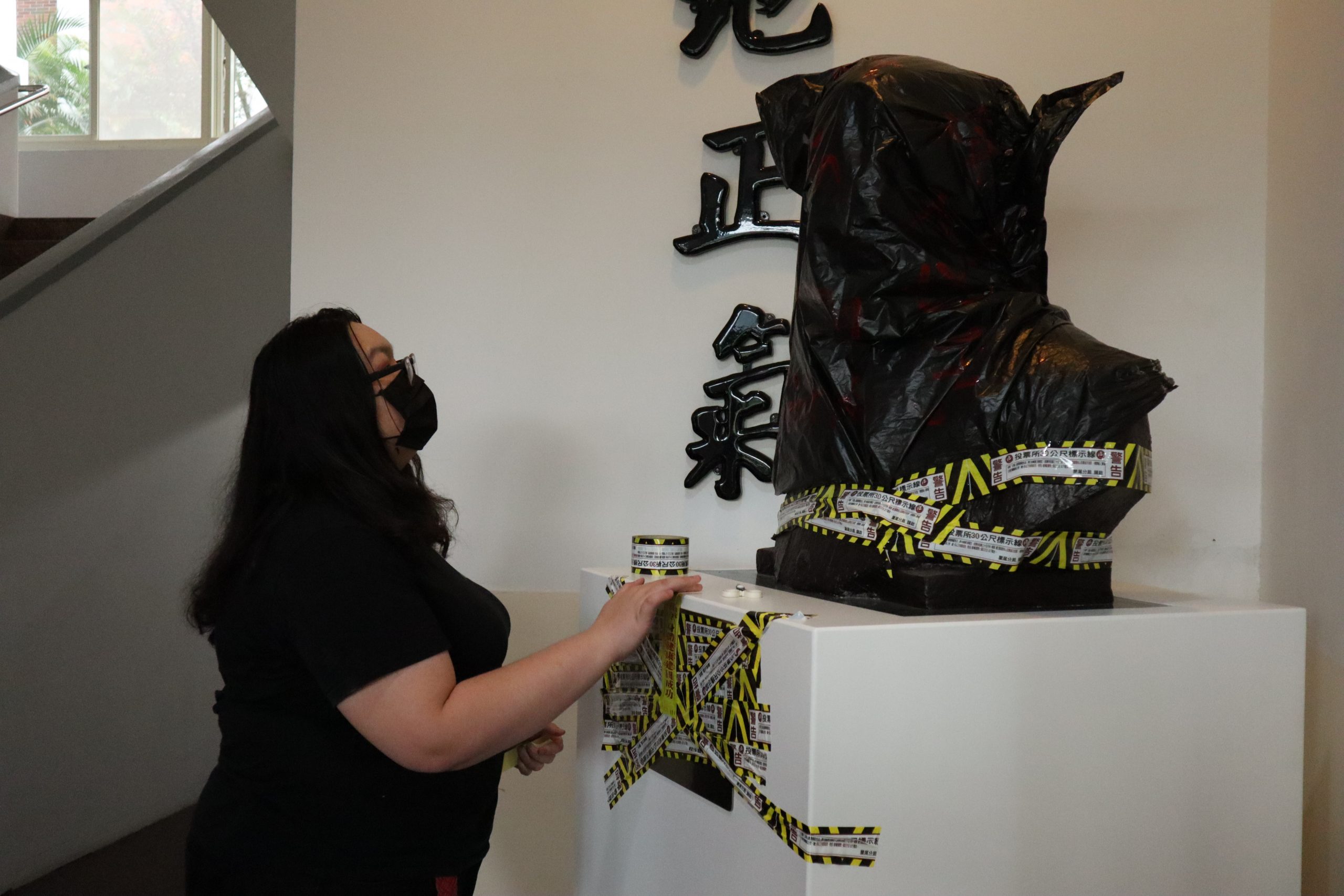 Remember the past to help move forward to a better future
Asked about the societal influence of the 228 Incident, Ôo Ka-èng said, "politics is a public issue, (yet) Taiwanese nowadays, in general, tend not to get involved in it or express political opinions to avoid conflict and problems."
Supporting Taiwan's transitional justice for years, Ôo Ka-èng has seen the victims of the 228 Incident aging and added, "(T)he objective is to let more know about the history of the 228 Incident, (as) one day we might not have chances to hear the story in their own words." She continued, "It's impossible to strive for a better regime if we avoid facing history itself, and cannot ensure history won't repeat itself."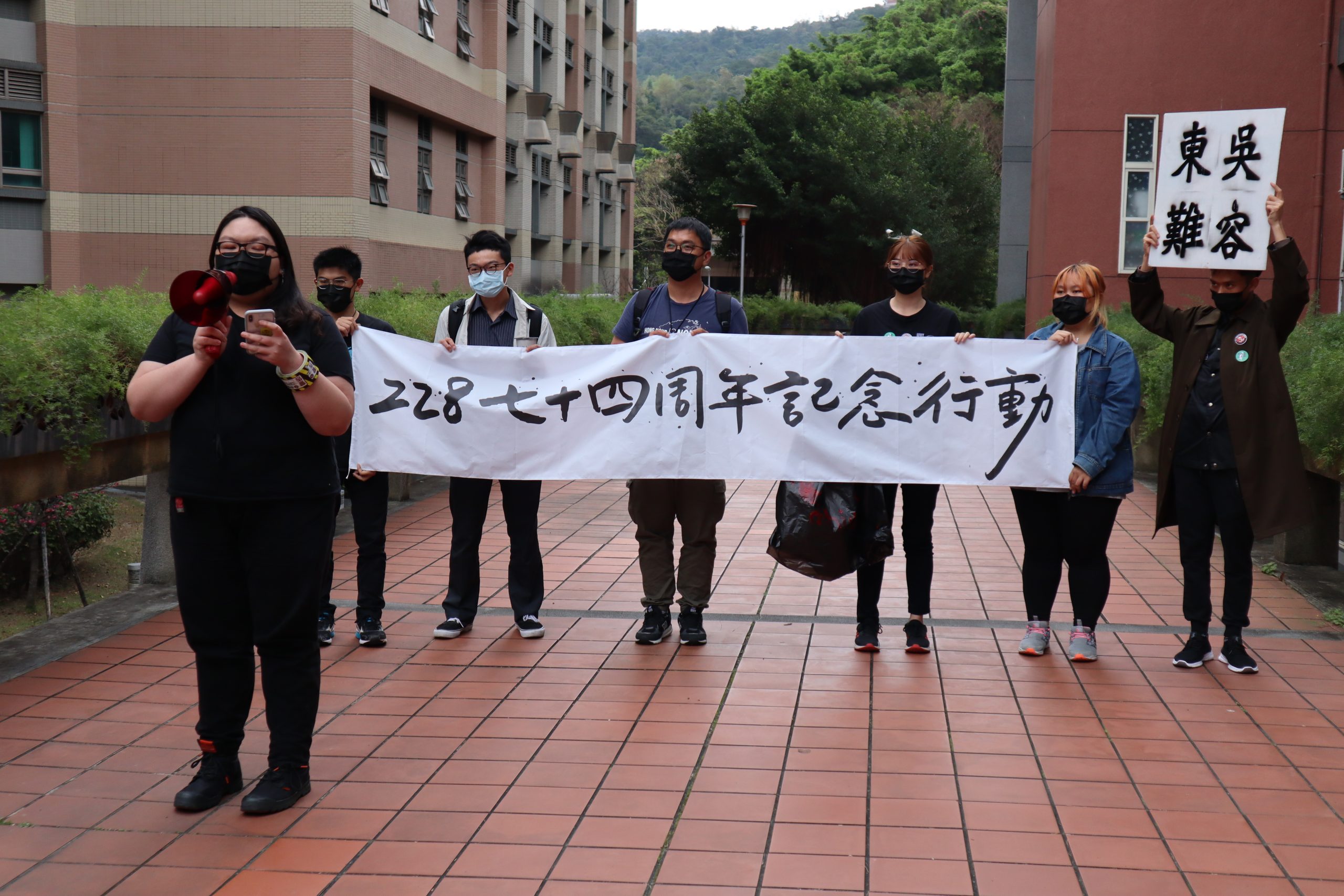 The 228 Incident has marked its 74th anniversary, yet the complete truth – and justice –  for all the victims of the incident has not yet been realised.
Transitional justice is a process every democratic country has needed to face at some time, to heal and to learn from the past.
Only when the past is examined can society move forward to a better future.