Just 1.5 – 2 hours south of Taipei if using the high speed rail, Kaohsiung offers visitors a glimpse into a lifestyle both equally modern to that found in the capital, whilst at the same time somewhat slower in pace.
The historical industrial background of the city provides her with a population that now ranks third in the country, after New Taipei and Taichung, and with extensive links to many of the religious groups found around Taiwan, it's always easy to find vegetarian restaurants, wherever you are in the city.
Growing up in Kaohsiung, I have eaten in plenty of vegan and / or vegetarian restaurants, and the number just never stops growing.
In Kaohsiung, you will never run out of meat-free dining options. 
Here are some of my absolute faves, vegan and vegetarian wise, in the city.
So, if you want to start your day like a Taiwanese, you cannot miss breakfast.
Breakfast shops are everywhere!
In a typical Taiwanese breakfast shop, the usual dishes served are flavored toast, sandwiches, and flaky scallion pancakes. Chinese omelets too, and sometimes hot plates of noodles.
DLS Vegetarian Restaurant in Xinxing District in Kaohsiung is the go-to breakfast shop when I'm craving some healthy food full of rich flavors that some vegan options lack.  
The prices are low, and the quality is good. The best thing about DLS is that you are faced with over 50 options on the menu to choose from.
But here the 'meat' is made either of tofu products or is replaced by different types of mushroom.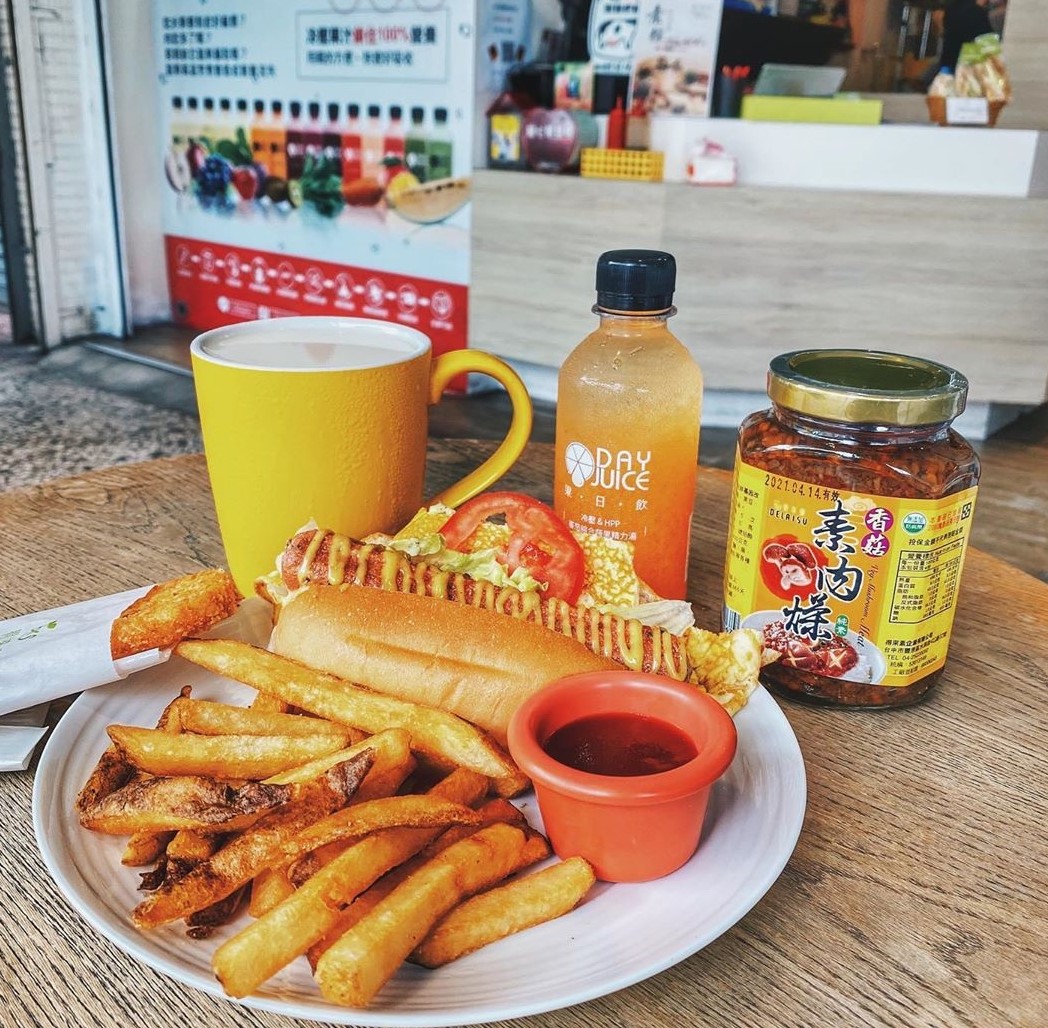 Photo: @gary91602000
For me, dining in a new restaurant is always exciting, and the first bite taken is always important.
With the first bite, I usually know if the dining experience will be pleasant – or not! 
As a whole food lover, I'm not much of a fan of processed or fried food. Oftentimes, it is the simple dish that amazes me.    
As such, Di Dou Ru Ramen(荻豆乳拉麵) in Kaohsiung's Sanming District is a vegan ramen restaurant, serving ramen with soy milk as its broth base.
There are five kinds of soup with soy milk as the base – all seasoned with different ingredients, such as miso, kimchi, and sake – and topped with a special Taiwanese treat called 'dou bao' (layered sheets of the remnants left atop soy milk in the production process). 
The part that really hits me is the thick, unfiltered taste of soybean. You can taste the slightly burnt beans on your palate, yet the soup is smooth with a hint of sesame, making it very likable even for those people who actually dislike soy milk.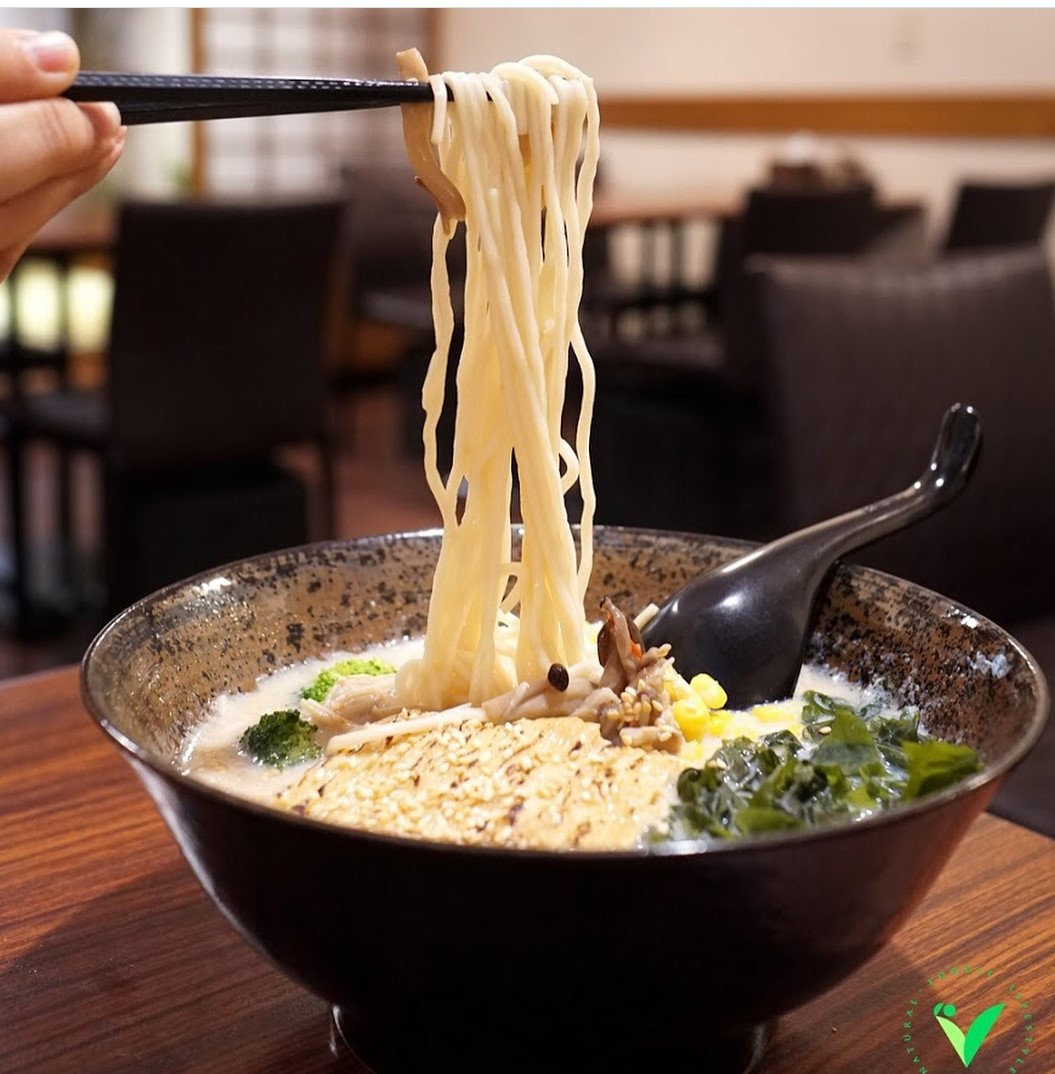 Photo: @realfoodjunkietw
Meanwhile Donfeng restaurant in Gushan District best represents another Taiwanese delicacy.
Order sesame oil noodles (with soup) or a Lion's Mane mushroom fillet steak as your main course, with several other dishes on the side, and you will be enthralled by the delicately cooked fresh vegetables and the rich aromas crashing against your taste buds.  
One of my favorites for dessert here is the sesame sweet bun.
Placed in a bamboo basket, and fresh from the oven, the bun is kneaded into the shape of a mushroom, with cocoa powder sprinkled on top.
The bun doesn't come off as dry in your mouth like any other 'usual' bun you'd get.
Instead the mushy sweet sesame paste goes perfectly with the soft flavored bun. 
Photo: @p92531
Another spot – Fruitful Food (果然匯) on the third floor of Dream Mall, Qianzhen District – is a vegetarian buffet restaurant.
The restaurant is organized into areas serving Japanese dishes, Taiwanese dishes, Italian dishes, fresh fruit and vegetables, dessert, and drinks.    
Each serving is well-cooked, and each bite is enjoyable without excessive seasoning.
Food here is served in small portions, so you can savor multiple cuisines in one go without having too much of one single dish on your plate.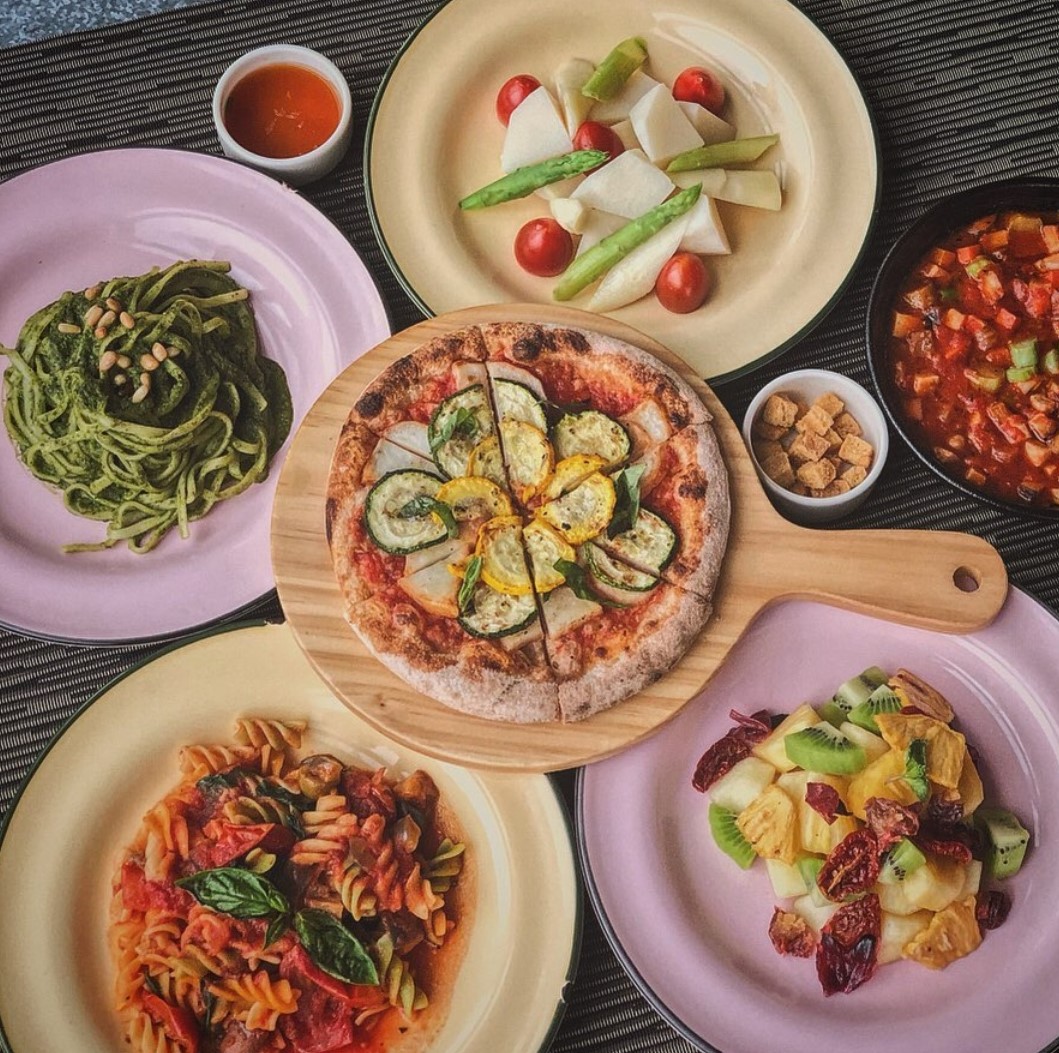 Photo: @nora.chou
Wherever you are in Kaohsiung, if meat is not your thing, you will be spoilt for choice.
Try the places above or do your homework, and your taste buds will thank you afterwards!