Editor's note: With Tawian's newest diplomatic ally, Somaliland, making moves on a daily basis to improve its infrastructure across a range of areas, the nation's president HE Muse Bihi Abdi has recently been on a fact finding mission in the east of the sprawling nation. 176,000 km2 in size, Somaliland is almost five times the size of Taiwan.
The President of the Republic of Somaliland HE Muse Bihi Abdi returned to Hargeisa last week, the capital of the Republic of Somaliland, after touring the eastern regions of the country.
President Bihi and a delegation of ministers and other government officials embarked on the tour to the country's eastern regions where he inaugurated projects implemented by the Somaliland government.
This is the second time President Bihi has visited the eastern regions of Berbera and Togdheer, and was his first such visit to Daadmadheedh.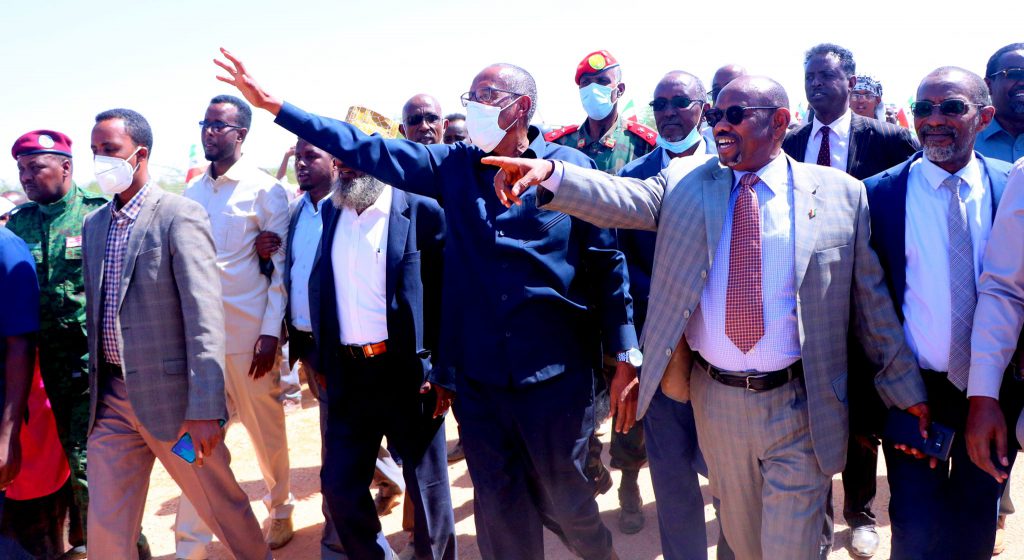 Presidential Spokesman Mr. Mohamoud Warsame Jama who spoke to the media at Berbera said "The purpose of the President's visit is to get an accurate picture of the state of the country's regions and districts and to accelerate the development work that is currently underway in these regions".
President Bihi and his large delegation started the tour on October 18th, with a visit to Berbera where he toured the port has officially commissioned Somaliland's latest tugboat.
The Berbera Port expansion project, nearing completion, is the largest direct foreign investment in Somaliland by DP World.
President Bihi continued on to the Togdheer region and its capital city of Burao where he attended the graduation ceremony of Burao University and cut the ribbon on various government projects.
President Bihi as one of the keynote speakers at the graduation ceremony delivered a buoyant remark on the country's current heading and touched on the subject of taxation and how corruption is one of the factors that prevents people from paying their fair share of taxes.
The President and his delegation held a series of meeting with local elders and cut the ribbon on projects implemented by Burao Water Agency.
The President's delegation continued on to the Daadmadheedh region and its capital of Odweyne where the President once again cut the ribbon on projects implemented by the Somaliland government including the Central Bank's Branch in Odweyne.
President Bihi has praised Odweyne and its illusterious history in the role of Somaliland and noted the fact that it is the birthplace of late former President HE Mohamed Haji Ibrahim Egal.
The status of many projects that President Bihi broke ground on in his previous visit to Togdheer and Burao is unclear, a point raised by Hargeisa's former Mayor and former Minister of Finance Mr. Mohamed Hashi Elmi who asked the President to fulfill the projects he pledged in his last visit.
This article first appeared in the Somaliland Chronicle, and is republished with permission.