Garowe (PP News Desk) — The Puntland State Finance Minister Hassan Shire has enumerated a set of policies the State government has recently implemented to help  reform security forces and boost remuneration packages for soldiers in the region.
Shire delivered a speech for security forces trainees who during a training period, saying "Puntland State government has tripled the salaries of security forces.
In addition, the State government has put in place policies to look after members of the security forces who are wounded on duty. We will give wounded soldiers the medical attention they deserve" said the Puntland Finance Minister.
Last year Puntland State introduced biometric-based security reforms that substantially reduced phantom soldiers on security forces' payrolls.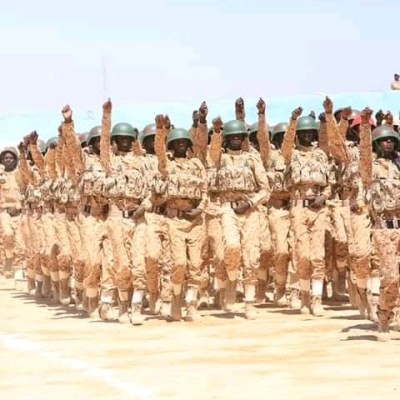 The Puntland State Government shoulders the responsibility to pay blood money to families of victims accidentally killed by security forces, a policy that brought to an end the payment of compensation or blood money by the sub-clan of a soldier accused of causing accidental injury or loss of life.
This article first appeared in the © Puntland Post, 2021 and is republished with permission