After a day of Taiwanese government officials taking to social media across the world announcing the establishment of a 'Taiwan Office' in the South American nation of Guyana and even congratulatory messages coming in from overseas, officials in the South American nation have now cancelled any and all plans to allow Taiwan's ruling Democratic Progressive Party to establish a foothold in the country.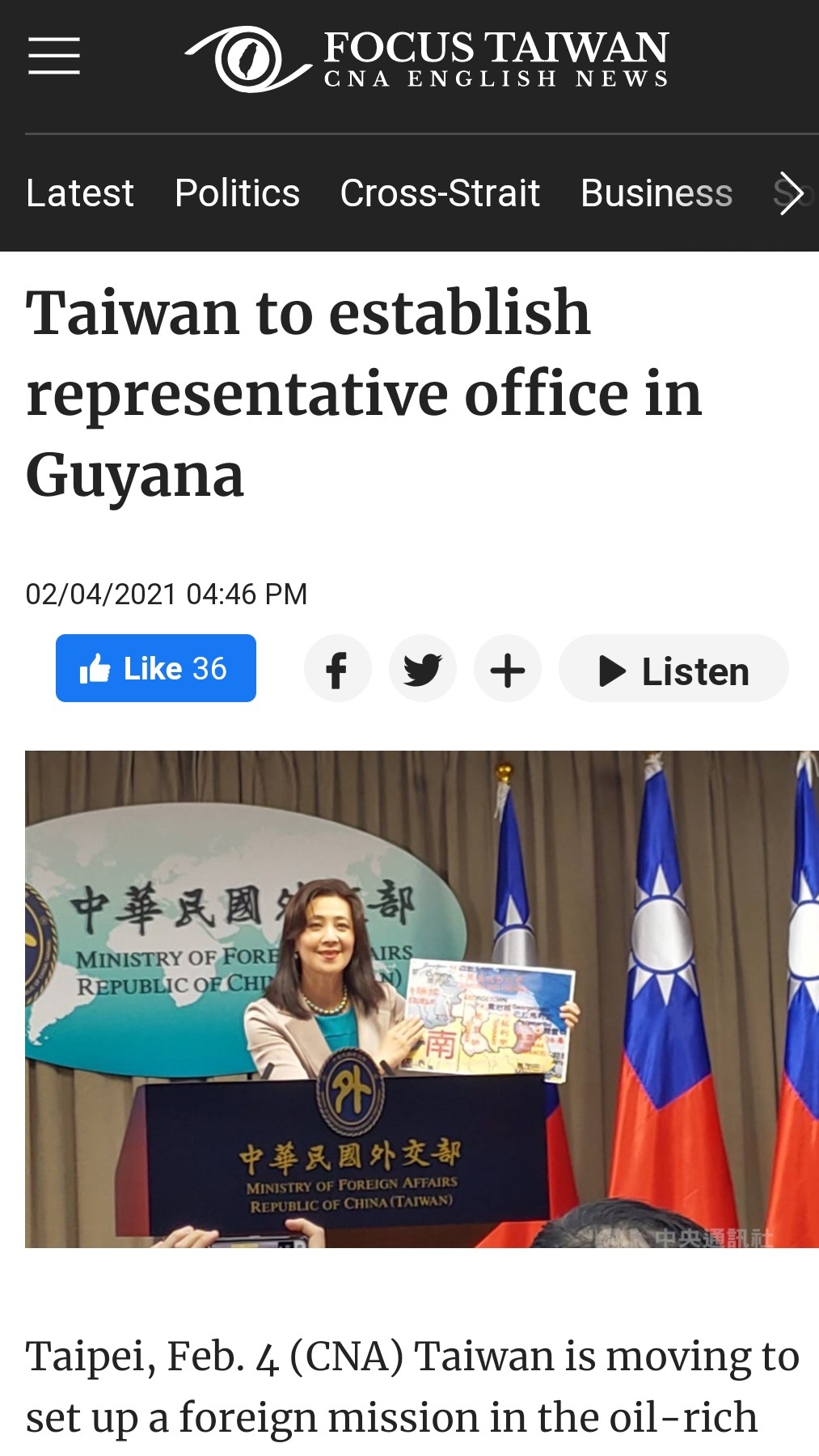 Reportedly in response to China demanding Guyana "correct their mistake", officials in the capital city of Guyana, Georgetown in kowtowing to Beijing announced they would be following the so-called "One China" policy put in place by the Chinese Communist Party to prevent smaller nations from in part or in whole recognising Taiwan.
In full, the Georgetown retraction issued under Hugh Todd, head of the Ministry of Foreign Affairs and International Cooperation announced that decision to terminate the result of "miscommunication," adding "The Government of Guyana has noted various media releases on the matter of a Taiwan Office in Guyana. The Government of Guyana wishes to clarify that it continues to adhere to the One China policy and its diplomatic relations remain intact with the People's Republic of China. The Government has not established any diplomatic ties or relations with Taiwan and as a result of the miscommunication of the agreement signed, this agreement has since been terminated."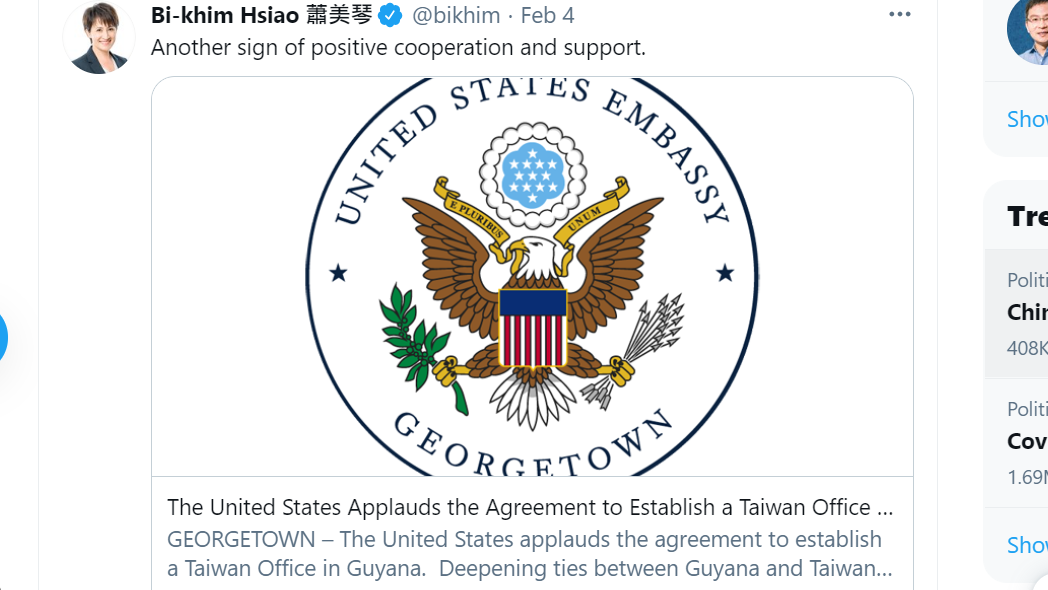 As Taiwan wakes to Friday morning announcements of the cancellation of the ties that 'never were' it remains to be seen just how the DPP of President Tsai Ing-wen will play the diplomatic turnaround after so much fanfare in the preceding 24 hours.