According to research carried out by IPSOS in 2017, around 8% of the world's population do not eat meat, with 5% calling themselves vegetarian, and 3% vegan
However, in Taiwan alone, that number rises to 13% of the population calling themselves vegan or vegetarian.
As a result, Taiwan is well-known for its delectable non-meat and non-dairy options.
So much so that Taipei was once listed as one of the top ten vegetarian cities in the world by "CNN".
Years ago, many of the vegetarians in Taiwan were elderly Buddhists, so many people link the concept of vegetarianism to the older population.
Of late though, younger people growing up with a more eco-friendly mindset are limiting their meat intake, and many are leaving meat out of their diets altogether.
So……here are four of our non-meat faves in the Taipei area.
Ke LaiYuan Su Fang 客來源素坊
Come earlier if you want to try the signature dish of "fried dumplings" in Ke LaiYuan Su Fang because they sell out VERY fast!
Homemade fillings, a special dipping sauce with Chinese 'toona', and a crispy crust combine to mean that this small stall always has plenty of customers.
Soup noodles with their own rich stuffing and chewy noodles are also popular with the locals and visitors alike.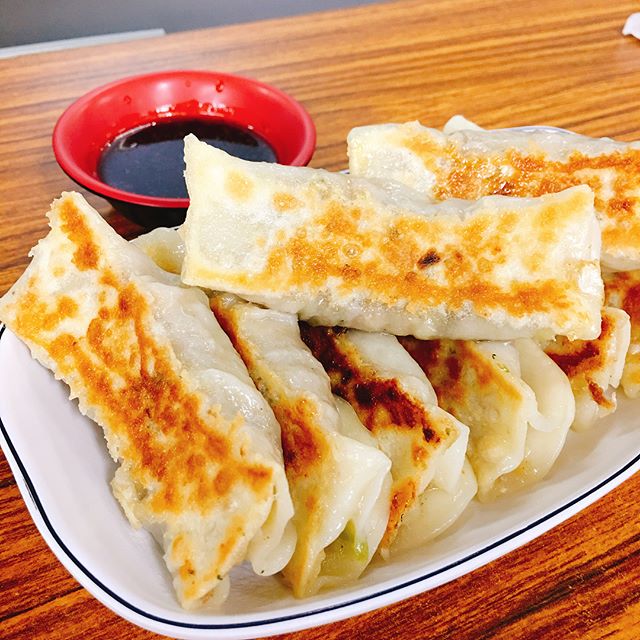 From miso soup, soy sauce soup, to curry soup, you are sure to find one to whet your appetite.
And even without fancy decorations, the quality of service is still top-notch, whether it be when you are being served food, in clearing dishes, cleaning up etc., the staff are fast and always polite meaning that there's no need to wait too long, even if you see crowds of people lining up in front of the stall.

Photos: Eating Trees吃樹. on Instagram
He Shun Xiang 和順鄉雲南特色素食料理
If you like South East Asian dishes, you must not miss the South East Asian style restaurant He Shun Xiang when in town.
With reasonable prices, English-speaking staff, and an easy to reach location, this spot is highly recommended for people who enjoy a little spice on their tongue – sour food too!
Try the ma-la (meaning: numb-spicy) thick rice noodles, or the vegetarian full-moon shrimp patties in either the Yunnan (Chinese) or Myanmarese flavors.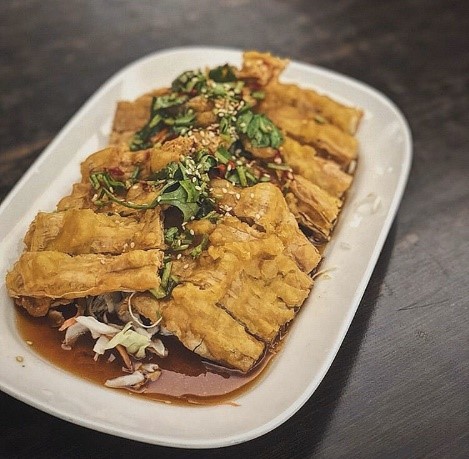 They also provide customized options, giving you the choice of just how spicy you want a given dish, and for vegans, they will replace milk with coconut milk!
This is a place that spicy food eaters cannot miss if they want spice to reign and many different types of soups and side dishes.
Photos: Nora Chou on Instagram
Amy Tsai Veg lab 艾米菜
"Cut out eating meat twice a week, and you will give the earth space to breathe!" says owner, Amy, with her deep concerns for the environmental problems we all now face.
Amy Tsai provides healthy balanced meals whilst also using eco-friendly lunch boxes made of plant fibers and wheat straw.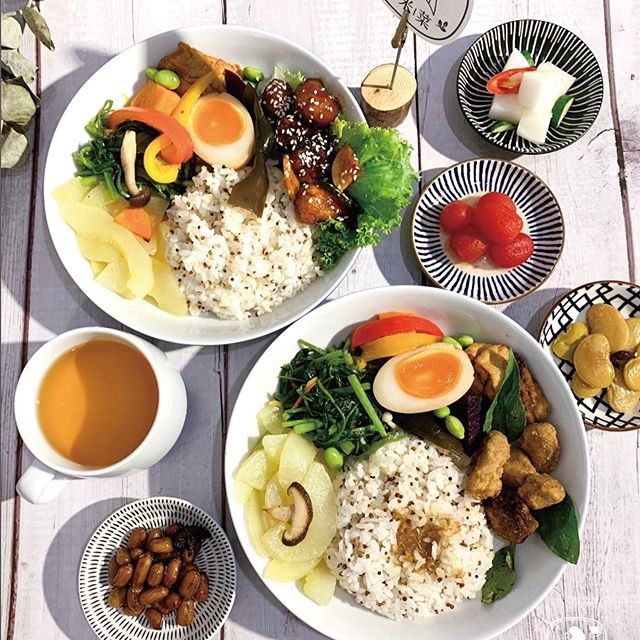 'Omni' pork is used to replace meat, and king oyster mushrooms take the place of chicken, and no matter whether you are vegetarian or a vegan, you can find a great range of food here.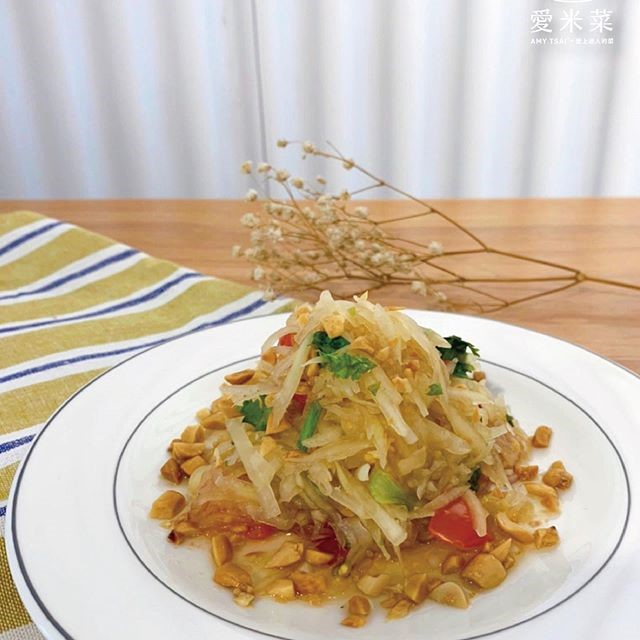 The restaurant also offers a Chinese style lunch box with '16-hour high-fiber vegetables' and a fruit salad that includes over ten different kinds of fruit and veg!
Photos: Amy Tsai
Uncle Q
Opened at the end of 2019, Uncle Q was established by a professional basketball player – Quincy Davis.
As a vegan, Davis found it is hard to find a vegan restaurant that met his needs and eating habits, so he decided to cooperate with his friends, and open up his own place.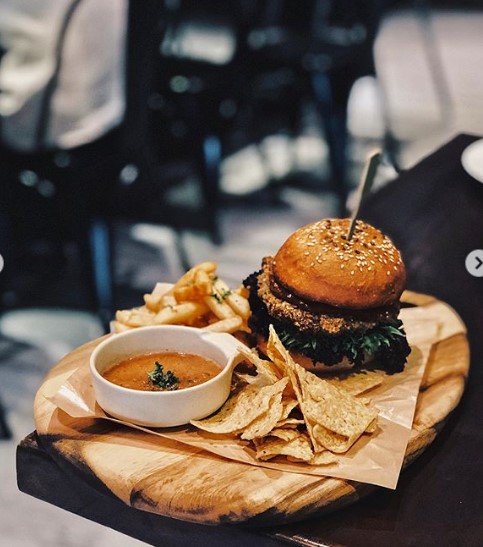 The menu lists burgers, pizzas, pasta, risotto and more, with the signature dish the Uncle Q special burger named after the man himself – or at least his nickname.
Oh, and their soy steak is so thick and made of nuts and tofu … to die for as they say. Although no animal did!
The truffle wine pasta also ranks highly on the palates of many repeat customers, as does the cream sauce welly mixed with vegetables.
Uncle Q also provides vegan cheesecake that tastes like a 'real' cheesecake should!
Photos:  找蔬食Traveggo on Instagram
From local street food to high-end restaurants, there are many great eateries in Taipei and around Taiwan.
And you don't need to eat meat. Think about that for a moment.
Find them!
Ke LaiYuan Su Fang客來源素坊
No. 221, Sec. 2, Nanchang Rd., Zhongzheng Dist., Taipei City (two minutes' walk from MRT Guting exit2)
He Shun Xiang和順鄉雲南特色素食料理
46, Alley 147, Sec. 1, Keelung Rd, Xinyi District, Taipei, Taiwan (three minutes' walk from MRT Taipei City Hall exit 1)
Amy Tsai Veg lab 艾米菜
Alley 16, Ln. 553, Sec. 4, Zhongxiao E. Rd., Xinyi Dist., Taipei City (five minutes' walk from MRT Taipei City Hall exit 1)
Uncle Q
1F., No. 105, Chaozhou St., Da'an Dist., Taipei City (eight minutes' walk from MRT Guting exit 4)