With the COVID-19 pandemic largely under control within the country, the world-famous West End / Broadway musical "The Phantom of The Opera" is coming to Taiwan.
Based on a novel by French writer Gaston Leroux penned over a century ago, and reborn as a musical by Andrew Lloyd Webber back in 1986, at Her Majesty's Theatre in London, the musical, the global tour of the U.S. Broadway version of the classic, has been cancelled in many countries due to the ongoing battle against the coronavirus.
The Broadway version is, however, now expected to visit Taiwan later this year, in a run to last from November 19th to December 6th, with 22 shows in total laid on for Taiwanese audiences.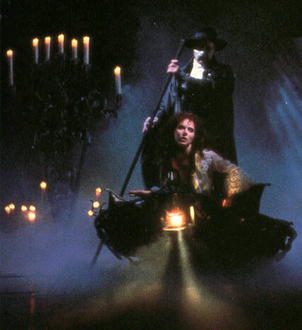 The famous performance features the story of a disfigured and mysterious musician in his quest to get closer to a young singer, and in musical form over the past 30 years has been performed in front of more than 130 million people in over 140 major cities across 27 countries.
Financially too the musical has now broken records in the states having pulled in over US$6 billion as well as receiving more than 10 awards both sides of the Atlantic.
This is the fourth time "The Phantom Of The Opera" will come to Taiwan and this time it will be headed by South African actor Jonathan Roxmouth, as the Phantom opposite the hugely talented Australian soprano Claire Lyon who also played in "The Phantom" in Taiwan in 2014.
Tickets are now on sale with prices ranging from NT$ 800 to NT$ 6600 depending on seat plan and date.
And, for those entitled to the Triple Stimulus Voucher issued earlier this week by the Taiwanese government, use the vouchers and get in for free – exact details and conditions on the link here.