Chinese social media sites have seen an outpouring of public anger over the death of Dr. Hu Weifeng.
The doctor is now reported as passing away on Tuesday after a four month battle against COVID-19.
A urologist in the hospital that first identified the virus in the Chinese city of Wuhan, Dr. Weifeng had been treating patients of the virus when he became infected.
The first six weeks of his treatment were unremarkable, but he made headlines worldwide when his skin turned black in March.
Around a month ago Dr. Weifeng was hit by multiple cerebral haemorrhages, the same month Chinese authorities used images of Dr. Weifeng and cardiologist Yi Fan on national TV.
Both men eventually turned black, supposedly as a result of liver dysfunction.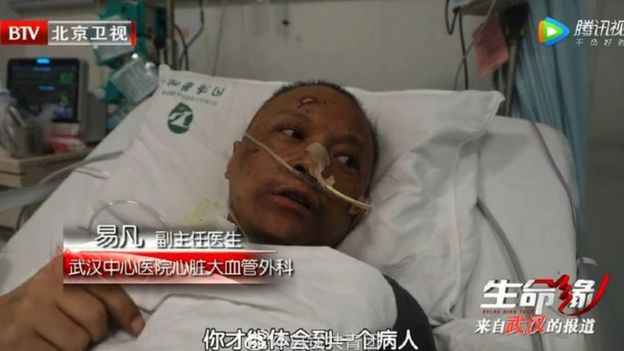 Dr. Yi has since left the hospital according to vague Chinese media reports.
It is understood Dr. Hu was a colleague of Dr. Li Wenliang, the man who first identified the dangers of the COVID-19 coronavirus before his own death sparked global outrage at how authorities in Beijing were handling the virus.
The initial reaction to the death of Dr. Hu has mirrored that seen when Dr. Li died with the hashtag #WuhanCentralHospitalDoctorHuWeifengPassesAway trending on China's most popular form of social media, Sina Weibo.
24 hours after Dr. Hu's passing, tens of thousands of Chinese had used the hashtag, many questioning exactly how the doctor died, and demanding accountability from the hospital in which he was treated.