China's very first domestically produced nuclear reactor is starting its first full week of testing after being brought online late last week.
The Hualong One broke ground in 2015, and was connected to China's national grid on the 27th.
When fully up and running will be able to offer around 10 billion kilowatt-hours (kw/h) of energy per annum.
Between six and thirteen other reactors are understood to be in various phases of construction around the country and overseas according to different sources in China.
In a statement released by the China National Nuclear Corporation (CNNC) the Hualong One now "marks China breaking the monopoly of foreign nuclear power technology and officially entering the technology's first batch of advanced countries,"
China is currently operating 47 nuclear power plants (NPP), all produced with foreign technology.
Only the United States (est. 807,000 GW/h) and France (est. 396,000 GW/h) produce more power by way of nuclear generation.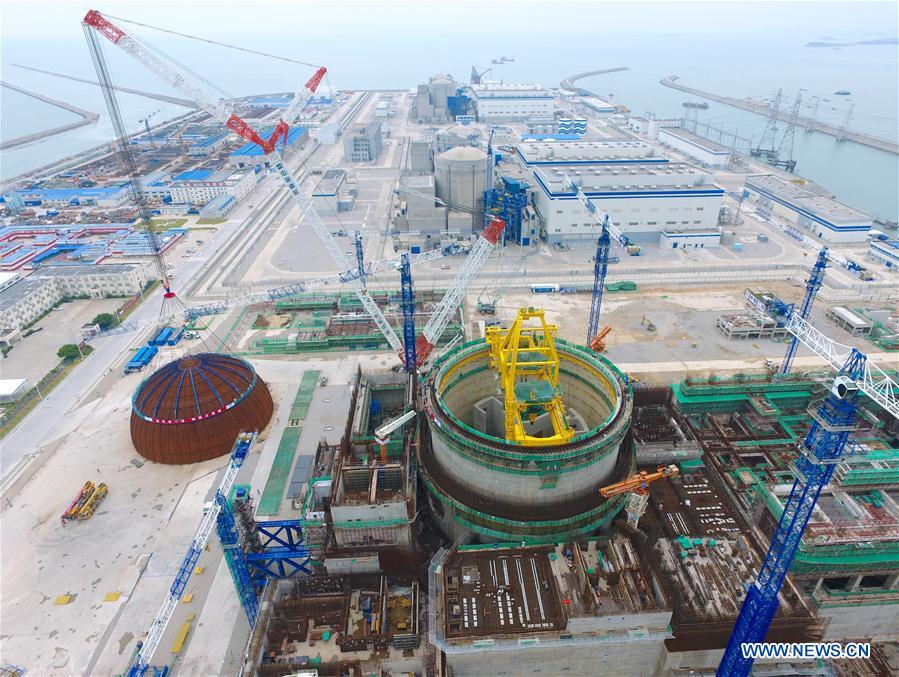 However, China's NPPs still only generate a small fraction of the annual energy needs of the country with some estimates ranging from 4 – 5% of the total.
As China pushes forward its 'Made in China 2025' plan though, with increased independence in the field of energy generation, and as the nation attempts to reach a carbon neutral status over the next 40 years, this number is expected to increase.
The addition of the Hualong One, in south east China's Fujian province across the Taiwan Strait from Taiwan, is also expected to help offset national carbon emissions by around 8.16 million tons when the plant is fully operational in early 2021.