A CIVIL WAR IN THE NORTHERN REGION OF TIGRAY BROKE OUT IN NOVEMBER. DENIAL WITHIN THE INTERNATIONAL COMMUNITY HAS PREVENTED MUCH-NEEDED HUMANITARIAN AID.
An Ethiopian refugee, who fled the Tigray conflict, walks in the Tenedba camp in Mafaza, eastern Sudan, on January 8, 2021, after being transported from the reception center. Photo: by Ashraf Shazly/AFP via Getty ImagesAt terrifying speed, a humanitarian disaster of is unfolding in the Tigray region of northern Ethiopia. Amidst an ongoing civil war that broke out in November, the Tigrayan people are starving en masse. Occupying soldiers are killing, raping, and ransacking, mercilessly and systematically. The personable, reformist prime minister Abiy Ahmed Ali—who little more than a year ago was basking in the glow of a Nobel Peace prize—is driving his country into the abyss. There are indications that he wishes it wasn't so, but every sign points to the fact that the forces he has unleashed are beyond his control. They include ethnic militia and the vast army of neighboring Eritrea, both implicated in sickening atrocities.
Amidst an ongoing civil war that broke out in November, the Tigrayan people are starving en masse.
The "international community"—African, American, and European diplomats, the United Nations and its agencies—have known for months that something truly horrendous is happening. But like shocked onlookers, they haven't wanted to believe the facts. Ethiopians too—including government ministers, ambassadors, and humanitarian workers—are confused and in denial. They don't want to believe that these things could happen in their country. Our collective pretense that things couldn't be so bad is the biggest obstacle to stopping starvation and mass atrocity in Ethiopia.
The reports trickling out from Tigray are growing more shocking by the day. A report by Amnesty International documenting a massacre at the cathedral city of Axum has seized the headlines over the last few days. That atrocity is known to the world because pilgrims—including Ethiopian Americans—had congregated there for an annual festival. Amnesty International accuses Eritrean troops of perpetrating the atrocity. But it appears that the slaughter of civilians is happening everywhere.
The New York Times has got hold of a copy of an internal U.S. government report that documents "ethnic cleansing" in western Tigray, and CNN and Vice World News have compiled and cross-checked survivor testimonies from two other separate massacres in which scores, even hundreds, were killed and villages were burned. A graphic video taken shows soldiers standing over the bodies of the dead and dying discussing how to finish off those crying out in pain. And this is ongoing: last week, satellite evidence showed that more than 500 buildings were burned in another location, Gijet, where Tigrayan sources describe a scorched earth operation by six divisions of the Eritrean army.
People are dying of hunger. Aid workers tell of "staggeringly high" numbers of malnourished children, of hospitals so comprehensively ransacked that there are literally no medicines, of fields of standing crops burned by soldiers and grain stores and warehouses looted. Nurses say that they are receiving—but can't help—a daily stream of women and girls who have survived rape.
The silence is slowly being broken. Speaking on the phone from the mountains of central Tigray, my friend and colleague Mulugeta Gebrehiwot said:
Meanwhile, the world pretends not to know just how bad it is—allowing other storylines, assumed or invented, to fill the void. Harsh truths need to be faced. Far more urgent, concerted action is needed.
The standard storyline is that all this is a regrettable bump on the road to reform.
That reform began in 2018 when Ethiopia's ruling party, the Ethiopian People's Revolutionary Democratic Front (EPRDF), responded to widespread popular discontent that had roiled the country for two years by forcing out its hapless leader, Hailemariam Desalegn. In his place the party appointed Abiy (Ethiopians use first names), a young, relatively unknown but locally popular politician who had been a regional leader in the Oromia Region, minister of science and technology, and a lieutenant colonel in military intelligence. He had been awarded a PhD on the role of religious leaders in resolving local ethnic conflicts. Most importantly, he was a fresh face from the Oromo ethnic group—large but historically marginalized—that had led the democracy protests beginning in 2016.
The "international community"—African, American, and European diplomats, the United Nations and its agencies—have known for months that something truly horrendous is happening. But they haven't wanted to believe the facts.
Abiy embarked upon a whirlwind set of reforms, opening the enticing prospect of combining Ethiopia's impressive record of economic growth and its role as a bastion of stability in a turbulent region, with an overdue commitment to human rights and democracy. It wasn't so simple. The core group in the ruling party, the Tigray People's Liberation Front (TPLF), objected to some reforms, such as revising the constitution to roll back on some of the rights enjoyed by regions in the federal system. Political tensions heightened.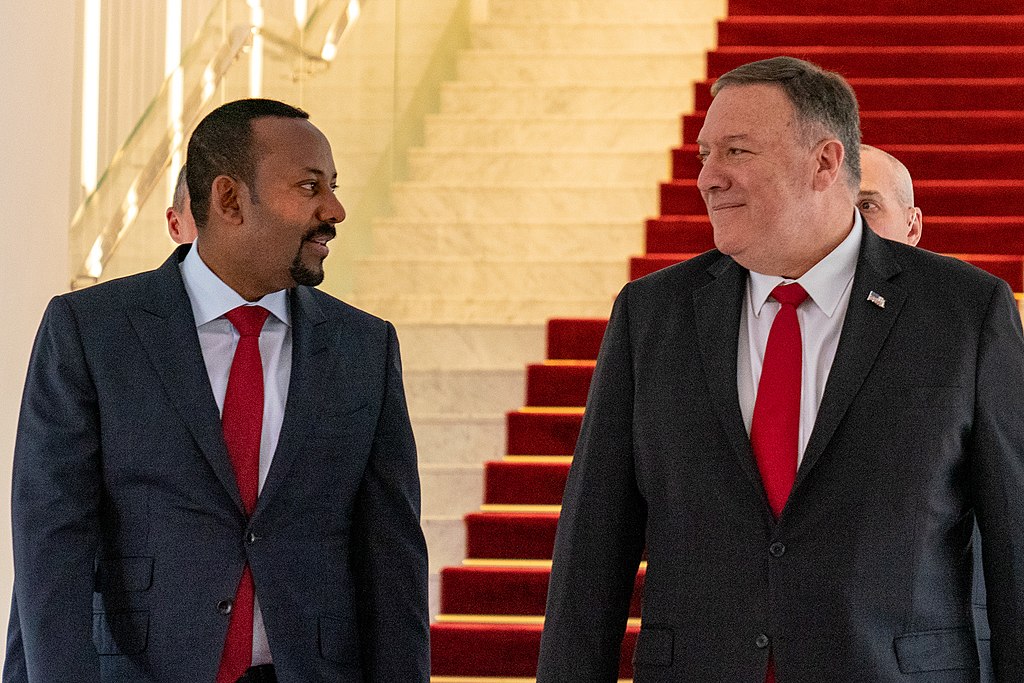 A year ago Abiy postponed national elections, partly due to COVID-19 and partly because he abolished the EPRDF and set up a new party—the Prosperity Party—that needed time to prepare itself to contest elections. The TPLF, which controlled the Tigray regional government, went ahead with its own regional elections in September. Abiy denounced them as illegitimate. The TPLF in turn refused to recognize the federal government, arguing that the decision to extend its mandate beyond the end of September wasn't constitutionally valid.
Armed conflict broke out early in the morning on November 4, when fighters under the command of the TPLF attacked federal army bases in Tigray. Hours later Abiy announced what he later called a "law enforcement operation" against a "criminal junta" in that region.
As if to certify that designation, a few days later Amnesty International reported that Tigrayan militia had butchered hundreds of ethnic Amhara civilians in the town of Mai Kadra. Army units overran Tigray's cities one by one, capturing the regional capital Mekelle on November 28. Abiy declared the operation successful, that not a single civilian had been killed, and said that what remained was to hunt down the fugitive TPLF hardliners who had fled to the mountains. The media reported "sporadic gunfire." And over the following weeks, there were official announcements of the capture, or killing in gunfights, of Tigrayan leaders and promises that things would quickly return to normal in the region.
Believing this narrative demands a greater and greater effort. The dates, events, and protagonists are correct, but they conceal more than they tell.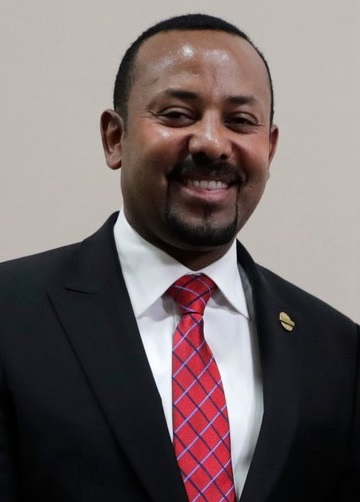 When Abiy won the Nobel Peace Prize in October 2019, not all Ethiopians were elated. Almost everyone embraced his agenda of political liberalization—unbanning political parties, lifting censorship, releasing political prisoners, promising peace in the region. But many were skeptical.
One of those who sounded the alarm was Tsedale Lemma, editor of the independent Addis Standard, who warned that the peace deal needed to be implemented in a transparent way, involving all those who would be affected by the changes. Speaking to the Columbia Journalism Review a few weeks ago, she said: "We've been publishing strong-worded editorials that point out this peace deal wasn't really what the world wanted to see in it. But the world wants to see what the world wants to see."
In particular, the Nobel Committee recognized Abiy for his dramatic visit to Asmara, capital of next-door Eritrea, to meet the Eritrean president Isaias Afwerki and announce that the two countries would end their twenty years of hot-and-cold war. It was a dramatic gesture, and people in both countries took to the streets in celebration.
The standard storyline is that all this is a regrettable bump on the road to reform.
It is standard practice in such circumstances for the Nobel Prize to be shared between the two peacemakers, but in this case Abiy alone was lauded. The reason, presumably, was that Isaias is a notorious autocrat, despot and dictator—his model of rule surpasses the modern vocabulary for absolute power. Eritrea has neither constitution, media, nor parliament. Its citizens leave the country, legally or illicitly, at the first opportunity to escape the crushing repression and especially the indefinite, unpaid, and dehumanizing national service that is compulsory for all school graduates. Isaias justified keeping Eritrea as a garrison state because it was, he said, threatened by its much bigger neighbor. But when peace came, there was no demobilization of his vast army, no relaxation of his total control. A remark that Isaias made a few days before the peace signing—that it was "game over" for the TPLF—began to take on a more sinister meaning. The Eritrean despot was not just welcoming the eclipse of the old Ethiopian regime that had threatened him, he was planning their annihilation.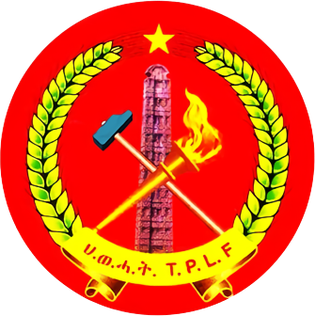 Isaias is a hard-bitten old political manipulator. He advised the impressionable Abiy to treat the peace deal as his personal achievement. The Ethiopian prime minister's mission to Eritrea had been authorized by the ruling party, but Abiy didn't report back to them or explain the details to parliament. The text of the peace agreement they would sign in Asmara on July 8–9, 2018, had already been hammered out decades earlier by the African Union (AU) in December 2000, when active hostilities ended (even while disputes endured). Meanwhile Abiy and Isaias missed the 2018 African Union summit (June 25–July 2)—the first time that an Ethiopian leader didn't attend the continental summit since the very first one in 1963. The assembled African leaders would have applauded the agreement, but they would also have asked for the details for how it would be implemented in line with the African Union's commitment to democratization and human rights. Instead, after meeting is Asmara in early July, Abiy and Isaias flew first to Abu Dhabi and then to Jeddah in September, where they signed an anodyne text averring friendship and cooperation. The content of any substantive deals they reached there stayed secret.
Tsedale wrote in the Addis Standard that Ethiopians should give Abiy the benefit of the doubt but added that it was essential that he was transparent with the Tigrayans, who had good reason to fear Isaias's intentions.
In past years the Nobel Prize has been given to peacemaking institutions, such as the European Union, the International Committee of the Red Cross, and United Nations agencies. (The 2020 award went to the World Food Program.) Yet the African Union—which has pioneered principles such as "non-indifference" to grievous human rights violations (which resembles the UN's "responsibility to protect" civilians at risk and is incorporated as an article in the AU's Constitutive Act), rejection of military coups, and the norm of collaborative peacemaking—hasn't been honored. Western leaders prefer to see peace in Africa as the work of inspirational individuals. In some cases this is warranted. In Abiy's case it was premature, to say the least.
Abiy is a devout Pentecostalist who avows the power of love to conquer all, literally. His public speeches sometimes veer into the language of an inspirational preacher calling on the congregation to suspend disbelief and await a miracle. For Abiy, the Nobel placed him above criticism. It was a signal, he averred, that Europe and America had fallen in love with him. In that regard he may have been right. Until today, many diplomats in Addis Ababa desperately want to believe that everything will turn out all right—and don't want to admit that they got it wrong two years ago.
Abiy gave high-profile government posts to a number of Ethiopian human rights activists: supreme court president, head of the elections board, and head of the Ethiopian Human Rights Commission. He appointed a woman as president, a ceremonial position but a hugely symbolic step. Many of these Ethiopians still give Abiy the benefit of the doubt, hoping perhaps that the stories they hear from Tigray turn out not to be true, or that the reform agenda still has life in it. President Sahle-Work Zewde is a former diplomat and senior United Nations official and a person of integrity. She travelled to the Tigrayan city of Mekelle and visited a hospital to comfort survivors of rape. They booed her. She was visibly shocked.
At the heart of the Ethiopian government is a desperate cover-up. Many others still want to believe that they can salvage their much-cherished reform agenda from the wreckage. But that has become confabulism—an imaginary alternative road that cannot now be travelled.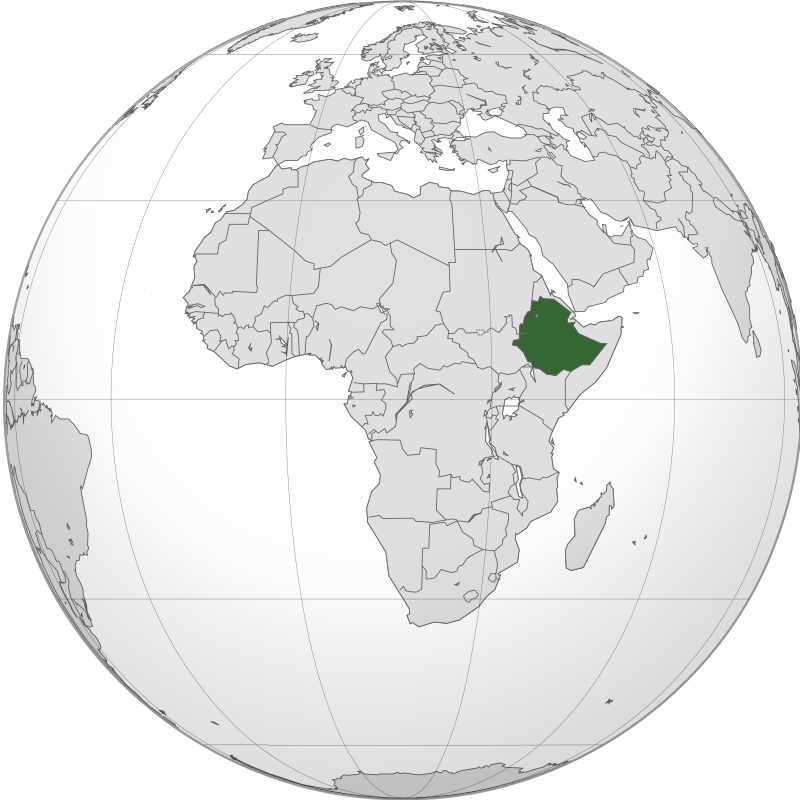 It's extraordinary that in the third decade of the twenty-first century, an entire region can be entirely cut off from telecommunications. But this is what has happened to Tigray. Phone lines and Internet were cut as the war began. The government blamed the TPLF, which doesn't seem credible.
After the capture of Mekelle at the end of November, there was literally no communication from most of the province. The TPLF leadership and many of educated and professional people fled to the mountains. They had some satellite phones, but electronic surveillance picked up the signals and drones targeted their locations—a brutally efficient way of silencing the opposition. Others were targeted by death squads, including the widely revered former foreign minister, Seyoum Mesfin, murdered on January 13. Pictures show him lying bloodied next to his walking stick—aged seventy-one, he had a back injury and walked with difficulty. With him were two other veterans, one blind and an amputee, the other convalescing from heart surgery. The official story was that they died in a gunfight resisting arrest.
On January 19, attackers shot and killed a reporter with Tigray TV, Dawit Kebede, and his friend, Bereket Berhe. Many other journalists were arrested, harassed, or intimidated; newspaper editors were handed the editorials they had to publish if they were to stay in business. Just yesterday a BBC Tigrinya correspondent in Mekelle, Girmay Gebru, was arrested, even though he hadn't filed a story since November.
The communications vacuum was filled by rumors, some of them legitimized by organizations that should have known better.
There was also more subtle pressure. International news outlets were deluged with complaints from Ethiopian embassies about "bias" and had to devote time and effort to responding to every smallest challenge—leading them to the kind of over-zealous fact-checking that slows down news reporting and mutes criticism. In columns I wrote for the BBC, I was told that I could not describe it as a war (only a slide toward war), that singling out the Amhara authorities for responsibility for encouraging ethnic violence could be seen as "anti-Amhara racism," and that I couldn't quote Mulugeta's words from Tigray because "he isn't a neutral observer." Because direct calls from the areas not held by the government were so rare, the information passed couldn't be triangulated—confirmed by two other independent sources—and wasn't considered reliable. Editors elsewhere told me that I needed to beware of "propaganda from both sides." The TPLF was actually totally silent—its first official statement for two months was made on January 30.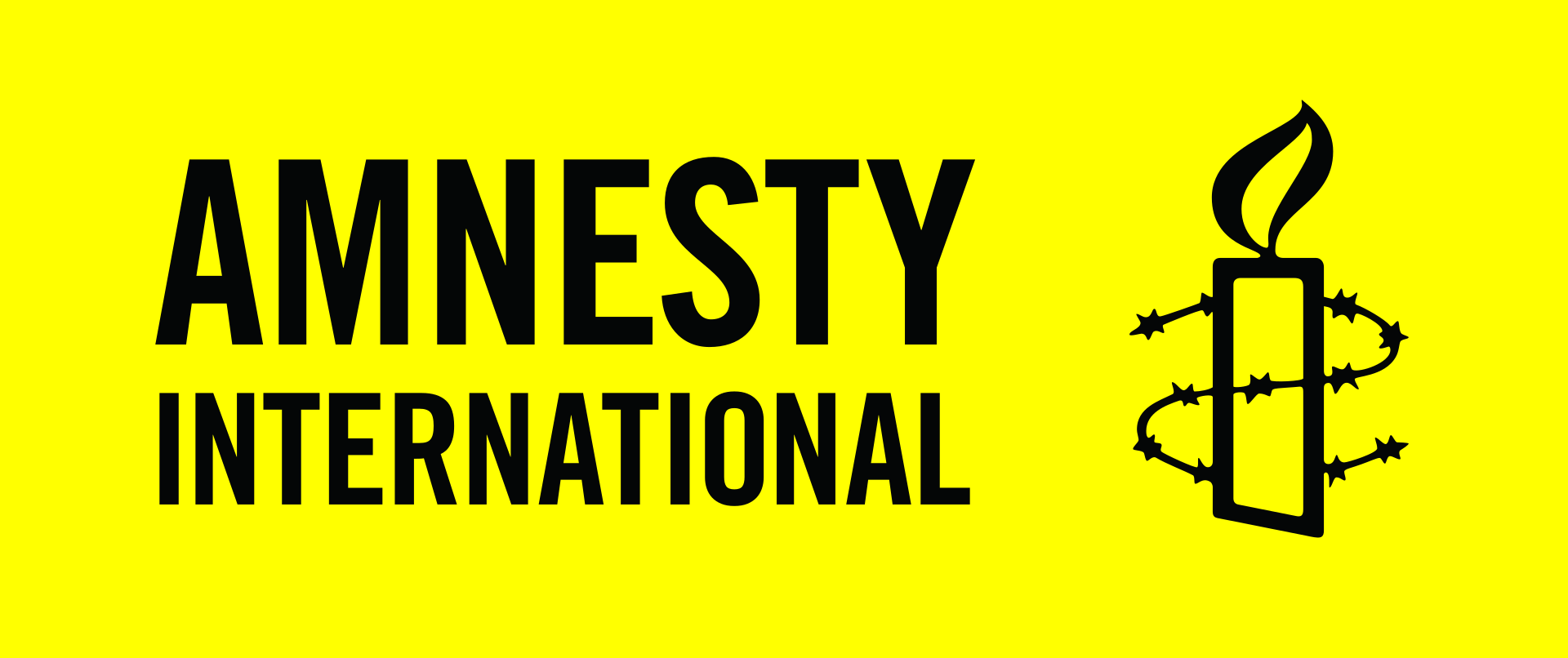 The vacuum was filled by rumors, some of them legitimized by organizations that should have known better. Five days after the war began there were reports of a massacre in the small town of Mai Kadra, close to the Sudanese border. Amnesty International rushed into print. Its report, published three days after the killings, said it "has not yet been able to confirm who was responsible for the killings, but has spoken to witnesses who said forces loyal to the TPLF were responsible for the mass killings."
Close reading of the report shows that just three witnesses gave this testimony, and their claims hadn't been corroborated. Speaking off the record, a human rights investigator who spent weeks talking to survivors and witnesses from that same incident told me that
As the saying goes, a falsehood flies around the world while the truth is still lacing up its boots. More careful research found that there were many Tigrayan victims in Mai Kadra too, killed by Amhara militia. And under the cloak of silence, far vaster crimes were being perpetrated.
Every government critic also has to put up with a torrent of abuse on social media. Abiy has encouraged this. He tweeted a message condemning foreign analysts of Ethiopia as friends and apologists for the TPLF determined to sabotage the project of making Ethiopia great again:
Amid the torrent of abuse are some reasoned critiques that warrant devoting time to a reasoned debate. Notably, why did we not call out the TPLF for the Mai Kadra massacre?
The Eritrean leader Isaias Afewerki has followed another informational strategy: silence. He has said nothing. Yet Eritrea has committed its army to the war: Eritrean military sources and Tigrayans such as Mulugeta estimate that about 80,000 Eritrean troops are in combat inside Tigray and that they are the occupying power in the northern third of the country. The massacre in Axum was perpetrated by Eritrean soldiers. The military operation in Gijet is mounted by Eritreans. Still the status of the Eritrean war effort isn't clear. In February Isaias gave his first interview—more of speech—to Eritrean television since the war began. He never once mentioned the Eritrean troops in Tigray, saying only that he was "working to shoulder our responsibilities." In November, the Trump administration's Assistant Secretary of State for Africa, Tibor Nagy, had praised Eritrea for its "restraint" after the TPLF fired rockets at the Eritrean capital, Asmara. He expressed his thanks to Eritrea for "not being provoked" into joining the conflict, which amounts to a denial of their role. So did Abiy, who assured the UN Secretary General Antonio Guterres that the Eritreans weren't involved.
The United States and European Union have both called on Eritrea to withdraw. But the official silence from both Asmara and Addis Ababa has done its job. We don't know whether the Eritreans were invited in—and if so on what terms—or whether Isaias took his own initiative. So lawyers and diplomats can't determine whether it is an international or a non-international armed conflict, and whether Eritrea counts as an occupying power. Such seeds of confusion are enough to feed those who prefer to prevaricate, among other things making it unclear how to raise the conflict at the UN Security Council.
The brute fact is that the Ethiopian army has collapsed in most of Tigray, and it is the Eritrean army that is doing most of the fighting against the Tigrayans.
Equally remarkable is the silence over the foreign power that provided and flew armed drones. In November and December, Mulugeta said that the drones were "devastatingly effective" and had been the crucial military factor. He thought he knew who was responsible: "The Emirates effectively disarmed Tigray. [Their drones] started killing tanks, then howitzers, then fuel, then ammunition. Then they started hunting small vehicles, targeting leaders, all over."
He has good reason to suspect the United Arab Emirates. Six years ago, shortly after entering the Saudi-led coalition in Yemen, the UAE leased the Eritrean airbase and port of Assab for its Yemen operations including drone flights. In November, when a Chinese-made drone was photographed on Assab runway, suggestions that it might have been flying to Tigray were rebuffed on the grounds that it was likely heading for Yemen. However, after the incoming Biden administration announced it was ending its support for the war in Yemen, the Emirati defense minister tweeted that its operations had ceased in October. He didn't address the question of what his drones might have been doing after that date. Since late January, Tigrayans report that armed drone flights have ended. At the same time, the UAE started packing up their Assab base. The Emiratis have some questions to answer.
Perhaps the most astonishing silence is over the humanitarian crisis. Over the last twenty years, humanitarian agencies have developed a sophisticated system for collecting and analyzing data about food availability and consumption, child malnutrition, and other indicators of hunger. This means that terms such as "humanitarian emergency" and "famine" are used in very precise ways to refer to specific, verifiable levels of distress. The Famine Early Warning System network (FEWS-NET), run by the United States Agency for International Development (USAID), publishes detailed maps and projections for food crisis and response needs, and the UN-coordinated Integrated Food Security Phase Classification system undertakes twice yearly rigorous scrutiny of the data to determine which of five phases—normal, stressed, crisis, emergency or famine—applies to the populations of concern.
The problem with these systems is that when there's no information, the humanitarian data analysts can't make a determination. And this is the case in Tigray. Before the war, because of the meager harvests reaped from the region's stony soils and a plague of locusts, about a quarter of the region's six million people were expected to need assistance this year: Tigray as a whole was "stressed." Today, FEWSNET maps most of the region as "emergency"—a strikingly rapid deterioration. That's a well-informed guess. Humanitarian workers have been able to get access to only about 20 percent of Tigray; for almost all rural areas we simply don't know.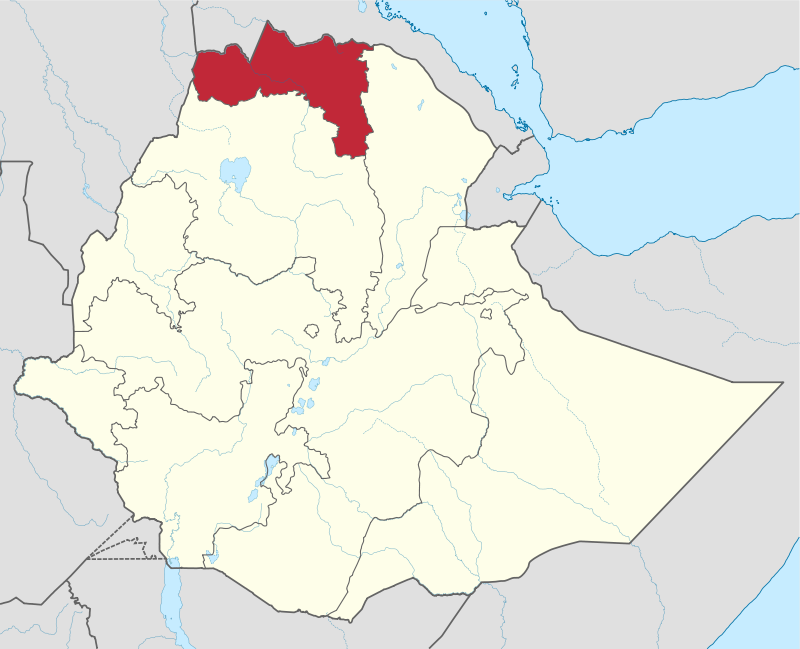 The problem with data systems put in place by humanitarian agencies is that when there's no information, the humanitarian data analysts can't make a determination.
What we do know is that the belligerents are committing starvation crimes at scale. Every story tells of troops destroying food supplies, stealing or killing farm animals, and burning of destroying harvests. They have looted hospitals and clinics; there are almost no medical supplies. With electricity cut off in towns, water pumps aren't functioning and people are drinking water from rivers and ponds. Hundreds of thousands, perhaps well over a million, have left their homes. Eritrean troops are routinely described as the worst culprits, but Amhara militia have ethnically cleansed a swathe of western Tigray, forcing out Tigrayan farmers.
"Famine is coming," said Mulugeta on the phone. He's right. In just three months farmers need to plow their land and plant next season's crops. If the fighting isn't halted and aid isn't delivered at scale, today's "emergency" will deteriorate, and there's only one classification that is worse: full-blown "famine."
The Ethiopian government agreed to issue permits for a few dozen aid workers in early February. The UN heralded this as a breakthrough, but it is nothing of the sort.
An emergency relief program requires a coordinated, systematic response. International agencies should be able to travel widely and make an overall assessment of what is needed where. They are accustomed to these challenges: it can be done rapidly. They need to be able to deploy teams that include logisticians, nutritionists, health workers, water engineers and others. They need to be able to coordinate among agencies and with the government. Ethiopia is used to this: in 2015 it scaled up a drought response across a quarter of the country, reaching over ten million people, in a matter of weeks.
Instead, the Ethiopian government is issuing a handful of permits for individually named aid workers for specified locations, and in a parallel process permitting limited amounts of aid supplies to travel—not necessarily to the same places. On February 1, Jan Egeland of Norwegian People's Aid, former head of the UN Office for Coordinating Humanitarian Affairs, said, "In all my years as an aid worker, I have rarely seen a humanitarian response so impeded and unable to deliver in response for so long, to so many with such pressing needs." A month later, senior aid workers concede privately that the response is still pitiful.
Tigray has reached the point at which every worst fear is coming true, in which every better-scenario assumption has been shown to be wishful thinking.
Part of the problem is that a permit issued by the federal government may be respected by the national army, the skeleton administration in Mekelle, and the Amhara militia, but it won't work for the Eritrean forces and the Tigray resistance—and the latter two control most of the territory and are engaged in the real fighting. Humanitarian agencies are used to these circumstances too. In places as diverse as Afghanistan, Congo, and Yemen, they negotiate access across front lines and hammer out cessations of hostilities to supply food and medicine. Not here, because the Eritreans are not officially present. And Addis Ababa refused to say it is fighting a war with the Tigrayan defense forces—still less that that rebel army has de facto control of huge areas of the countryside.
Yet the humanitarians play along. They too have been intimidated. The agencies fear being expelled from Ethiopia if they speak out; their staff fear being fired if they make anything other than bland statements that there is a crisis and they are working to help solve it.
We shouldn't blame the front-line humanitarians: their job often means they need to sup with the devil to feed the starving. We can and should blame the diplomats. In May 2018 the UN Security Council unanimously adopted Resolution 2417 on armed conflict and hunger. It was crafted precisely with a situation such as this in mind. The resolution requires the UN Secretary General to report swiftly to the Security Council if armed conflict is threatening widespread food insecurity and reminds member states that the use of hunger as a weapon may be a war crime. Yet until now the UN and its Security Council members have only held informal briefings and discussed how the general procedures for operationalizing this resolution could be firmed up.
The Biden Administration is now moving. Secretary of State Antony Blinken issued a press statement on Saturday:
That's a start.
Assessing Ethiopia's crisis in Tigray does not permit the luxury of time, waiting for accurate and fully cross-checked humanitarian data, verified human rights reporting of mass atrocities, or legal clarification as to whether the Eritrean role constitutes an occupation, whether it is an international armed conflict or a non-international armed conflict. We are not dealing with a court of law in which the belligerents should be treated as innocent until proven guilty. Tigray has reached the point at which every worst fear is coming true, in which every better-scenario assumption has been shown to be wishful thinking. And to make matters worse, it is a problem from hell that the Biden administration could well do without and which the United Nations would rather wasn't happening. Aid donors, their budgets squeezed and their staff mobility limited, don't want to face the prospect of a complicated and hugely expensive crisis.
We know enough to have reasonable fear that a crime and a tragedy on a truly enormous scale is unfolding. We can be grimly confident that Isaias doesn't want the world to know about his campaign of extermination so that he can create a fait accompli and bargain over the aftermath. We can be sadly sure that Abiy is at minimum complicit in starvation and mass killing and that his reassurances are fantasy. There can be no more indulging him with the benefit of the doubt. We shouldn't have to wait until we count the dead children before declaring famine or confirm the mass graves before we call out crimes against humanity. If the worst is indeed happening, we won't be able to say we didn't know.
This article and lead image is republished from Boston Review under the MIT license and first appeared in the Somaliland Chronicle