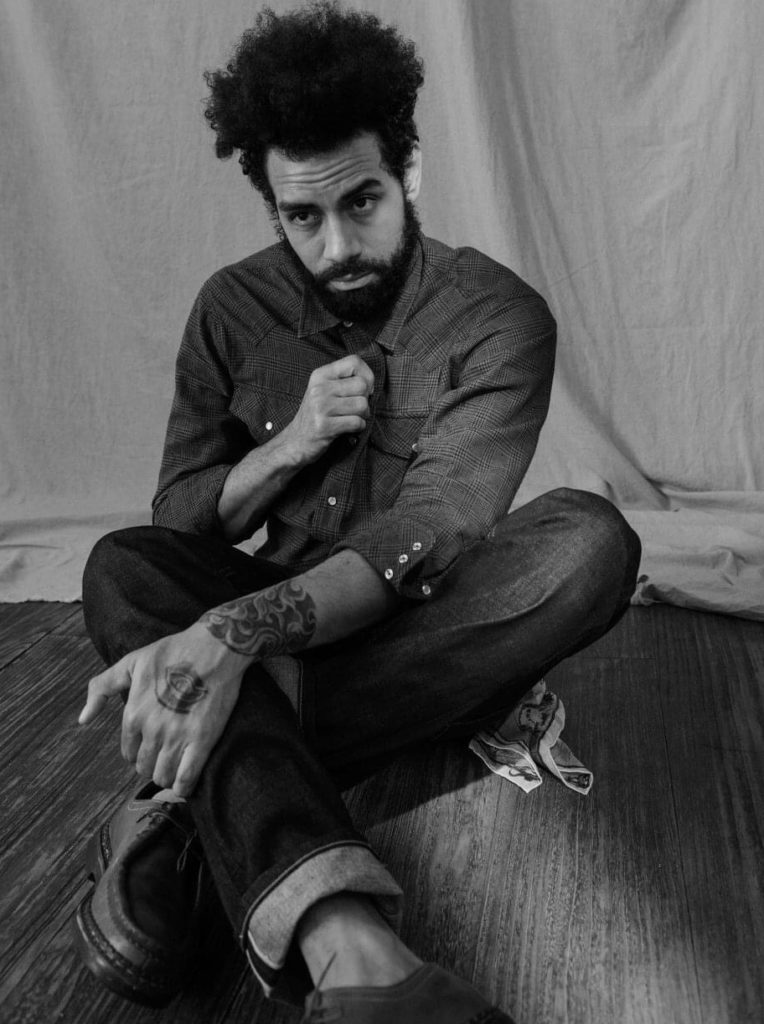 Please tell us a little about yourself.
My name is Daniel Black, I'm an Afro Latino Born and raised in Jackson Heights, New York City.
My mother is Colombian and my father is from the Dominican Republic. I'm what you would call a 3rd generation immigrant.
Currently I've been living in Taipei for the past 6 years running my event production and management company Level Up Experiences.
It's become a vehicle to bring a little taste of New York out here to Taipei. So far we've been operating successfully for the last 5 years working with a number of talented collaborators and artists in various fields running the spectrum from art and music all the way to building awareness about mental health.
What is your connection to the Black Lives Matter movement in Taiwan?
As of this moment I'm in full support of the Black Lives Matter movement here in Taipei.
I will be volunteering on Saturday with the Solidarity Rally in 2/28 peace park that was organized by the Black Lives Solidarity Global Initiative in cooperation with MOWES (Moving Women Establishment).
Is the movement here recognised by other groups in the U.S.?
As of now in my understanding that is the goal.
But it's now about taking the steps to show that Taiwan is about solidarity with the BLM movement and expressing that with gatherings like last Saturday with the Taipei is Listening forum where over 400 people gathered to further the conversation about race and privilege as well as thoughts on the protests happening across the globe.
This Saturday organized by the Black Lives Solidarity Global Initiative in cooperation with MOWES is a continuation of that discourse in terms of showing up and providing that support as well as learning more about why this is necessary.
So it's one step at a time but it seems like it's all in the right direction.
This weekend will be your second event to raise awareness of institutionalized racism. Can you tell TTT readers about that?
As I mentioned I'm merely an eager volunteer but the act of writing about institutionalized racism is a feat that can't be done in one interview.
There are a multitude of academic papers, books and speeches speaking on the topic.
I would say if they'd like to learn more come this Saturday to the rally where you can not only gain a better understanding but be a part of the solution in some shape or form.
Is it a concept local Taiwanese have taken on board?
So far from what I've seen there is an embrace of trying to understand a concept that is not as prevalent here. There is empathy and open-mindedness that is apparent.
Last week government spokeswoman Kolas Yotaka mentioned issues related to racist feeling here in Taiwan. Is that something you have experienced yourself?
Unfortunately yes, there have been instances where it seemed like my very appearance coupled with the fact that I'm not Taiwanese garnered a reaction that were reminiscent of some of the racists things that happened back home.
As a small business owner of color I sometimes have to rely on my business partners who are Taiwanese to legitimize our company to potential clients. Having to pretend to be an employee rather than the head of the company in some situations.
The micro-aggressions can be very real.
Experiencing certain questions and reactions that I feel would not happen if I were white or Taiwanese can be extremely disheartening and upsetting.
There have also been instances where just the act of showing up in certain places in Taipei have incited a very apparent negative response that I would attribute to xenophobia and racism.
The ways I dealt with it was to speak with friends about it and try to move on, but it still has an effect on the mental state.
It could range from service in a restaurant to being denied entry to a lounge. It could be the whispers or voicing generic stereotypes that may seem harmless but can be anything but.
Thankfully the amount of racially motivated violence isn't as extreme here in Taiwan to my knowledge which does provide a level of ease but that doesn't take away from what's happening in other parts of the world.
In most cases it makes that much more apparent.
There have been claims that other groups around the world seeking attention have tried to manipulate BLM movements to their own ends. I have heard this claim in Taiwan with regards to feminism activists trying to 'hijack' the movement here. What are you feelings in this regard?
Honestly don't think that's the case at all in Taiwan.
If anything it is the way in which a lot of organizations based here are coming together that is amazing.
It is about the solidarity amongst gender, race and identity to make sure that we can show that Taiwan is really about seeing what is going on in the international community and not just sitting back and watching but actively participating in fighting for equality on multiple levels.
Finally, in an ideal world, six months from now, where do you think we will all be?  
In an ideal world… well there is no such thing.
This world and the people in it are constantly a work in progress. I honestly hope the momentum keeps up and it continues to force change across the globe and hopefully pushes us as species to recognize that we still have a lot of work to do but not being afraid to speak up, act out and keep pushing to make that change a reality.
I hope we don't go back to normal but create a new one.