US President Donald Trump's re-election campaign took a major public hit on Saturday evening in Oklahoma when a much lower than expected number of people turned out to greet the president on a visit to the state.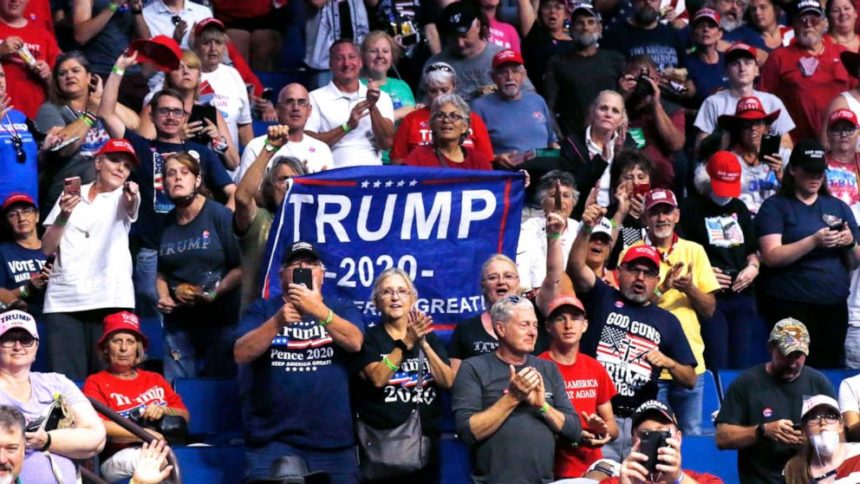 The president's 2020 campaign staff at first indicated the Bank of Oklahoma Center in Tulsa was close to capacity, but the local fire service put the number of those in the building when Trump spoke as around 6,000. The facility can hold 19,000.
The president had said he anticipated up to a million to turn out according to some reports in the U.S. media over the weekend.
Trump's campaign directer Brad Parscale was reported as saying "phony ticket requests never factor into our thinking" on the back of claims that left wing opponents of the president had made fake ticket reservations, adding "(l)eftists and online trolls doing a victory lap, thinking they somehow impacted rally attendance, don't know what they're talking about or how our rallies work."
Claims online by some former staffers of the president and others included mention of teenagers registering for hundreds of tickets at a time, with the intent of making the president look bad.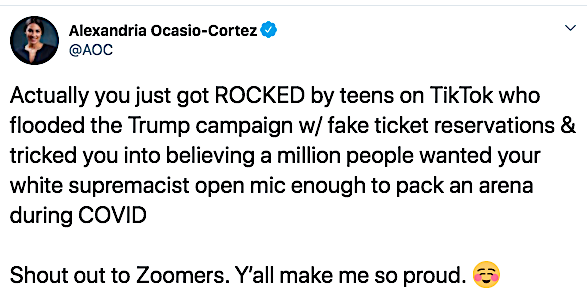 One popular figure in the opposition Democrat ranks, Alexandria Ocasio-Cortez, went on record supporting those supposedly causing confusion for the Republican president saying how pleased she was that fake ticket reservations had tricked the campaign staff of President Trump "into believing a million people wanted (his) white supremacist open mic enough to pack an arena during COVID" before giving a "Shout out to Zoomers" claiming she was "so proud."
The Tweet by the former bartender from New York has been dismissed by many in the U.S. as the latest in a long line of childish missives posted by the first-term member of congress, but will have little real effect on her own campaign for reelection in a solid-Democratic area, despite losing her own campaign spokesman in March, and struggling to win over local union forces.