Taiwan's CPBL, the first professional baseball league to start playing in 2020, has announced its schedule for summer-break make-up games.
Earlier in the season a number of games were cancelled because of Taiwan's 'Plum Rain' season and its associated heavy rain front that renders ball parks across much of the north of the country a quagmire for several weeks each spring and early summer.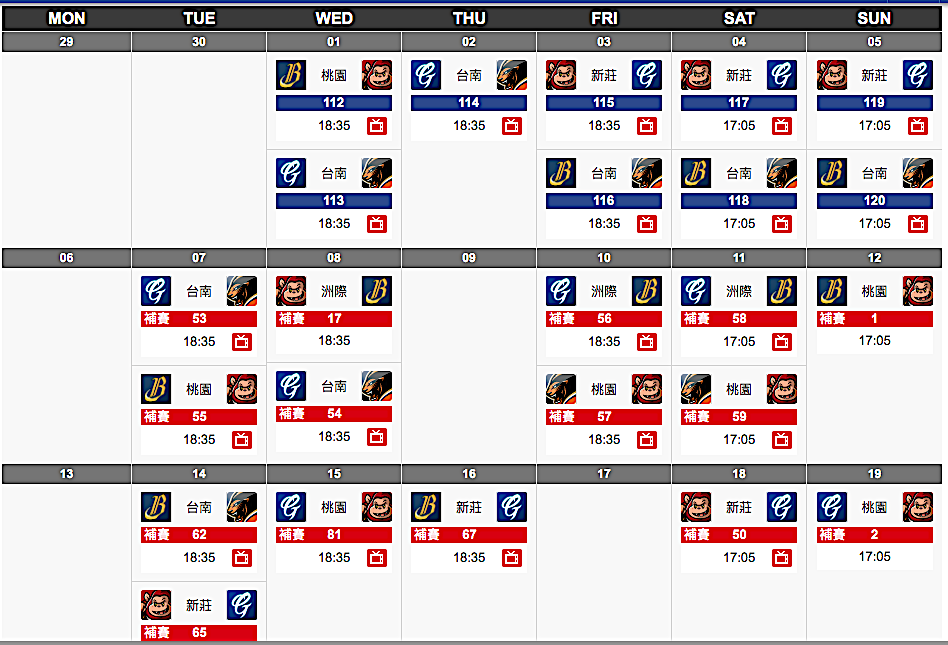 All games will take place between July 7th and the 19th. As is usual for the CPBL, no games will take place on Mondays.
The Fubon Guardians and the Rakuten Monkeys, based in Xinzhuang in New Taipei City, and Taoyuan, both in the rainy north of Taiwan are each involved in nine of the 15 games, with the CTBC Brothers from Taichung involved in seven make-up games.
The Uni-Lions from Tainan in south Taiwan, typically a much warmer and drier part of Taiwan play just five make-up games.