China is soon going to see a surge in intellectual dominance ripping-off the dictatorial existence that its people have been living under for decades.
The dissension, reportedly started among intellectuals who were once described as (the) 'stinking ninth' in the Maoist era, may culminate in unrest in some areas of the country.  
Going by media reports reaching New Delhi, the uptrend of peoples' dissension against President Xi Jinping is being covertly organised in different countries of the world, despite a hawk-eyed vigil by its two top-notch intelligence agencies (Guoanbu and Gonganbu) with their worldwide networks.
The 'ruthlessly loyal' sleuths of 'Master Xi' have informed him of the chill festering in the ranks of pro-democracy and anti-communist party activists.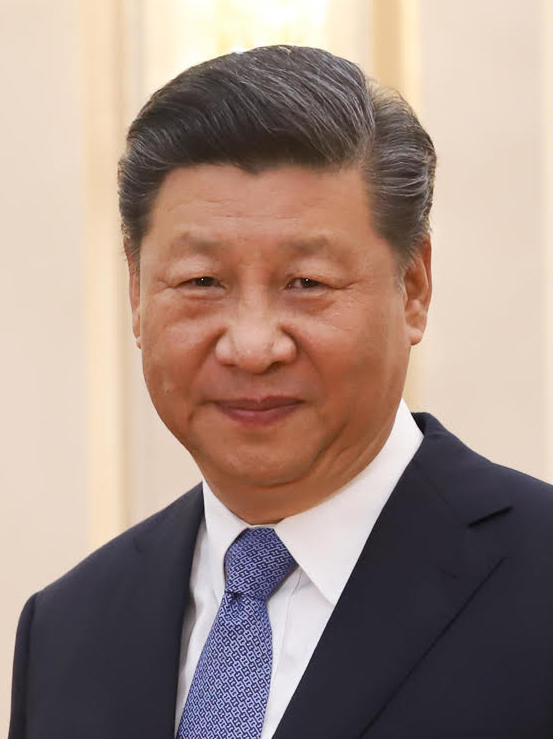 The president, however, has gone with instinct, and his time-tested techniques of arm-twisting and pressure tactics – and banked strongly on China's weaponry of aggression, deceit and expansionism, (denied by his very own foreign minister) that had been applied in Tajikistan to proudly snatched away a part of the landlocked Asian nation.
He had deliberately forgotten his two-stage development programme (October 24th, 2017) in which he outlined China (becoming) a 'great modern socialist country'. 
With fear hidden in his heart but his ever present towering ego overpowering his sanity, Xi Jinping has also made border claims on the eastern side of the 'Drukyul country of the Drokpas (Bhutan) throwing to the winds a 1988, bilateral agreement to maintain peace and tranquillity in the region. 
The worrisome Xi government also recently arrested a 57-year old professor of law, and scholar, from the prestigious Tsinghua University called Xu Zhangrun  (July 6th, 2020) on the somewhat flimsy grounds of visiting  prostitutes, though the professor's behaviour was reportedly an open secret amongst his peers.
It is more likely the professor was whisked away  by the police for penning critical essays against the president, and his ruling Communist Party.
The professor's family and university colleagues too were shocked, and told the Washington Post two days later that everything surrounding his detention remained unclear. 
Surprisingly, he had been under house arrest for some time, and prior to that, in 2018, Chinese intelligence sleuths were shadowing his movements and monitoring his contacts, the well known branch of western media claimed.  
Shanghai based historian Xu Jilin had mentioned as early as in 1984, that 'independent criticism' against the powerful government would become a collective and powerful crusade in the coming years.  
It may be recalled that in 2018, a report by Alexendra Ma in Business Insider said that 'China could go to any extent to quell any form of dissent against the ruling party which has over time attempted to muzzle critics by making them disappear without a trace, or locking up those close to said critics – as (a form) of blackmail'.
Similarly, an attorney, Wang Quanzhang, who was defending political activists was arrested in 2015, and to date, nobody has seen or heard of him; all efforts by his wife and friends  to meet him have ended in dead ends.
 Whats more, the US-funded Radio Free Asia has also reported how the family living outside the country were being harassed, and blackmailed to effectively tie a leash to their relative for supporting a 'pro-democracy' appeal in Beijing.
Radio Television Hong Kong ( RTHK) too is already feeling the pressure of the draconian security law passed on the city, and its popular show 'Headliner' is reported to be changing its editorial policy to evade any reference to a senior journalist of Press Trust of India (live wire news agency), Subimal Chaudhary who told The Taiwan Times that China could never be trusted, and had time and again devised methods to penetrate into Indian territory to attempt to capture it. 
Such incidents, and Xu's detention, have sparked a silent outrage against the Chinese leader, and have dented his image on the international stage.
Bordering countries are sitting on a powder keg ready to join the discordant intelligentia to upscale the dissension against him, and are in a form of turbulent anger at his increasing assertiveness. 
Xi's rigidity will one day take him to his very own Waterloo, and will crack the economic and political backbone of China if he does not soften his stance now. 
"China is demanding high levels of political skill and patient diplomacy to avoid serious conflicts," says Roy C. Smith, in his research paper titled, China's Next Ten Years, published in The Independent Review. 
And Google's decision to abandon plans to offer a major new cloud service in China along with people in Hong Kong who staged a rally in support of China's Uighurs are pointers to what the future holds for President Xi.
The fallout will likely be visible at the artificial intelligence conference at Shangai amidst the participation of giant tech companies. 
An Indian businessman who frequently visits Beijing, said, under condition of anonymity, that the Chinese were fickle-minded and would keep on prolonging a discussion till commercials went in their favour. 
In a report by Al Jazeera, an investment of over US$60 billion in the China – Pakistan Economic Corridor, a part of China's Belt and Road Initiative, has long worried Beijing because it goes through Pakistan Occupied Kashmir (POK), part of which has been bombarded by India's forces.
In the event of an escalation of problems between India and Pakistan, and POK coming into the possession of India, things would become much tougher for China were they to try and complete the corridor in the Gilgit – Baltistan region.
The scenario is therefore grim for Xi, as international aid organisations are now wary of the promises of Chinese leaders which generally come with strings attached.
People want to live under an umbrella of democracy, and dissension is their voice.