Thailand Sunday reached an important milestone in its battle against the COVID-19 pandemic by posting its first 24 hour period in recent months with no new cases of the virus reported nationwide.
In an announcement made by the government in Bangkok, Thailand's Centre for COVID-19 Situation Administration said on Sunday that no new cases of the virus had been detected in either those arriving in the country from overseas or in cases of local transmission for the 24 hours prior.
As a result, the number of confirmed cases of coronavirus in Thailand remained at 3,411 overnight.
Figures available from official Thai sources indicate that 95.34% of these cases – totaling 3,252 people – have already recovered, with 101 people still undergoing treatment in hospital.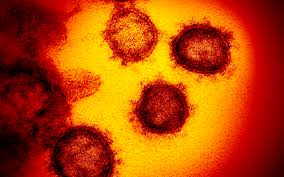 Of the total, 2,444 are confirmed as local transmissions with 474 cases imported and detected in the nation's quarantine facilities after arrivals of travelers from overseas.
Thailand's total death toll during the pandemic remains at 58, and has done so since June 2nd.
Most cases, as might be expected, 1,839 in all, have been detected in or near Bangkok, the capital.
Northern Thailand has been the least affected area with just 95 cases found to date.
On the global front, over 25.4 million people have now contracted COVID-19 with the death toll worldwide now approaching 851,000.
The U.S. remains the worst affected nation on earth with over 6 million cases and almost 187,000 deaths reported to date.