China Monday accused India of being behind the latest increase in tensions on their shared Himalayan border in the Pangong Tso area near the so-called line of actual control (LAC) in the east of Ladakh, and followed up with a demand that India immediately withdraw its troops in the area.
The accusations center on Indian troops in the LAC allegedly crossing over from the southern bank of the Pangong Tso Lake, and the Reqin pass.
The People's Liberation Army (PLA) also said they were in the process of taking"countermeasures".
Later, China's official news agency, Xinhua quoted regional spokesman Senior Colonel Zhang Shuili"…on August 31, the Indian army broke the consensus reached at the previous multi-level talks between the two sides and illegally crossed the line again near the south bank of Pangong Lake and the Reqin pass, making a blatant provocation and causing tension at the border".
Zhang continued "China is strongly opposed to the Indian move, which grossly violates China's territorial sovereignty, seriously undermines peace and stability in the China-India border areas, reneges on its commitments and betrays its loyalty."
"We solemnly request the Indian side to immediately withdraw its illegal occupation and control forces, strictly control and restrain its frontline troops, earnestly abide by its commitments and avoid further escalation of the situation," he added.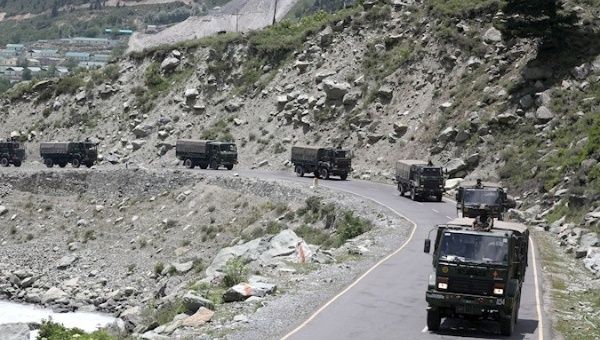 China's foreign ministry also weighed in saying that troops from the PLA never venture across the LAC.
"Chinese border troops always strictly abide by the LAC. They never cross the line. Border troops on the two sides have been in close communication regarding the issues on the ground," foreign ministry spokesman Zhao Lijian said.
Also on Monday, the Indian army in the region said Chinese troops were trying to cause an incident, but later reports indicated that a  Brigade Commander-level flag meeting between the opposing sides was taking place at Chushul.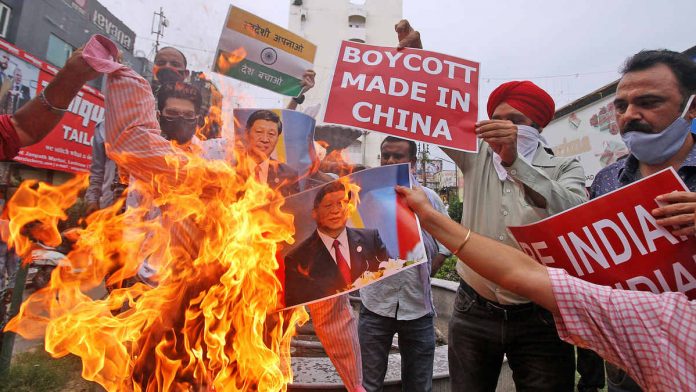 For several months the India – China status quo has been maintained following a bloody hand fought battle that led to around 20 Indian fatalities and an unconfirmed number on the Chinese side thought to be in the region of 40.
Following the initial clashes the Indian government and populace have worked to boycott and ban a number of Chinese made or Chinese linked products, with many taking to the streets across the subcontinent to voice their displeasure over Beijing's latest territorial ambitions.