In a rare example of interaction between the Thai king and one of his subjects, video has emerged of King Maha Vajiralongkorn calling a pro-royalist supporter brave, and thanking him for his part in the ongoing protests across Thailand.
The nation has been hit by anti-government and anti-monarchy protests for several months, in which tens of thousands of students and others have taken to the streets demanding the current prime minister step down and rules surrounding public discussion of the monarchy be eased.
And although largely peaceful events to date, late last week pro-monarchists also started to take to the streets across the nation to oppose the calls for change affecting the nation's royal family.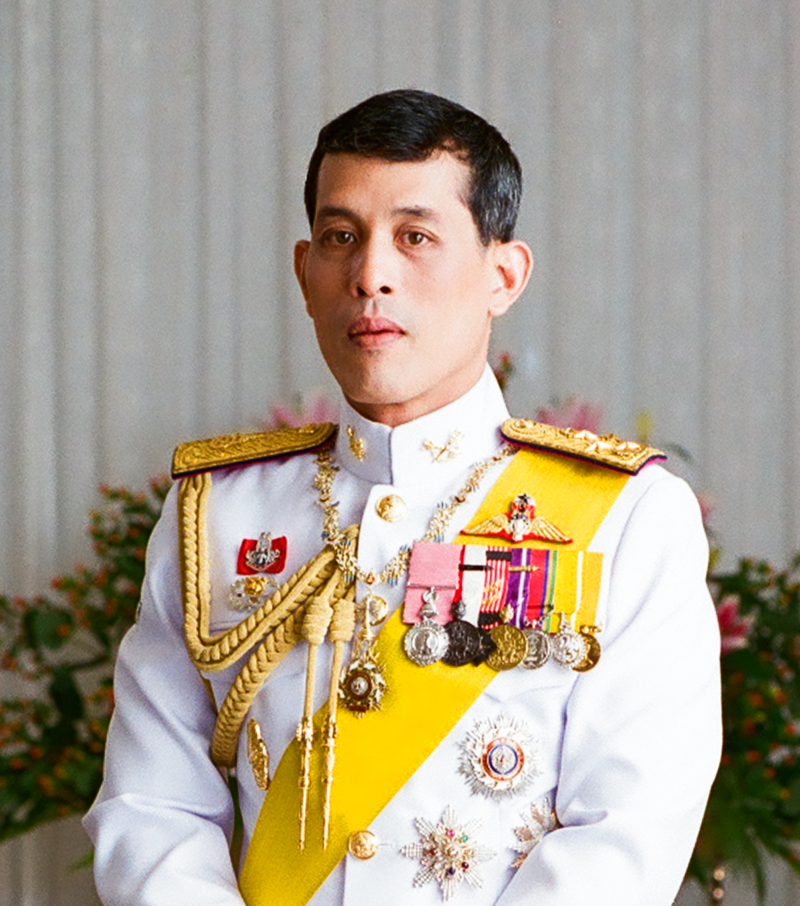 The king was recorded saying "Very brave, very brave, very good, thank you" to a man holding a picture of his late father Bhumibol Adulyadej who died in 2016.
When video of King Vajiralongkorn saying this emerged on various social media channels it was taken by some as a royal endorsement of the pro-monarchy cause.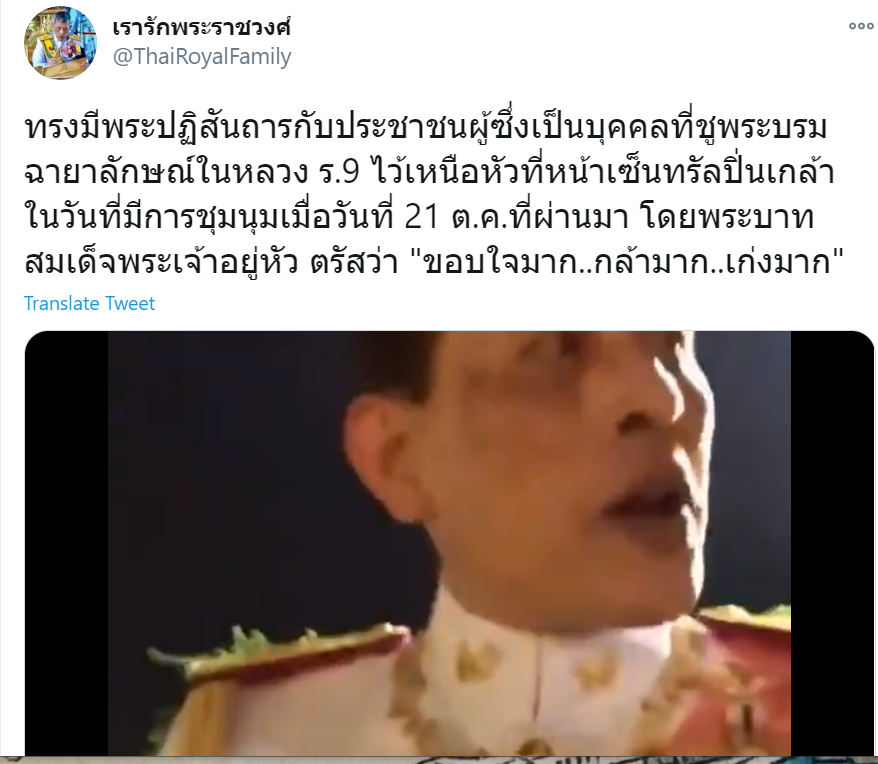 Although King Vajiralongkorn is said to spend more of his time living in Germany than in his native Thailand he rarely has cause or opportunity to interact with commoners although he himself is revered by tens of millions of the almost 70 million population. 
The move did not go down well in all sectors of society, however, with protesters using the king's interaction with the man to claim his opposition to the protests was now evident – and as a result claiming their eyes had been opened to this in a #23OctEyesOpened hashtag that briefly went viral on social media.
More protests are forecast Sunday in Thailand, and for the coming week.