In news reports from the Taiwan government's Central News Agency (CNA), Taiwanese authorities will soon open an office to help those looking to escape from Hong Kong seek asylum in the island nation.
In an announcement made by the minister of Taiwan's Mainland Affairs Council (MAC), Chen Ming-tong it was declared that the office would open by July 1st, as part of the Taiwan-Hong Kong Economic and Cultural Co-operation Council.
It is understood the services offered will be aimed at both Hong companies and non-governmental organisations in addition to individual Hong Kongers looking to move to Taiwan for business or study reasons, or those looking for asylum.
The government in Taipei has recently come under fire from some quarters for not having a specific law to help political refugees, but as is indicated in the CNA report, Taiwan applies Article 18 of the domestic "Laws and Regulations Regarding Hong Kong and Macao Affairs" to permit authorities in Taiwan to provide any "necessary assistance" to those applying for help.
Two aid-specific telephone numbers have been released for Hong Kongers looking for help and to arrange consultations: 2700-3799 and 2397-1088.
Following protests across Hong Kong since last summer against Beijing removing more and more individual rights, and the Chinese Communist Party passing a highly controversial security law late last month, many of the 7.5 million residents of Hong Kong fear for the future under the authoritarian regime.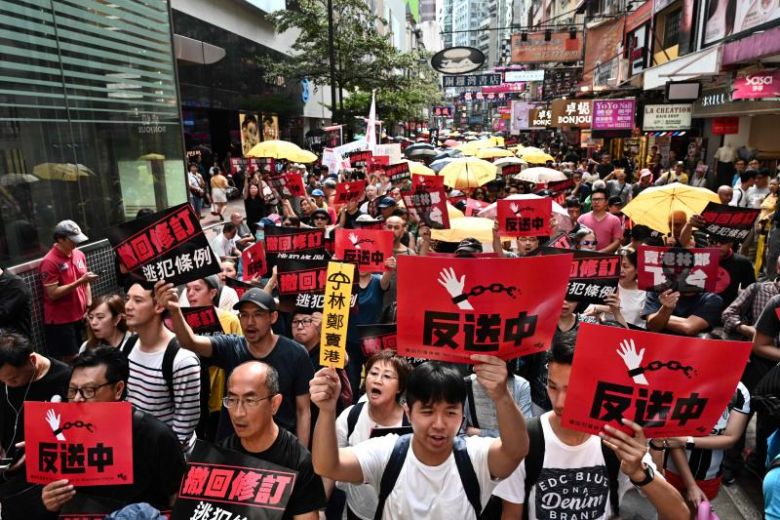 Many wealthier residents of Hong Kong are known to have options overseas by way of dual nationality or business ventures, leaving several million others who may be considering leaving the territory with limited options on where to go should they choose to leave.
Taiwan is the closest free and democratic option.