Earlier today Taiwan's Center For Disease Control amended its homepage to register the nation's seventh patient death as a direct result of the COVID-19 coronavirus.
The patient reportedly had no history of chronic illness when first infected, and initially sought medical treatment in late March, before being isolated at the end of the same month.
Over the following few weeks, the patient's health deteriorated before unfortunately they passed away as a result of multiple organ failure yesterday, May 10th.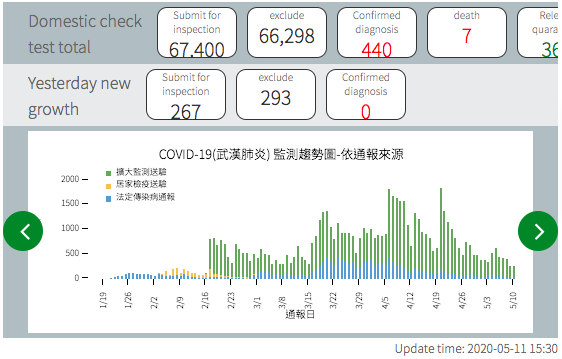 It is the first death registered by the CDC in recent weeks as confirmed COVID-19 cases in Taiwan have started to taper off.
To date Taiwan has recorded just 440 cases of the virus of over 4.2 million confirmed cases known worldwide.
284,000 of those infected are known to have died – the majority in the U.S. where 81,000 patients are confirmed to have lost their lives to the virus.