Taiwan's bid to participate in the World Health Organization gained further momentum on Monday when Japan indicated its own support for Taiwan's inclusion at the World Health Assembly (WHA) later this month.
In a Facebook post Japan's official representatives to Taiwan, the Japan-Taiwan Exchange Association (JTEA) said "Our country will continue its strong support for Taiwan to participate in the WHA as an observer."
The global body will hold its  is  73rd session from May 18th to the 19th, albeit online, in response to travel limitations currently in place around the world.
The JTEA also added a video by renowned YouTuber Ray Du – a Taiwanese national who initiated the "Taiwan Can Help" ad seen in the U.S. in mid-April.
Du has over 2.5 million followers on YouTube.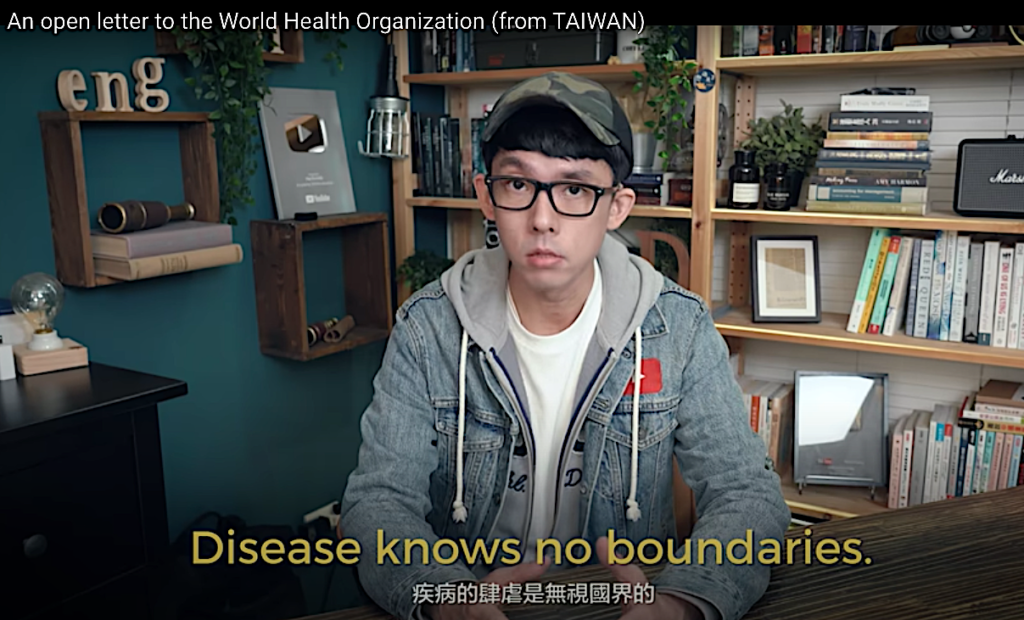 In a report by Taiwan's official Central News Agency, it was also announced that eight ambassadors have requested the WHO permit Taiwan 'observer status' at the upcoming WHA event.
These nations are Australia, Canada, France, Germany, Japan, New Zealand, the United Kingdom and the U.S.
In related news, Reuters last night reported that China's foreign ministry spokesman Zhao Lijian has issued a predictable formal complaint with New Zealand authorities for Wellington's backing of Taiwan's bid.