On September 2nd, Taiwan's Ministry of Foreign Affairs officially revealed the new version of the nation's passport cover, which, while retaining the elements and architecture of the current version, sees an enlarged usage of the word "TAIWAN" wrapped in the English language words "REPUBLIC OF CHINA" (see image below).
This design was selected to enhance recognition for the name "Taiwan" as seen on the new cover.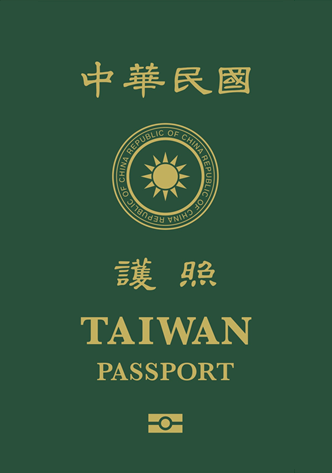 Starting from January 11th, next year the Ministry of Foreign Affairs of Taiwan will start issuing this new version of the passport at both domestic passport offices and also foreign embassies.
Individuals with passports that are still valid are welcome to apply for a new version of the 'chip' passport, but can also continue to use existing passports until their validity expires.
The new version of the 'chip' passport will still cost NT $1,300 per issue (NT $900 for children under 14 years of age), and no conditions or procedures for applying for a first, or replacement passport have been changed.
The Ministry of Foreign Affairs has also asked all foreign offices in Taiwan and overseas to inform their governments, airports and port and immigration authorities, in addition to the International Air Transport Association (IATA) and all airlines servicing Taiwan of the changes that have been made to help facilitate customs clearance and administrative procedures for Taiwanese holders of new version passports.