An Indian Air Force Station in the extreme north of the country is the latest place in the nation to be fitted with a solar energy producing facility.

Ladakh – C: Steven Lasry – Unsplash
Located in Leh, the capital of the Ladakh region, the air force station makes up part of the Kushok Bakula Rimpochee Airport and is one of the highest joint military-commercial facilities in the world.
Flights are reportedly only able to take off and land in the early morning due to the strength of the winds coming off the nearby mountains in the afternoon.
The solar project in the military portion of the station has been completed months  ahead of schedule and consists of a 1.5 MW Solar Photo Voltaic Powerplant according to sources.
The planned deadline had been the end of March next year an Indian defence spokesperson said.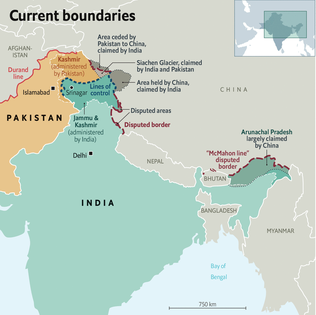 A designated 'Union Territory' rather than a state proper, Ladakh's project was completed under the nation's 'Make in India' initiative – one of many nationwide to boost the installation of renewable energy sources across India despite feed in tariffs recently falling to all time lows.
Speaking of the installation at the military base the same spokesperson added that "The largest solar project at a high altitude in the entirety (of) Leh in the Union Territory of Ladakh has been established at IAF Station Leh."
When complete the Leh portion of the 'Make in India' initiative will total 14 MW of capacity – all in defence related facilities according to India's Union Ministry of New and Renewable Energy.
The project was recently opened by Indian Air Force Air Marshal V R Chaudhari, the current Commander-in-chief, of India's Western Air Command.
Leh, and the wider Ladakh region made headlines around the world earlier in the year when fighting broke out with Chinese forces attempting to infiltrate Indian territory.
Reports of several dozen dead on both side were never fully confirmed by Chinese authorities, but while tensions in the area have eased off, Indian forces remain in a state of high alert for further Chinese encroachments.