As Taiwan's newest political and diplomatic ally, Somaliland in north east Africa is a nation many in Taiwan are still learning about.
This is the latest in a year-long series of pieces The Taiwan Times is featuring on the country, its past, present, and people.
In 2016, the now late Dr. Adan, a prominent Somalilander, delivered a Keynote at the 12th Hargeysa International Book Fair where he spoke about academic leadership.
He said "Leadership may be grouped into two main categories: state-oriented leadership, and civil society focused leadership style. An aspect of civil leadership is cultural and academic leadership".
Dr. Adan's life in general and his long-standing activism are the personification of civil society leadership.
Whoever is asked to tell Dr. Adan's story finds themselves telling the history of Somaliland and the struggle through which the identity and existence of Somaliland today is shaped.
Dr. Adan loved reading, and when I asked where this closeness to the written word came from, he attributed his love of reading and literature to his upbringing in the famous Aden streets of southern Yemen, his high school education and his university education at Warsaw University in the Polish capital in the late sixties.
He testifies to his ability to read and speak Somali, Arabic, English and Polish with equal fluency.
In the years 1980-81, Dr. Adan Yusuf Abokor was a medical doctor and the director of Hargeysa Hospital. He called on other young people and consulted them on what work needed to be done for the hospital.
The team he co-founded was known as UFFO and their story was the catalyst that ignited the self-preservation struggle of the early eighties in Somaliland.
That fire arose from the desire to provide social services, primarily for health and education.
It is clear that that moment triggered something in terms of Dr. Adan's leadership, but UFFO's work was considered by the government to amount to subversive action against the state, and group members were arrested.
In a kangaroo-court, they were charged and sentenced to capital punishment.
The death penalties were later commuted into long-term imprisonment, with Dr. Adan himself condemned to a life sentence.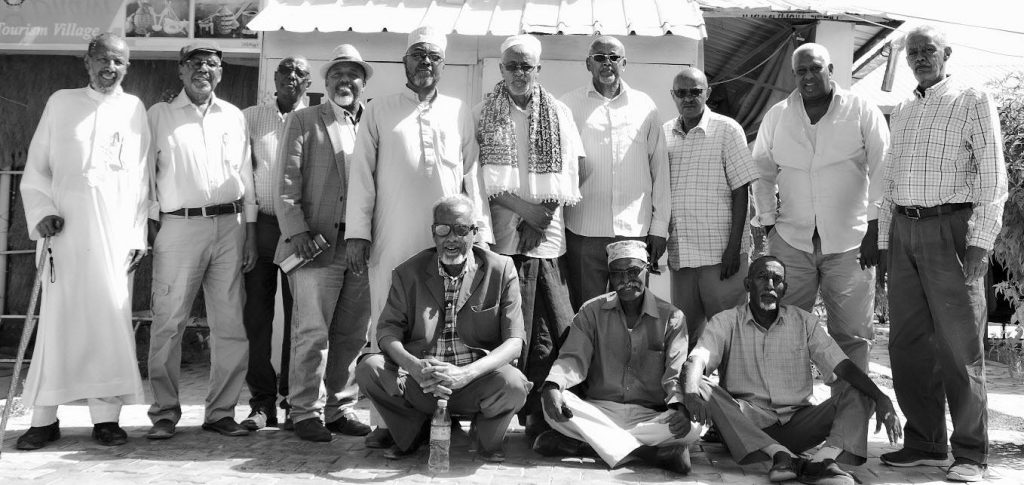 The UFFO group was detained in the Labaatan-Jirow maximum security prison in a remote and deserted part of the Bay region.
This prison built by the East German military regime, was a place of fierce punishment and physical and mental death.
People in political prisons are uniquely subject to the whims of a repressive state, so neither the conditions nor the fact of their confinement were predictable.
For the UFFO group, everyone was placed in small 2 x 2 metre rooms, with neither visual nor verbal communication possible even with the person in the neighbouring 'hole'.
During that difficult time, Yusuf Gaydh, a member of the group, started tapping and banging the wall to create a secret pattern that turned into a means of communication and information exchange with the others.
Dr. Aden's role as a doctor was not only important before his arrest, while he was in charge of the General Hospital.
While locked away in their lonely cells, Dr. Adan was able to 'treat' his friends, especially Mohamed Barud Ali, a fellow geologist by training him, and to read from Leo Tolstoy's epic novel, Anna Karenina, over time communicating over 800 pages using the secretive communications system they had created.
According to Mohamed, this was critical in supporting Dr Adan's friends through the trauma and the pain of long imprisonment.
When he and his friends were released in 1989, after suffering merciless abuse over eight long years, Dr. Adan was among those who had the opportunity to go abroad, to Europe or America, but he preferred, instead, to return to Somaliland, extinguishing the old fire and starting a new one.
After service with the Somali National Movement, he returned home in 1990, and immediately set about establishing the Somali Relief and Rehabilitation Association (SORRA). SORRA, along with SOMRA (Somali Medical Research Association), were the nongovernmental organizations that started a new and very real phase in humanitarian civil society action.
SORRA distributed food to the needy in the city of Hargeysa, which was heavily damaged, the land was heavily mined and there was debris everywhere.
In the fall of 1993-94, when Somaliland fragmented into civil war, Dr. Adan was the leading figure who worked across both sides of a divided Hargeysa, and rose to restore this wise nation once and for all.
But people often remain unaware of the range of NGOs, youth umbrellas and other community organizations for which Dr. Adan remained the backbone.
In recent times, Dr. Aden Yusuf Abokor was respected as an experienced, elderly consultant on matters of national interest.
For me, particularly so, he was my mentor and there have been very few decisions on social and cultural activities – my main work at the moment – that I have taken without consulting him.
He was a critical advisor and huge contributor in the establishment of the Hargeysa Cultural Center and the annual organisation of the Hargeysa International Book Fair.
Dr. Adan Yusuf Abokor's commitment to social justice has been evident since his youth, and it came from his heart, his love for people and a great sense of his heavenly personality.
On top of that, he had a wonderful sense of humour.
I fervently hope that his beautiful soul now remains in eternal peace.
About the author: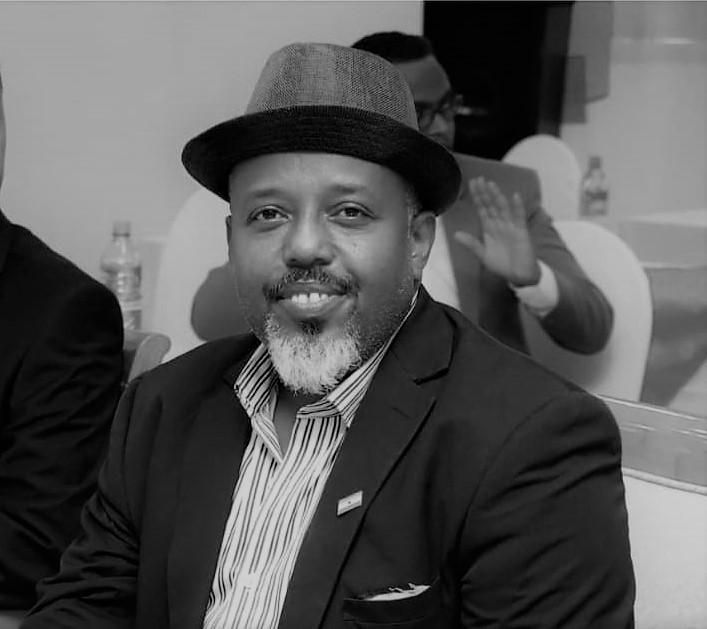 Dr Jama Musse Jama has a PhD in Computational Linguistics, and has extensive research publications in mathematics, ICT and the role of art and culture in development.
Founder of the Hargeysa International Book Fair, and currently Director of the Hargeysa Cultural Centre in Somaliland, Dr. Jama has also a Senior Research Associate position at DPU, University College London, UK.
This article was originally published in the Somaliland Chronicle, and is republished with permission.