North East Africa is a region being rocked by the ongoing Ethiopian civil-war, waged by PM Abiy on his own people, a resulting refugee crisis in neighbouring Sudan, increased tensions in Egypt over a huge new dam on the upper reaches of the River Nile, and now flood causing torrential rains in parts of Somalia.
It is also the region Taiwan's newest diplomatic ally Somaliland calls home.
In this latest in a series of TTT spotlights on the region, our friends at the Puntland Post in Somalia describe the situation on the ground near the Somali capital of Mogadishu. 
Mogadishu (PP News Desk) — Flood water has cut off Jowhar from Balad (Balcad) due to torrential rains and river floods.
Travel from Mogadishu to Jowhar, a distance of 92km typically takes three hours during the dry season.
When it rained without causing floods, however, travel time was increased to between 5 to six hours.
That is a roughly 80% increase on travel time compared to the pre-1990s era when the road, though unmaintained, was still less treacherous or vulnerable to being submerged in rainwater.
Torrential rains and floods have now turned Jowhar into an island accessible only by a boat from Balad or by an airplane from Mogadishu.
A Puntland Post reporter travelled from Mogadishu this week to report on the impact of the rains on the road.
He could buy a bus fare only as far as Balad.
At Balad he boarded a boat bound for an area known as Isgoyska, where he had caught a bus bound for Jowhar.
On average it now takes 10 hours to travel from Mogadishu to Jowhar.
In the past rains did not affect the Balad to Jowhar road nearly so severely.
When it rained heavily, an extra two hours at most were added to the travel time as passengers had to get off the bus or car and walk for about three kilometres to catch the same bus or car again after it managed to trudge, lighter in weight, to a spot where it picked up passengers again.
The 2020, rains though have had an unusually severe impact on travel from and to Jowhar.
The city, the administrative capital of Hirshabelle, is reeling from the impact of the rains and river floods.
Food prices have risen by more than 50% due to a shortage of essentials.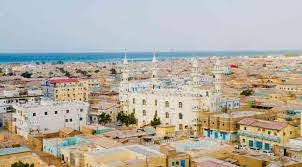 "Trade between Jowhar and Mogadishu has stopped because traders rely on lorries. There are not enough boats to ferry goods from Balad to Isgoyska. Even if more boats are made available to us the price of goods will have to increase because of corresponding transport costs" says a businessman based in Hantiwadaag, one of the neighbourhoods of Jowhar.
After disembarking from the boat, the passengers had to still walk between Isgoyska and Qalimow through water as deep as five feet to catch another bus or car.
This means changing the means of transport three times. Boat operators are busy but few in number.
The risk of flooding is increases partly because the Shabelle River passes through Jowhar and Balad, making the impact of floods on the road system more widespread.
Experts believe that the Balad to Jowhar road requires a complete redesign though. When the road was designed, the risk of flooding was not taken into account.
With the onset of the effects of climate change in Somalia as in other parts of the world, however, floods and unexpected weather patterns will continue to have an impact on the Middle Shabelle region.
"Any redesign of the road should factor in the impact of climate change on infrastructure" says a Somali civil engineer in Garowe.
"A similar flood can happen again, and affect the Balad tp Jowhar road. The Federal Government should prioritise solutions to floods affecting the national infrastructure" he added.
This article first appeared in the © Puntland Post, and is republished with permission.