The President of the Republic of Somaliland, H.E. Muse Bihi Abdi, met with the Kenyan President, Mr. Uhuru Kenyatta, behind closed doors for at least two hours earlier this week it is now being reported.
According to sources, the two Presidents rejoined their teams and continued discussions of areas of cooperation after President Muse Bihi Abdi
arrived in Nairobi Sunday
 on a three-day official visit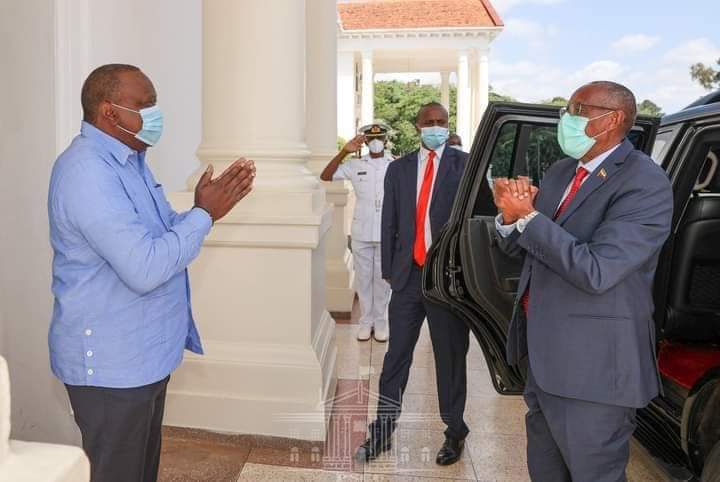 Sources add that areas of cooperation between Somaliland and Kenya will possibly include the establishment of a Kenyan Representative Office in Somaliland, a direct flight of Kenyan Airways to Hargeisa, visas on arrival for government officials on Somaliland passports, security cooperation, and other forms of information exchange.
Kenya currently maintains a liaison office in Somaliland.
The President's delegation was also scheduled to meet with the leader of the opposition, and former Prime Minister Mr. Raila Odinga during the visit.
Mr. Odinga has spoken favorably of Somaliland's case for recognition in the past.
Although it did not refer to the invitation of Somaliland President Muse Bihi Abdi by President Uhuru Kenyatta, Somalia's Ministry of Foreign also posted a tweet stating that it had sued Kenya in IGAD but has since deleted and reworded the tweet.
It is unclear if the Somali Federal government will completely sever its frayed diplomatic ties with Kenya due to its overtures to Somaliland.
Although it did not have diplomatic ties with Guinea Conakry, Somalia cut diplomatic ties with the West African nation following an official visit by President Bihi in June 2019.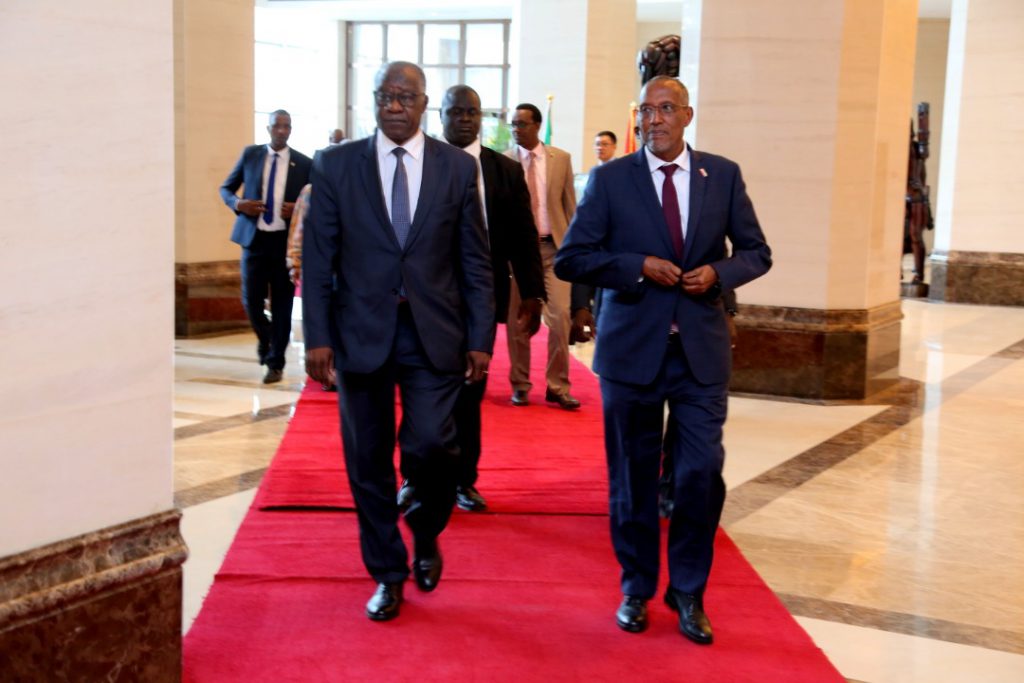 President Uhuru Kenyatta's invitation to President Bihi comes at a low point in Somali-Kenya's bilateral ties with the two countries withdrawing their respective ambassadors following an accusation by Somalia that Kenya has meddled in its internal affairs despite Kenya having a large contingent of its armed forces deployed in Somalia as part of AMISOM.
Regional analysts believe that the Somali President, Mohamed Abdillahi Farmajo, is using the conflict with Kenya in his reelection bid.
This article first appeared in the Somaliland Chronicle and is republished with permission.